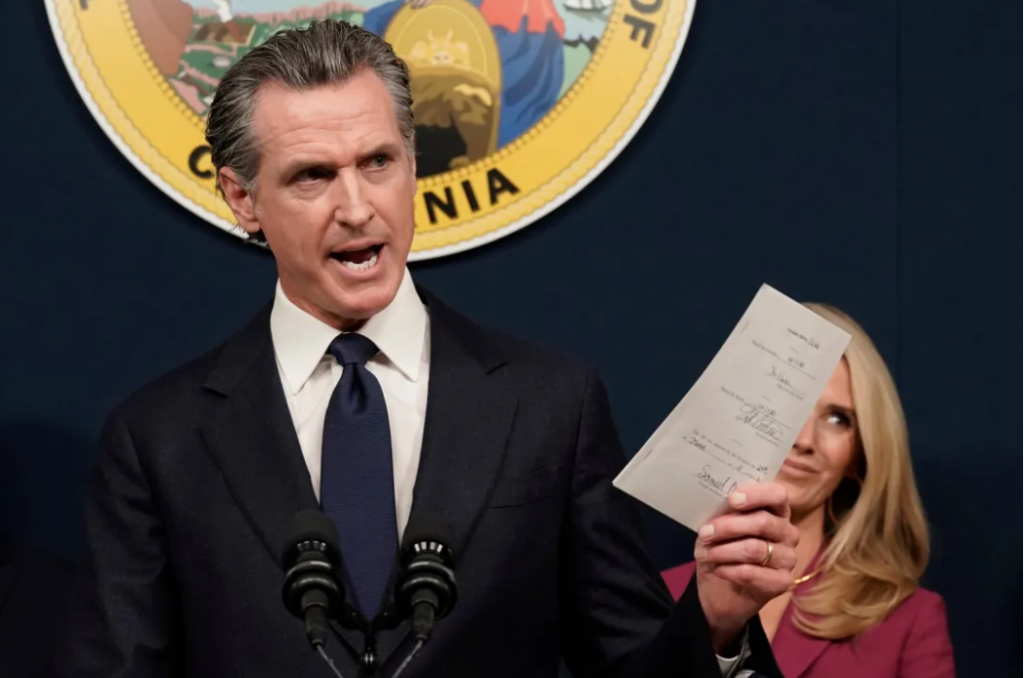 Will some downright devilish bills die this year — because of Gavin Newsom himself?

I'm asking the question because California's uberliberal Democrat governor IS running for president (he's waiting for the White House Occupant to drop out).
And, while relying on Americans' short-term political memories, Newsom doesn't want his opponents to seize upon one or more new radically-bad bills that he's signed.

This might explain why Newsom's Department of Finance is openly opposing several truly awful bills in the Legislature's fiscal committees. And as a result, the Senate's and Assembly's Appropriations committees have sent a raft of radical Democrat bills that cost money to the "suspense file," where these bills might quietly die and not go to Newsom.

These bills are on "suspense" because they cost money the State does not have (remember the Newsom administration has caused a $31.5 BILLION state budget deficit by driving some of the wealthiest Californians out of state).

Among the costly bills placed on "suspense" since the Legislature's Aug. 14 return:

AB 5 forcing public-school employees into "LGBTQ cultural competency training"

AB 443 discriminating against moral/religious police officers and officer candidates

AB 659 pushing harmful Gardasil jabs upon junior highers and college students

AB 576 funding all Medi-Cal chemical abortions (on "suspense" since July 10)

AB 1078 taking away local control of school boards to make curriculum decisions

SB 58 promoting a raft of "hallucinogenic substances" as "recreational drugs"

SB 274 eliminating suspensions/expulsions of willfully defiant teens (grades 9-12)

SB 345 making California even more pro-abortion and pro-"sex changes" than ever

SB 407 punishing moral foster parents who don't support "LGBTQIA+"

SB 541 requiring "internal and external condoms" be available in grades 9-12

SB 596 empowering liberal school boards to arrest "disorderly" parents at meetings

SB 729 requiring insurance to pay for artificial insemination of "gays" and "trans"

SB 760 forcing government schools, grades 1-12, to have an "all-gender restroom"

Now, any of these bills could escape committee by the approaching Sept. 1 deadline if the Appropriations Committee chairs in the Senate or Assembly want to dare Newsom to sign them. We won't know after that day.

Yet it's clear to me that Newsom's huge budget shortfall and the fact that he's running for president have created a "perfect storm" for some anti-family bills with price tags to fail.

That they may successfully do evil with both hands—
The prince asks for gifts,
The judge seeks a bribe,
And the great man utters his evil desire;
So they scheme together.
The Bible (Micah 7:3)