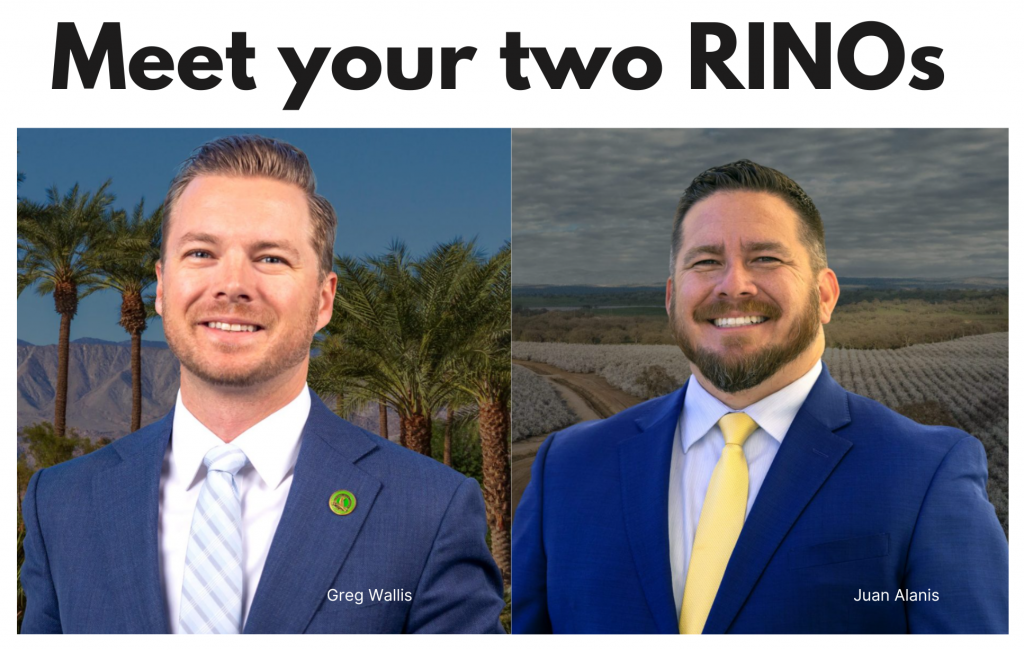 SaveCalifornia.com provides this solely for educational purposes
and does not support or oppose candidates for public office.
June 6 update: Yesterday, Wallis and Alanis added their names as coauthors of HR 33, the "Lesbian, Gay, Bisexual, Transgender, and Queer (LGBTQ+) Pride Month" resolution, which then passed on a voice vote. Also joining the Democrats as a coauthor and/or voting yes were Republicans Marie Waldron in the Assembly and, for the same resolution in the State Senate (SR 33), Rosilicie Ochoa Bogh in the State Senate.
June 4 update: Here are other Assembly Republicans voting at least once for the Democrats' immoral, anti-family bills:
Diane Dixon: AB 223 (she also abstains on most anti-family bills)
Marie Waldron: AB 5
Josh Hoover: AB 5
Bill Essayli: AB 223
Devon Mathis: AB 1194
* * *
Here at the "halfway" point of the 2023 session of the California State Legislature, what have you got? Supermajority Democrats more anti-family and tyrannical than ever, and some Republicans voting like Democrats more than ever.
Who are the "Republicans In Name Only," the "RINOs"? Let me highlight two "Republicans" who were elected last year and have only began voting on bills this year.
Greg Wallis was district director for the one of the Assembly's most liberal "Republicans," independent Chad Mayes, who was "termed out" last year. In 2022, Wallis ran for and won the 47th Assembly District, which includes Greater Palm Springs, Yucca Valley, Yucaipa, Highland, and Beaumont. Wallis' district office phone number is 760-346-6342.
This year, Wallis voted yes on 13 pro-"LGBTQIA+" bills and pro-abortion bills expanding baby-killing all the more: AB 5, AB 223, AB 352, AB 443, AB 492, AB 576, AB 598, AB 659, AB 957, AB 1078, AB 1194, AB 1432, and ACA 5 (Wallis voted yes to add himself as a coauthor).
And this is despite Wallis, on his campaign website, saying he was a "leader in his church" (obviously, not a Bible-based church). Already, SaveCalifornia.com has heard from conservatives in the Coachella Valley who regret voting for Wallis and want him replaced next year.
Another new "Republican" assemblyman who's voting for the "LGBTQIA+" agenda and the baby-killing agenda is Juan Alanis of Modesto (district office phone number 209-521-2201). Alanis, who portrays himself as a family man, is apparently personally pro-abortion and learned pro-"LGBTQIA+" political-correctness during his 27-year law enforcement career.
Last year, Alanis ran for and won the 22nd Assembly District, which includes Modesto, Turlock, Denair, Patterson, and Newman. This year, Alanis voted yes on 7 pro-"LGBTQIA+" bills and pro-abortion bills: AB 5, AB 352, AB 443, AB 492, AB 598, AB 1194, and AB 1432.
Despite the conservative district, Alanis seems not to be hiding his pro-"LGBTQIA+" alliance. In December, he rubbed shoulders with and spoke to a very pro-"LGBTQIA+" crowd at a liberal "Catholic" church.
Both Greg Wallis and Juan Alanis are redefining the Republican Party to be immoral, undependable on social issues, and even iffy on fiscal issues — destroying the Republican Party from within. This is where the phrase "Republicans In Name Only," or RINOs, comes from. Will conservative voters put up with this?
"Then the Lord said to him, "Now you Pharisees make the outside of the cup and dish clean, but your inward part is full of greed and wickedness."
Jesus Christ, Savior of the world and God in the flesh, in Luke 11:39