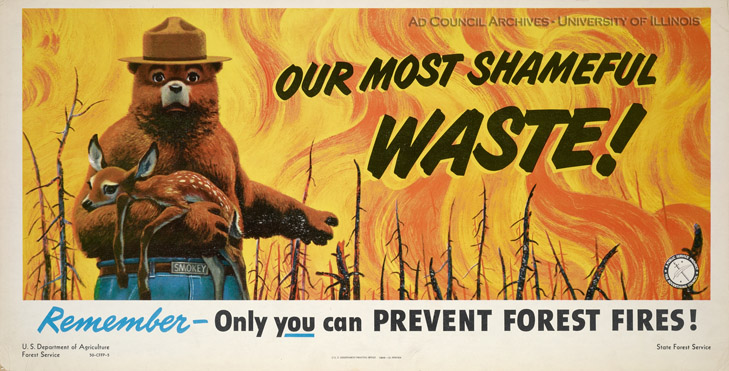 In California, the latest obvious difference between uncaring liberals and loving conservatives is over wildfires.
On one side is Smokey the Bear, who, since 1944, has been telling us, "Only you can prevent forest fires" and "Don't play with matches."
On the other side are Democrat politicians, such as Governor Jerry Brown, who calls California's late-season wildfires "the new normal" and is publicly blaming "climate change" for the rapid spread of wildfires, while ignoring any cause of whatever ignited the flames.
With a record 22 Southern California wildfires this month, please don't accept the establishment phrase, "the cause of the fire is unknown."
Oh, the media and government have theorized about how the fires have spread, but they've largely ignored that it's highly probable many of these wildfires were caused by evil pyromaniacs who saw their chance to destroy on a windy day.
Indeed, some of the truth is starting to come out. Among the 22 wildfires, one was officially started by a neglectful transient. Another fire was likely caused by a neglectful public utility. But what about the other 20 fiery outbreaks?
Of those fires, officials have determined a firm cause of just one. The Los Angeles Fire Department said a cooking fire in a homeless encampment sparked the Skirball fire in Bel-Air…
…The owner of a small ranch on Little Tujunga Canyon Road said she was awakened early Dec. 5 by a panicked call from her mother, who said sparks were coming off the steel pylon as a line came loose and "was smacking the hill."
Looking outside, Gail Thackray said, she saw much the same scene: "There was fire concentrated over there and sparks coming off the pylon…. It spread each direction." She raced out of their ranch with her mother and daughter, driving out through fire.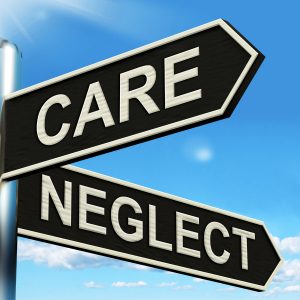 What causes most forest fires and wildfires? Lack of love. Because that's what neglect is. Lack of love = lack of care = careless = neglect. Other wildfires are caused by evil pyromaniacs who get devilish pleasure from destroying whatever they can. The fact is, humans cause around 90% of wildfires in the United States, while Nature causes only 10%.
That's why the national and state forest services have been telling us for decades to remember that "only you can prevent forest fires." But has this sober message of reality become unpopular with liberal-"progressives" who oppose holding people responsible?
What's the solution to protect California families from these unacceptable, abnormal wildfires? First, we need a new state law requiring a wide-enough barrier between hillside homes and wild brush to curtail the spread of flames and sparks. Second, California should massively increase penalties against perpetrators, whether they're pyromaniacs, transients, or public utilities. Third, children need to be taught at early ages to fear God and love their neighbor. That'll protect homes!
"The thief does not come except to steal, and to kill, and to destroy.
I have come that they may have life, and that they may have it more abundantly."
Jesus Christ, the Savior of the world, in John 10:10