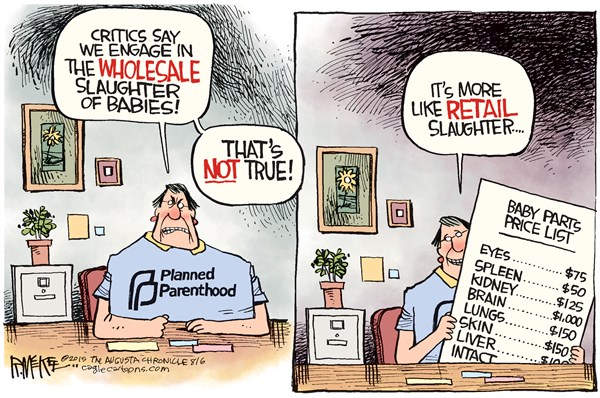 There's a very bad bill — ridiculous, unconstitutional, anti-parent, anti-religion, and deathly — introduced by a very pro-abortion California state legislator who's received lots of money from Planned Parenthood abortionists.
Democrat Jesse Gabriel of Assembly District 45 in Los Angeles' San Fernando Valley has authored AB 624 to require an abortionist's phone number on student ID cards at every junior high, high school, and college campus in California, including Christian- and Catholic-format schools and universities.
The bill states that "a public school, including a charter school, or a private school, that serves pupils in any of grades 7 to 12" and "a public or private institution of higher education"…"shall have printed on either side of the student identification cards"…"a sexual or reproductive health hotline." NOTE: "A sexual or reproductive health hotline" is obvious code for Planned Parenthood abortionists.
Religious schools are in the Democrat politicians' crosshairs again. Yet AB 624's blatant violation of religious freedom and free speech (which even liberal politicians remember as "separation of church and state") isn't allowed in the USA. Because the 2018 U.S. Supreme Court ruling NIFLA v. Becerra prohibited government from compelling private organizations (pro-life crisis pregnancy centers) to support pro-abortion messages.
But neither the U.S. Constitution nor the decisions of the U.S. Supreme Court matter to Planned Parenthood abortionists or their bought-and-owned politicians (all the Democrats in the California Legislature are pro-abortion and pro-Planned-Parenthood). They want free advertising for new abortion customers as young as 12 years old.
So, AB 624 and its Democrat author have no problem forcing Christian- and Catholic-format junior highs, high schools, and universities to put an abortionist's phone number on their student ID cards. This way, no parent and no school administrator will know about the killing of pre-born babies and the emotional scarring of teenage girls.
TAKE ACTION
1. Leave this message with the 5 Democrats and 1 Republican on the Assembly Education Committee: "Oppose AB 624 which mandates an abortion provider's phone number on student ID cards, including at faith-based schools and universities. This bill blatantly violates the U.S. Supreme Court ruling in NIFLA v. Becerra, which said California can't force private institutions to support abortion messages that they disagree with."
2. Pray to God in Jesus Christ's Name that He would send angels to California's pro-abortion Democrat state legislators (3/4ths of the State Legislature) to bother them to NOT support AB 624.
3. Tell all your friends that Democrat politicians are unfortunately pro-abortion and this tyrannical bill is more evidence of this. Planned Parenthood only endorses pro-abortion Democrats, as shown here and here.
The California Legislature included in its official history the congratulatory statement that the Act was part of California's legacy of "forward thinking." App. 38–39. But it is not forward thinking to force individuals to "be an instrument for fostering public adherence to an ideological point of view [they] fin[d] unacceptable." Wooley v. Maynard, 430 U. S. 705, 715 (1977). It is forward thinking to begin by reading the First Amendment as ratified in 1791; to understand the history of authoritarian government as the Founders then knew it; to confirm that history since then shows how relentless authoritarian regimes are in their attempts to stifle free speech; and to carry those lessons onward as we seek to preserve and teach the necessity of freedom of speech for the generations to come. Governments must not be allowed to force persons to express a message contrary to their deepest convictions. Freedom of speech secures freedom of thought and belief. This law imperils those liberties.
Justice Anthony Kennedy in NIFLA v. Becerra