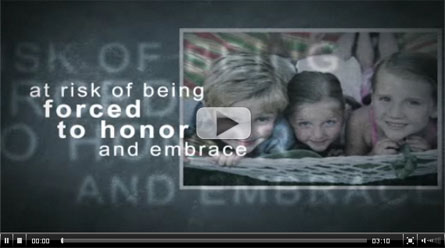 It was appalling to see Barack Obama put the mark of American approval on unnatural, unhealthy, unbiblical, tyrannical, and anti-children "LGBT" behaviors and political agendas when he unveiled the Harvey Milk postage stamp in a White House ceremony.
Who's to blame for this? You can credit wicked, foolish, and complacent voters for the promotion of these harmful behaviors by our government. Remember "Harvey Milk 'Gay' Day" in California was put into law in 2009 by Democrat majority legislators and two liberal Republicans (Arnold Schwarzenegger and Abel Maldonado).
And on May 22, Governor Jerry Brown, a Democrat, issued an official proclamation calling you "hostile" if you support God's design for sex (only between a married man and woman). And Brown called homosexual activist Harvey Milk a "hero" for pushing the intolerant, unnatural, unhealthy homosexual-bisexual-transsexual agenda upon children.
But it's more than government doing this. You can also blame the media, which has functionally blacklisted any dissent to Harvey Milk's homosexual-bisexual-transsexual agenda. What journalism school taught about "balance," "fairness," and "objectivity" has apparently been forgotten by reporters and editors.
For the record, SaveCalifornia's news releases were sent, received, and opened by the mainstream media, including newspapers, TV, radio, and wire services, but we didn't see a single "mainstream media" story published this week containing our factual, family-friendly comments opposing the Harvey Milk postage stamp or "Harvey Milk 'Gay' Day" sexual indoctrination in California K-12 government schools.
I even did a recorded TV interview with Al Jazeera America on May 21 but you can't find it on their website. Was the story killed because I know how to successfully explain that no one is "born gay" and why homosexuality does not qualify as a civil right under the 1964 Civil Rights Act?
In the midst of this bias against objectivity and facts, what's left to pro-family citizens so they can distribute the truth? The internet. You still have Facebook, Twitter, and other social networking tools, even email, in which to share SaveCalifornia.com's morally-beneficial information — about sexuality, children, families, good government, and more — with everyone you can.
Despite the unfair, unobjective, and non-factual big media, I urge you to be a voice of truth as much as you can — for the love of God and for the love of people. Because for many of us, we have not yet begun to fight.
"Teacher, which is the great commandment in the law?" Jesus said to him, "'You shall love the Lord your God with all your heart, with all your soul, and with all your mind.' This is the first and great commandment. And the second is like it: 'You shall love your neighbor as yourself.' On these two commandments hang all the Law and the Prophets."
Matthew 22:36-40 NKJV