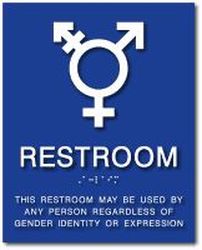 Take immediate action below
Article 5. Single-User Restrooms
118600. (a) If a toilet facility located in any business or place of public accommodation has only one water closet, that facility shall be identified as an all gender toilet facility. Operative sentence in AB 1732
Can you believe it? Democrat politicians want to rip male/female symbols off restroom doors.
You heard right. Four pro-"LGBT" Democrats in the California Legislature want to eliminate all gender distinctions. So they've introduced a bill to get rid of the familiar male-female symbols on single-stall bathroom doors – to be replaced by a "gender neutral" sign.
Because of the discomfort and conflict it would bring to families and the burden on private businesses, this same bill has been defeated in the liberal states of Vermont and New York.
The new bill creating "gender neutral" restrooms, AB 1732, is the lunacy of the four Democrats in the California Legislature who carry the water for transsexual, cross-dressing, "sex change" groups.
Currently, at a public place or place of business, when there's one bathroom for males and one bathroom for females, transsexuals need to choose one or the other. Are transsexuals saying they're confused about their real gender?
While they misspelled my name, Associated Press let me say this in their Jan. 29 story:
Robert Thomasson of the advocacy group SaveCalifornia.com, which opposes the bill by Ting, said it's unnecessary and offensive. "It's not just about quote-unquote fairness, it's about pushing different values, different ideals in the faces of people," Thomasson said. "So that necessarily causes conflict."
Realize what's going on with this unnecessary bill. At its core, this transsexual rights agenda is so selfish, it wants to destroy the most public standard of different genders known to young and old — the male-female symbols on bathroom doors. The cross-dressers obviously hate these natural-difference signs!
CALL SACRAMENTO: Please call your state assemblymember right now. Find your California elected representatives here. When you call, tell your assemblymember, "I'm calling to urge the defeat of AB 1732. This is a crazy bill destroying children's understanding of the difference between male and female! It will cause problems for my family and want you to vote no."
Daily Mail, Jan. 26, 2015: The man who's had TWO sex changes: Incredible story of Walt, who became Laura, then REVERSED the operation because he believes surgeons in US and Europe are too quick to operate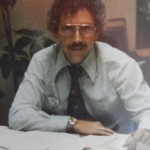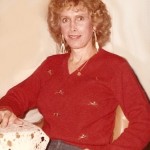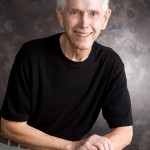 Growing up in Los Angeles, Walt had a tough but bearable start in life with a strict mother, a part-time policeman father – living in the shadow of a 'brainiac' brother.
When he was five, everything changed.
'It was then my grandmother, when I was being babysat by her, started dressing me in female clothing. She even made me a purple chiffon evening dress,' he said.
'And when dad found out what grandma had been doing, and dressing me up like a girl, it did change everything.
'His adopted brother Fred began to sexually molest me. Mom's discipline got even more severe and I would learn much later in life that on one occasion, her discipline was so tough, she thought she had almost killed me.'
The treatment he suffered from those entrusted to protect him made him feel like he was 'a girl trapped in a male's body', he said, and he became reclusive because of it.
37 years later, he would finally take the drastic step to become a woman – and he lived for eight years as Laura Jensen.
See more facts at SaveCalifornia.com's Not Born This Way