SaveCalifornia.com provides this solely for educational purposes
and does not support or oppose candidates for public office.
June 5, 2016 Update: "Do these California Republicans deserve to win or lose?"
June 2, 2016 Update: "Pro-family Californians, vote wisely for U.S. Senate"
There are two types of voters. The first type thinks, "I wish someone would just tell me how to vote." The second type is more responsible and careful, and thinks, "I need to do my homework to know how to vote right."
Before the internet went mainstream, these responsible, pro-family voters benefited from "pro-family" and "pro-life" voter guides that grew out of the 1980s with Jerry Falwell's Moral Majority and Pat Robertson's Christian Coalition.
Even when the internet became part of people's lives, pro-family voters continued to depend on professing "pro-family" voter guides because they didn't want to do online research themselves.
Well, this lazy attitude must cease. Responsible, pro-life, pro-family voting must begin anew based on unwavering moral principle. We are all responsible before God to vote right. And we have more tools than ever to know if there are true, dependable, pro-family candidates to support. Surely you can surf the web for 10 minutes, right?
My challenge is real, because you cannot depend upon pro-family voter guides like you used to.
Why? Well, first of all, there are fewer of these voter guides available. For example, the largest paper-distributed "pro-family" voter guide in California used to be from Traditional Values Coalition. But TVC is not producing a voter guide this primary election.
But second, and more important, you cannot depend upon pro-family voter guides like you use to because the recommended candidates in them are not necessarily pro-family and probably not willing to fight for moral values. Who will boldly speak and fight for you? You really won't know from these guides.
For example, there are several "pro-family" voter guides actually recommending Republican candidates who voted last year to "celebrate" the unnatural, unhealthy, unbiblical, tyrannical homosexual-bisexual-transsexual agenda. See the 15 Republicans who did this. Then see the 51 Democrats and 4 Republicans who this year voted to tear down "men," "women," "boys," and "girls" signs at single-stall restrooms statewide.
So you must do your own research. Let me show you how simple it is.
With every contest and every candidate you're considering, simply Google a candidate's name along with one search term at a time, such as: abortion, gay, LGBT, gun, taxes, parents, family, religious freedom, etc. Then visit candidate's websites for their specific positions on family and moral issues. And consider emailing the candidate to ask specific questions.
For Proposition 50, visit SaveCalifornia.com's Election Center for our expert analysis which led us to recommend YES on Prop. 50.
For local taxes, fees, and assessments, remember this principle: Always vote no. SaveCalifornia.com knows that big government often robs people of personal responsibility and saddles working families, property owners, and small business owners with greater financial burdens. It's all because big government refuses to investigate and slash its own waste. Because of the influence of government unions and bureaucracy, independent, tough audits are simply not seen. Therefore, we encourage you to vote NO on ANY AND ALL tax increases, bonds (which is borrowing money, and always more expensive than a direct tax because you must also pay back interest), fees, and assessments. It's pro-family to keep more of your hard-earned money, so it's pro-family to oppose wasteful government taking away more money from your family. They like to take it incrementally, so you must consistently oppose even the smallest tax/bond/fee/assessment increases in order to inhibit the government from taking more and more and more from your family.
Back to candidates. Let me give you an example of how to research if you live in Modesto, Manteca, Tracy, Stockton, Lodi, or Galt in the sprawling Central Valley.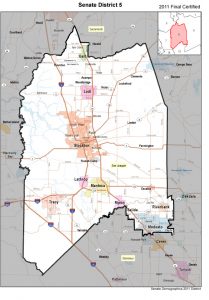 This is the #1 State Senate contest in California. Because in November, the district could be "held" by the incumbent Democrat or "picked up" by a Republican challenger.
Now, if you're a pro-family voter, you're against abortion and the homosexual-bisexual-transsexual agenda. You're also against higher taxes and fees and against an onslaught of liberal agendas.
The first thing to do it get out your ballot. For Senate District 5, you see 3 candidates: Samuel Anderson (Republican), Cathleen Galgiani (Democrat), and Alan Nakanishi (Republican).
Now if you're aware, you'll already know there is NO LONGER any Democrat representing Californians in the State Legislature or Congress who is pro-life on abortion.
And if you've been tracking votes like I have over the years, you'll know that nearly every Democrat in the California State Legislature or Congress is in favor of the "LGBT" (homosexual-bisexual-transsexual) agenda.
So if you're a pro-life and pro-family voter, you'll look just at the Republicans.
In the 5th Senate District, who has a campaign website? Nakanishi doesn't, but Anderson does. Strangely, Galgiani doesn't either.
Clicking around, I find a page where Samuel Anderson recognizes that life begins at conception and that the natural family is a married father, mother, and their children. And I find another page where Anderson opposes higher taxes, fees, and assessments.
As for the other Republican in this State State race, Alan Nakanishi, it's harder to research without him having a campaign website. But if I go to Google and type in "Alan Nakanishi senate abortion," I see he's pro-life. And then I type "Alan Nakanishi LGBT," and I see a link showing him with a 10 out of 100 rating by the homosexual-activist group Equality California.
Still want to research the Democrat in the race, Democrat Cathleen Galgiani, the incumbent state senator? Google her name and abortion, then LGBT, and you'll quickly see that she's not only for abortion on demand, but is strongly for the "LGBT" agenda, and is a homosexual herself.
As for Nakanishi on taxes, there was detailed and documented information on Anderson's home page showing Nakanishi may be personally open to, and willing to indirectly facilitate, higher taxes and fees.
So, using this example of one legislative race, you can research the district races and candidates on your ballot to measure whether they have minimal pro-family public policy values. If there's hardly anything on the web about a particular candidate, search online for the candidate's phone number and call up with specific questions about what they will vote to support or vote to oppose. Be creative and think outside the box!
Lastly, a word about California's United States Senate race and the Republican presidential primary.
Because it's a "jungle primary" in the U.S. Senate race, only the top two candidates on June 7 will advance to the general election in November. Because there are two well-known Democrats in the race — Kamala Harris and Loretta Sanchez — for a Republican candidate to beat one of them, pro-family voters will need to rally behind a principled, pro-family candidate who is the best known and the strongest. Otherwise, Republican votes will be irreparably split, and conservatives' hopes to replace uberliberal Barbara Boxer will be dashed.
As for the Republican presidential primary in California, despite Donald Trump having the Republican nomination locked up with 1,237 delegates, there are still 5 Republican presidential candidates on the ballot — so you can vote your conscience. See our SaveAmerica.com Presidential Report Card on the Natural Family comparing Trump, Ted Cruz, and John Kasich.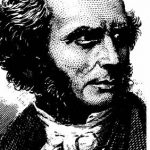 [T]he time has come that Christians must vote for honest men and take consistent ground in politics or the Lord will curse them. . . . Christians have been exceedingly guilty in this matter. But the time has come when they must act differently. . . . Christians seem to act as if they thought God did not see what they do in politics. But I tell you He does see it – and He will bless or curse this nation according to the course they [Christians] take [in politics].
The great American evangelist Charles Finney (1792-1875)