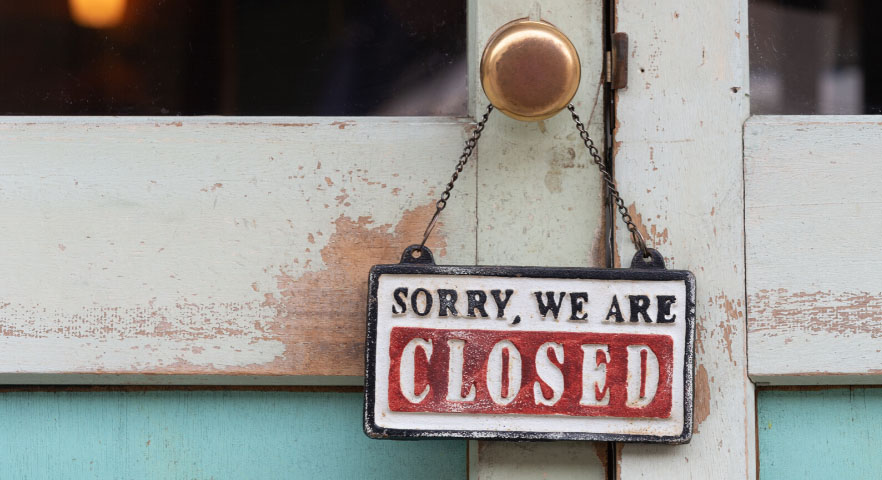 If the always-paid government bureaucracy wanted to kill off capitalism, they're not wasting this opportunity. For every day, small businesses fail because they "aren't open."
Yet if you stay closed like the government wants, you might be committing financial suicide. Ask yourself — how long can you go without income?
Small business owners shouldn't be overly-afraid of the government. Have you heard of a single business owner being fined for staying fully open during the virus scare? I haven't. And so what if you're fined? Wouldn't a couple hundred dollars be a small price to pay compared to all the value you'll receive by staying open?
And consider the various "bugs" that can be on every public door handle — whether it's coronavirus, the flu, stomach flu, strep throat, pink eye, or the common cold. Which is why small business owners who are "open for business" should exercise (and require from their customers) an improved level of good hygiene.
What's more, the "cure" for COVID-19 might already be here. On Sunday, the FDA approved the anti-malaria drug hydroxychloroquine sulfate. Millions of doses are being donated to the nation's hospitals right now. 
Is the COVID-19 lockdown overkill? One decade ago, America had another epidemic. But the 2009-2010 swine flu occurred when there was a Democrat in the White House, who the Big Media protected, and the opposition party Republicans did not politicize the virus.
The swine flu's death toll was higher than (or some might argue, similar to) COVID-19. "According to the CDC from April 2009 to April 2010 there were about 60.8 million cases of the swine flu with 12,469 deaths in the United States. Unlike COVID-19, swine flu targeted the younger population, who health officials said had little to no existing immunity." Source
Yet now we have a Republican president, who the Big Media hates, and who the opposition party Democrats seem to blame for everything. They unsuccessfully tried to oust him twice. Is it the Big Media's turn to defeat Trump by eliminating his booming economy?
We are now at a point where the cure is worse than the disease. As R. Emmett Tyrrell Jr. wrote a week ago: "… we need not destroy our economy over this pandemic …The state we had arrived at by last weekend was explained cogently by Bob Luddy, the CEO and founder of CaptiveAire, in The American Spectator on Monday. He wrote: "Our leaders are creating an economic crisis and a major national security risk with limited data. The cure is far worse than any perceived impact by COVID-19."
For small business owners, and workers who've been laid off without pay, the big question is how much more financial bleeding can you stand? Big stores like Wal-Mart and Target haven't closed. So why must you?
For the sake of your constitutional rights, your God-given ownership rights, your family, and your in-born need to succeed, I encourage you to be "open for business," along with taking wise steps of good hygiene. Don't let the establishment destroy your livelihood!
"You shall not steal … You shall not covet your neighbor's house; you shall not covet your neighbor's wife, nor his male servant, nor his female servant, nor his ox, nor his donkey, nor anything that is your neighbor's."
Creator God's 8th and 10th commandments in Exodus 20