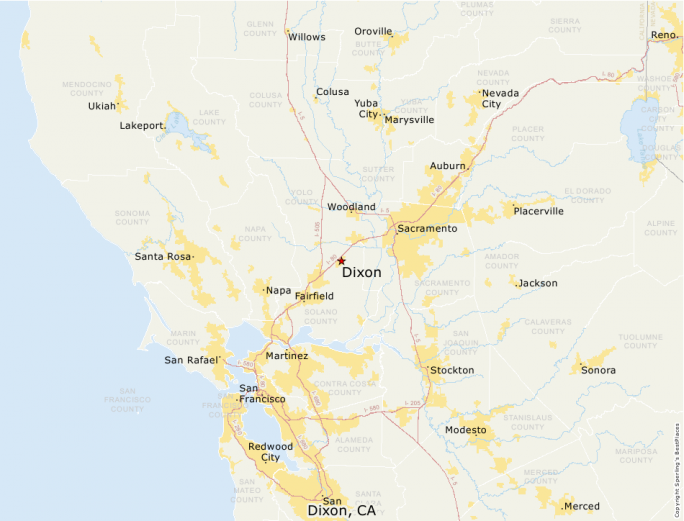 SaveCalifornia.com provides this solely for educational purposes
and does not support or oppose candidates for public office.
Everything that Creator God made, the devil and his followers hate.
That's the heart of the issue in Dixon, California, where a city councilman's public support for real marriage, real family, and natural male-female differences are under intense attack.
At the July 24 Dixon City Council meeting, perverse activists and their supporters outnumbered pro-family speakers at the podium. But in the midst of this darkness, SaveCalifornia.com and our friends at California Mass Resistance shined our light of truth.
I was encouraged that we "scored" for your values by earning media that reached thousands of viewers and readers. Regular people heard from SaveCalifornia.com how UNFAIR and AGAINST FREE SPEECH homosexual activists really are.
Channel 13 Sacramento video
Sacramento Bee video | story
Before the decision was announced, Randy Thomasson of Save California — a group that describes itself as a "pro-family organization: working, speaking and fighting the good fight for your values" — announced that he was going to speak at the meeting.
Thomasson spoke in favor of the council's decision and said that Hickman spoke the truth.
"The intolerant left has picked a fight with Ted Hickman, they don't think he had the right to say what he said in a column, and they don't think the newspaper that published it had the right to publish it," Thomasson said. "Well, both accusations are completely false — we have a Constitution in our country: the First Amendment guarantees freedom of speech for individuals, and freedom of the press for all publications."
Thomasson showed onlookers graphic photos of gay men at pride parades, and eventually submitted the photos to the Dixon City Council for review.
"Ted Hickman doesn't want this in Dixon, and the majority of people in Dixon don't want it here, either," Thomasson said of the photos.
Vacaville Reporter story
Randy Thomasson, president of the Campaign for Children and Families, came from Sacramento to address the council.
"It's basic fairness if there is an LGBT pride parade or day, that a straight or natural pride day must also be permitted," he said. "For years, LGBT activists have said, 'Accept our alternative lifestyles.' Now the tables have turned, they won't accept any alternatives to their day and that's not fair in America."
It's clear that the homosexual-transsexual agenda, which tramples all that is good and right, want to "take" another city. Ted Hickman's reelection or defeat in November will be a referendum on Real Marriage, Real Family, and Real Sex versus a perverse, lie-based agenda that is intolerant of proven family values.
While SaveCalifornia.com doesn't support or oppose candidates, we're working hard at reminding folks that a man and a woman are required for marriage, for sexual intercourse, and for the miraculous conception of children. God's designs truly benefit people, and with your help, SaveCalifornia.com will keep fighting for the next generation.
Will you stand with me today? Your tangible support of $10 or more will keep your cherished values alive and represented in our land, without apology. Please donate today to SaveCalifornia.com. Your gift is confidential. Thank you for whatever you can give!
"Whoever causes one of these little ones who believe in Me to sin, it would be better for him if a millstone were hung around his neck, and he were drowned in the depth of the sea."
Jesus Christ, the Savior of the world, in Matthew 18:6