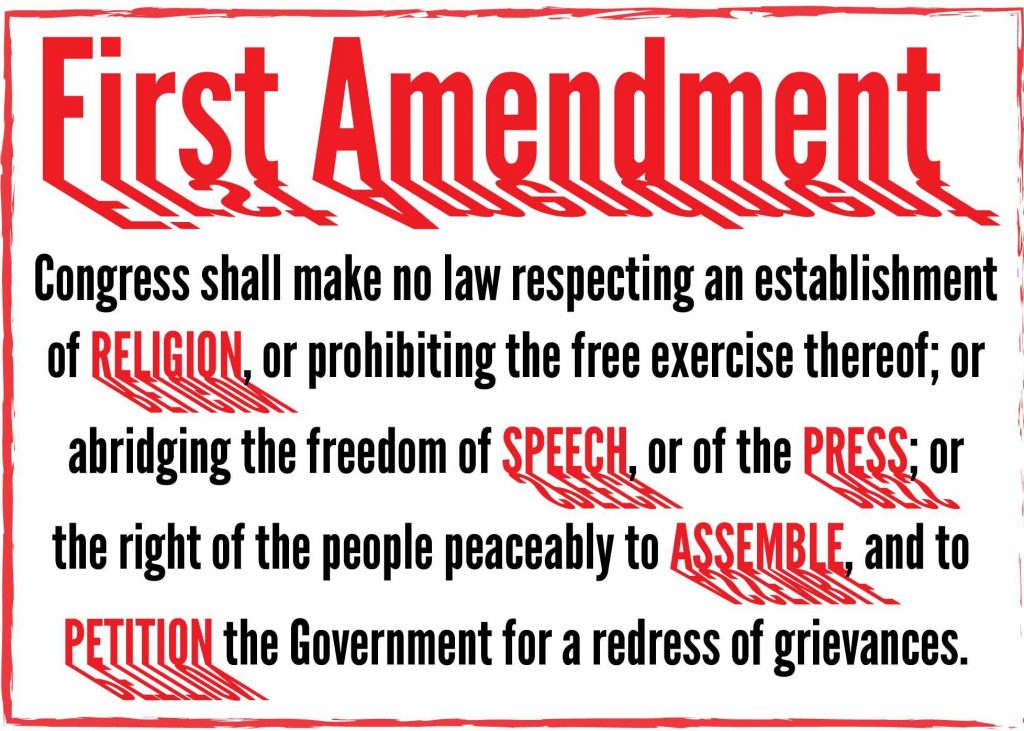 California conservatives have been desperate for constitutional relief from tyrant Gavin Newsom, Joe Biden, and the New Communist Democrat machine. And now some relief has arrived!
Despite the U.S. Supreme Court failing to protect us from Covid tyranny (they refused to recognize our God-given, natural rights by upholding our 14th Amendment life, liberty, and property rights), over the last month, some Trump federal district court and appellate court judges — and believe it or not, even an Obama judge — have weakened Newsom's and Biden's tyrannical mandates on vaccines, abortions, "assisted suicides," and "sex change" with the authority of the First Amendment.
Enjoy these recent legal victories for freedom of religion and freedom of speech!

Sept. 12: "Court protects Air Force class [who requested religious accommodation] from shot mandate"
https://lc.org/newsroom/details/091222-court-protects-air-force-class-from-shot-mandate-1
"'Significant proof' Air Force discriminated against troops seeking vax religious exemptions"
https://americanfaith.com/significant-proof-air-force-discriminated-against-troops-seeking-vax-religious-exemptions

Sept 2: Federal judge rules against Newsom and Democrat legislators:
"California blocked from forcing Christian doctors to assist suicides"
https://www.washingtontimes.com/news/2022/sep/6/california-blocked-forcing-christian-doctors-assis/

Aug 31: Out-of-court settlement: "Kansas teacher suspended for refusing to use student's preferred name, pronouns gets $95K in lawsuit" https://thehill.com/changing-america/respect/equality/3625946-kansas-teacher-suspended-for-refusing-to-use-students-preferred-name-pronouns-awarded-95k-in-lawsuit
Aug 26: Federal appeals court ruling: "U.S. can't punish hospitals for refusing to do abortions, gender surgery" https://www.reuters.com/legal/government/us-cant-punish-christian-hospitals-refusing-do-abortions-gender-surgery-2022-08-29
Aug 25: Federal court rules against Newsom administration: "California churches don't have to provide abortion coverage, court rules" https://www.seattletimes.com/nation-world/california-churches-dont-have-to-provide-abortion-coverage-court-rules

Aug 18: Federal court ruling: "U.S. Marines [who requested religious accommodation] win class protection from shot mandate" https://lc.org/newsroom/details/081922-us-marines-win-class-protection-from-shot-mandate
That religion, or the duty which we owe to our Creator and the manner of discharging it, can be directed by reason and conviction, not by force or violence; and therefore, all men are equally entitled to the free exercise of religion, according to the dictates of conscience; and that it is the mutual duty of all to practice Christian forbearance, love, and charity towards each other.
Religious freedom in the 1776 Virginia Declaration of Rights (still in the Virginia Constitution, Article 1, Section 16), written by U.S. founding father George Mason, and embraced by U.S. founding fathers Thomas Jefferson and James Madison