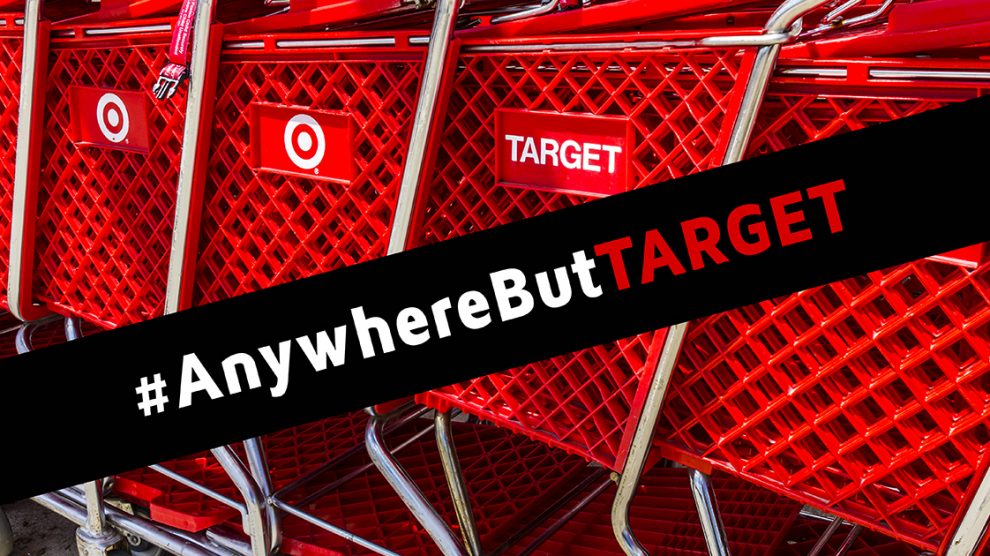 If you do Christmas shopping, DON'T permit your dollars to attack children and families and Creator God's design of human beings.
A  Tennessee-based pro-family group 2nd Vote has scored U.S. companies on whether they are good, bad, or in-between on conservative issues. The scoring isn't perfect, but it's definitely helpful. See it to know which sellers to avoid this Christmas.
But above all, avoid Target, which is blatantly preaching the Big Lie that boys are girls, girls are boys, men are women, and women are men.
Why boycott Target
2016 Shopping Guide
Company database
Therefore God also gave them up to uncleanness, in the lusts of their hearts, to dishonor their bodies among themselves, who exchanged the truth of God for the lie, and worshiped and served the creature rather than the Creator, who is blessed forever. Amen. For this reason God gave them up to vile passions. For even their women exchanged the natural use for what is against nature. Likewise also the men, leaving the natural use of the woman, burned in their lust for one another, men with men committing what is shameful, and receiving in themselves the penalty of their error which was due.
Romans 1:24-27