It's becoming clear to concerned parents and grandparents that the ruling Democrats in California are all talk and no action on the present danger of fentanyl. Because every chance they've had, the ruling Democrats have killed bills going after drug traffickers.
SaveCalifornia.com is helping blow the whistle on this serious situation. These three slides tell you the problem and who's at fault: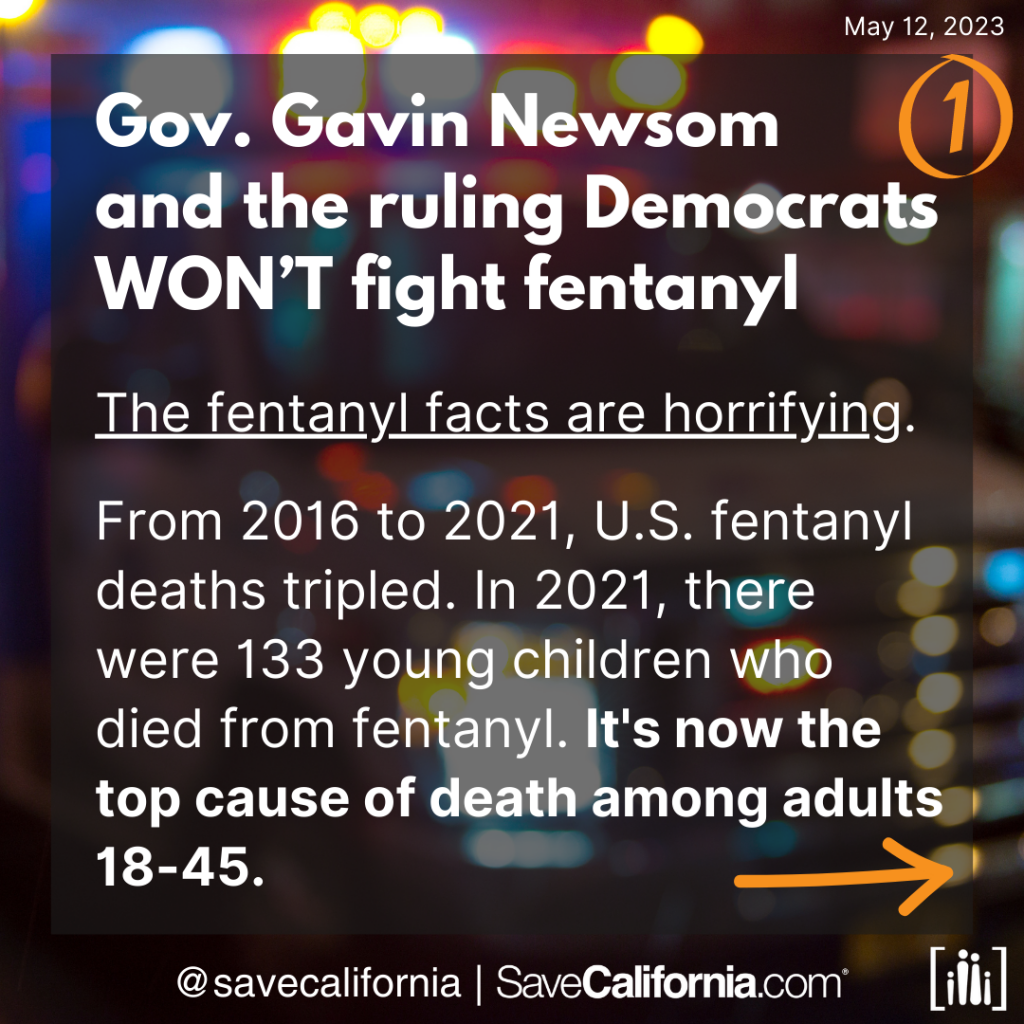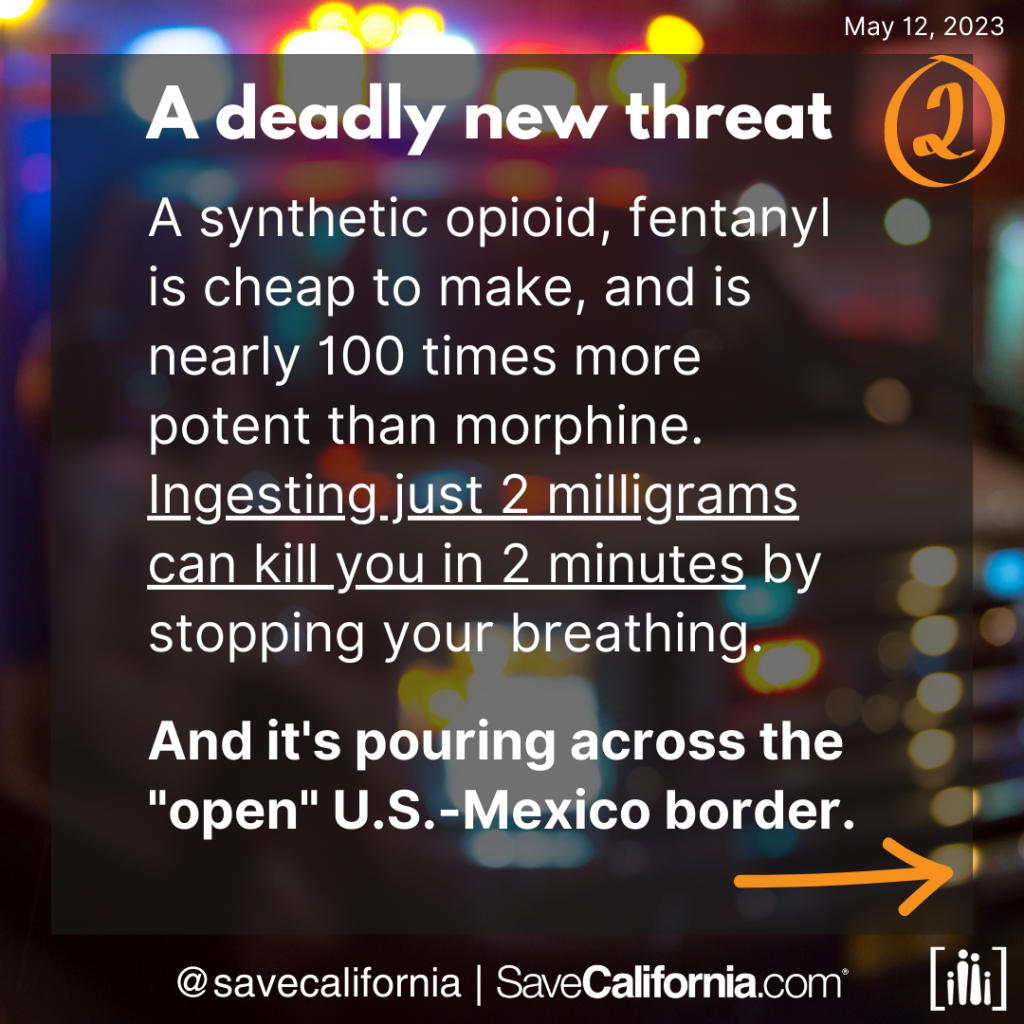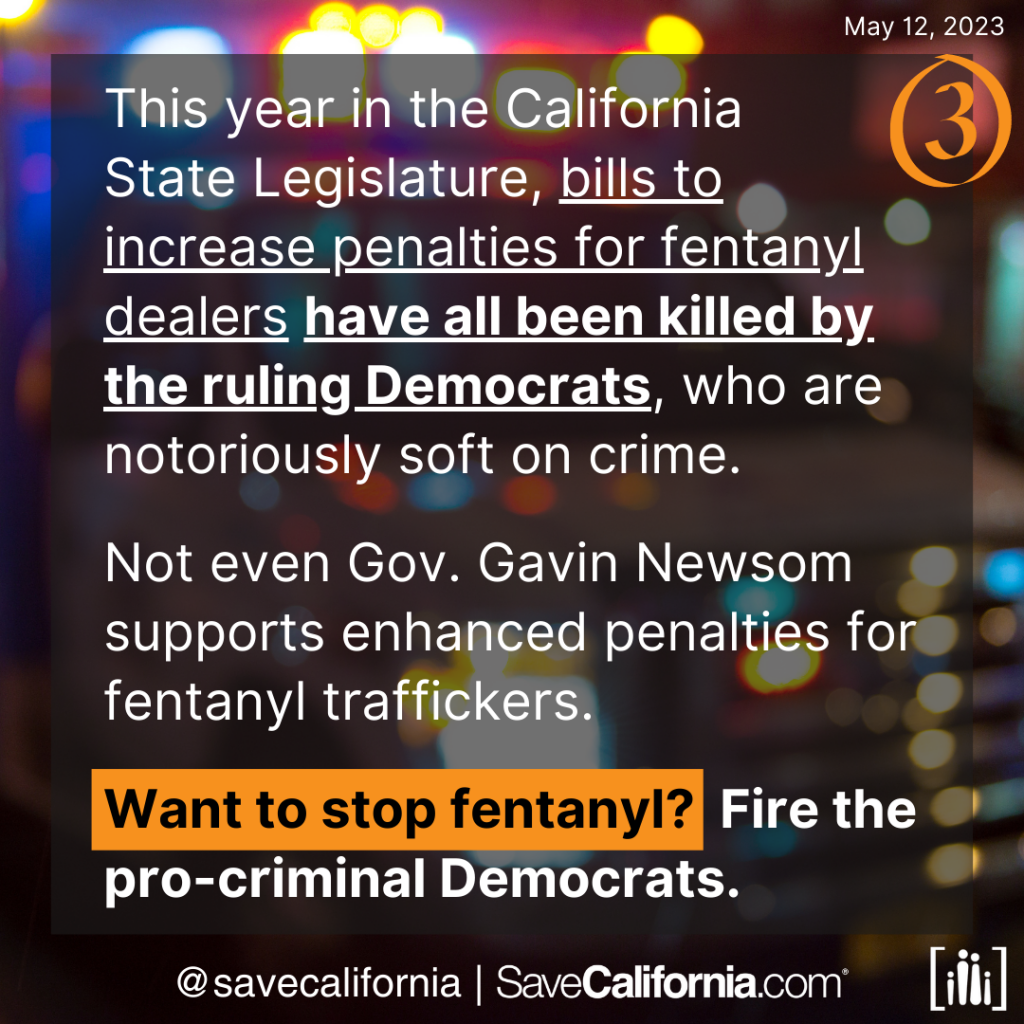 Too bad this isn't an election year, so that some Democrats would be more afraid of coddling fentanyl pushers. They think voters have short memories. On this cross-over, killer issue, will you help prove them wrong?
Let love be without hypocrisy. Abhor what is evil. Cling to what is good.
The Bible, Romans 12:9