If you have an intact conscience, you're naturally repulsed by the "drag queen" agenda of the Liberal Left, which is embraced by the Democrat Party.
So when the top "drag queen" from the San Francisco chapter of the blasphemous "Sisters of Perpetual Indulgence" was honored Monday by the supermajority Democrats in Sacramento, it was a new low-water mark revealing how the Democrat Party is now the Drag Queen Party. And SaveCalifornia.com is saying so: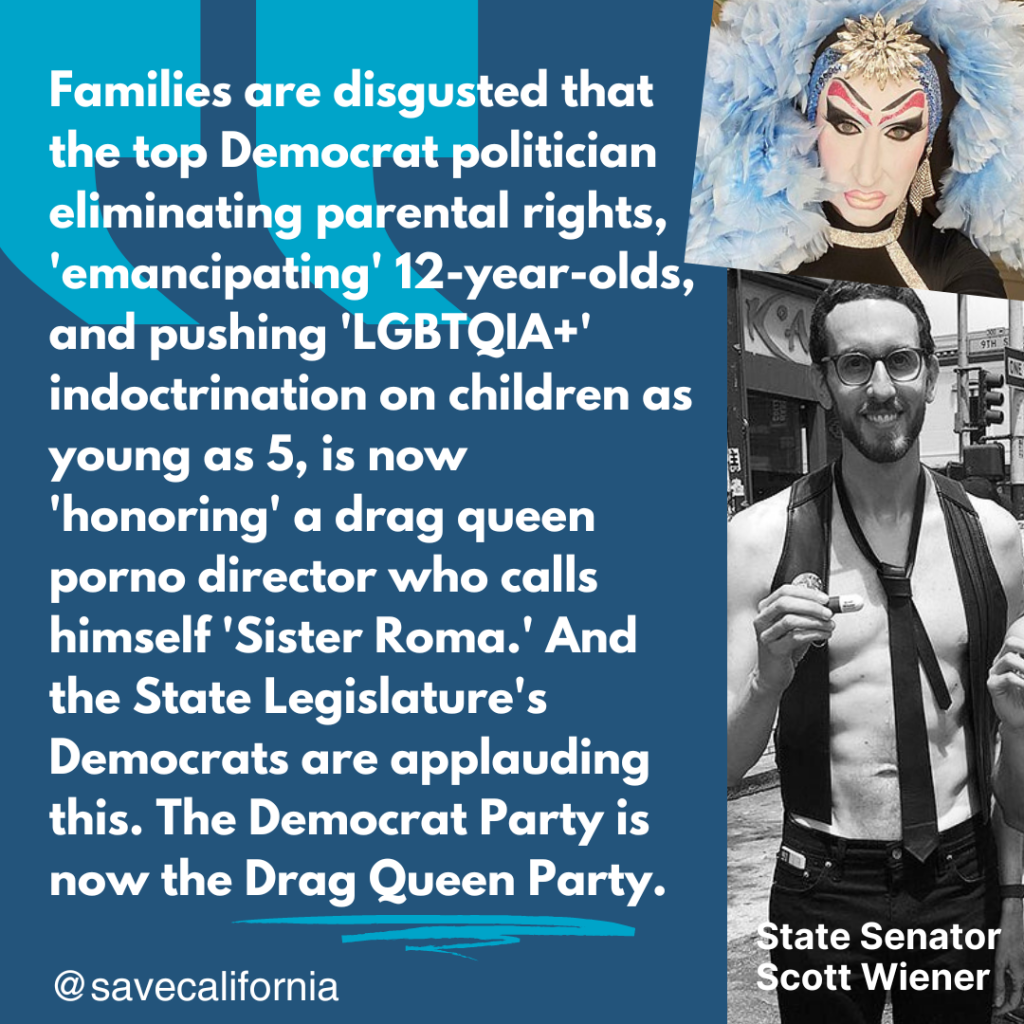 And what's the root of this sexual delusion? Godlessness, fatherlessness, and molestation are the granddaddy sins spawning homosexuality, which can lead to transsexuality.
Which is why SaveCalifornia.com is challenging people to embrace truth and follow the evidence where it leads: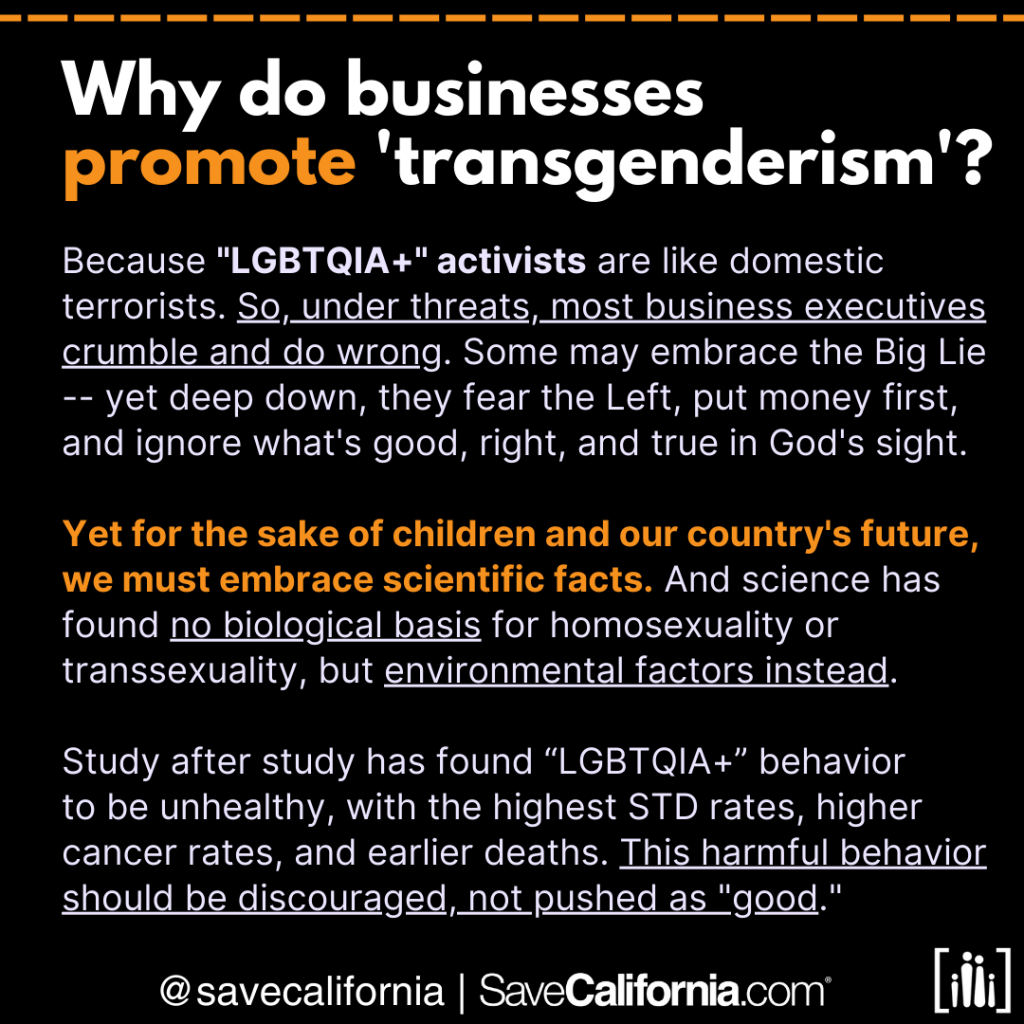 DOCUMENTATION

"…females have two X chromosomes and males have an X and a Y." Source

"Increasing amount of adults who transitioned as teens choosing to detransition" Source

"It's important to stress what I didn't find … I did not prove that homosexuality is genetic, or find a genetic cause for being gay. I didn't show that gay men are 'born that way,' the most common mistake people make in interpreting my work. Nor did I locate a gay center in the brain." Source

"'Gay' gene suddenly vanishes" Source

At least 63% and as much as 91% of HIV/AIDS infections transmitted by "male-to-male sexual contact" Source

"Prostate cancer survival may be especially tough on gay men" Source

The negative health effects of homosexuality Source
"Panel of former homosexuals share how they found freedom in God"
"In The Mix" with Jeannie Ortega, March 8, 2019