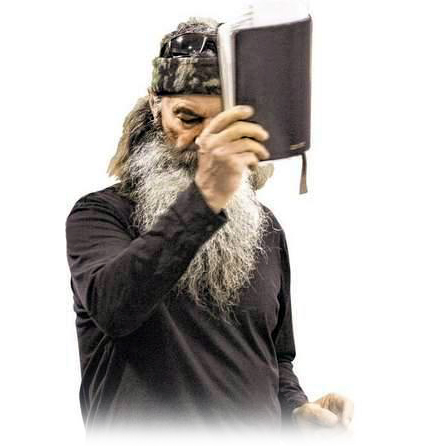 If you're bothered by the homosexual activists and the A&E Channel attacking free speech, family values, religious freedom, and Christianity itself, you're not alone.
For a long time now, SaveCalifornia.com has been educating folks that not only is homosexuality, bisexuality, and transsexuality unnatural, unhealthy, and unbiblical, but that it's also intolerant and tyrannical, punishing peaceful dissenters.
You see, real tolerance is to disagree with someone on moral or biblical grounds…but to not punish them for disagreeing with you.
This principle of true tolerance emanates from the 1689 Toleration Act allowing freedom of conscience for Christians who disagreed with the Church of England.
But look what's happened. Homosexual-bisexual-transsexual activists have turned "tolerance" upside down and inside out. Today in our land, homosexual activists and their supporters will punish you unless you agree with them. That's the very definition of intolerance, and when enforced by law, the very definition of unconstitutional tyranny.
Wake up, America! When you support so-called "gay rights," you in fact oppose free speech and religious freedom. How many more bakers, photographers, flower shop owners, hotel owners, and property owners have to be victimized by "LGBT" activists and "LGBT" laws? How many more times will moral values be punished before people stop voting for pro-"LGBT" politicians?
Ultimately, you cannot have so-called "gay" rights or "LGBT" rights (which aren't civil rights at all because it is based on non-biological, changeable behavior) and at the same time maintain religious freedom and free speech in America. They are mutually exclusive.
Visit SaveCalifornia.com's Not Born This Way
Watch Phil Robertson's Christian testimony (30-min.)
ACTION: Send an email to A&E Channel at aefeedback@aenetworks.com, and write something like this: In the United States, we are supposed to have freedom of speech and freedom of religion, something A&E has squashed by punishing the personal beliefs of Phil Robertson of Duck Dynasty. A&E needs to apologize to Mr. Robertson and keep the show, or I will no longer watch A&E.