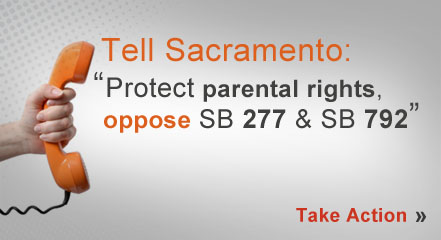 Listen why this matters in 60 seconds
Call these California state senators first (tell them to oppose SB 277 and SB 792)
What do you do when you're pro-vaccination and pro-parental-rights?
Because that's what most parents are – they've followed the government's and medical establishment's instructions to let their children be injected with parts of disease-causing microorganisms, called vaccines. And they also believe strongly in defending their God-given parental rights to raise and educate their own children.
Yet pro-vaccine parents need to realize something important: both the establishment and the natural medicine folks agree that a vaccinated person is a walking disease-spreader!
The FDA quietly reported in 2013 that "…individuals immunized with an acellular pertussis vaccine may be protected from disease, they may still become infected with the bacteria without always getting sick and are able to spread infection to others…" How long is the newly vaccinated person able to spread disease to others? For three weeks, says the FDA.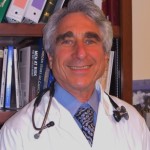 Meanwhile, physicians who are honest researchers into the pros and cons of vaccines are trying to tell parents about vaccine risks. Dr. Robert Rowen of Santa Rosa, California, who's an expert on building strong immune system and life-long immunity to infections, says:
I wrote long ago that we are setting up the younger generation for a potential calamity. See, vaccines give you plastic immunity. They build up only one line of your immune system, the antibody system, and put the main immune system (cellular immunity) to sleep. You need both for fully developed immunity.
Vaccine immunity has been shown to wane with time. And sadly, current measles outbreaks are being blamed on parents who refuse to give immune damaging vaccines to their children, when Chinese and American data shows otherwise.
You won't hear the latter in the news though, but I will tell you! If I had a school age child now, I'd rush him over to the house with measles (or chicken pox, etc.) to play games there. When my child would get measles, I'd give plenty of vitamin A and also ozone therapy. I'd run the virus out in about half the time or less (by experience with other viruses).
Obviously, there's two sides with legitimate beliefs and valid concerns. And there are parents who support vaccines and parents who don't. And if you support parents' rights, you must support the basic right of loving parents to make health decisions for their own children.

So when the Democrat politicians announce they want to eliminate parental rights for vaccines and eliminate the vaccine conscience rights of both daycare and home care workers – you've got a choice to make, on the side of tyranny or the side of freedom.

And if you support parental rights and informed consent (this means the risks of vaccines are disclosed and understood before you agree to any shot), you've got to oppose the Democrats' SB 277 and SB 792.
I'm excited that the California Chiropractic Association is opposing mandatory vaccination because of the risks of vaccines. They say this is about informed consent and parental rights – and they're absolutely correct!
Please call Sacramento today to oppose the Democrats' bills attacking your medical freedom. See our alert and take action today.
Those who would give up essential Liberty, to purchase a little temporary Safety, deserve neither Liberty nor Safety.
U.S. founding father Benjamin Franklin, in 1755