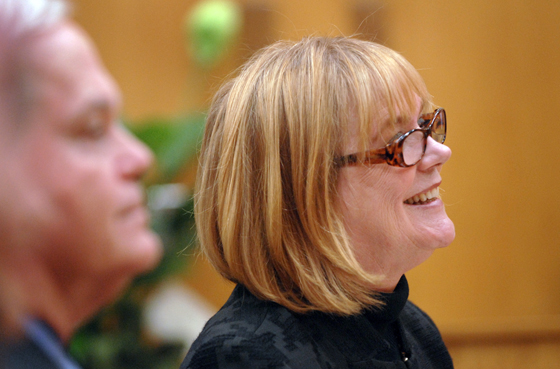 It's unusually good that a state judge in Sutter County (north of Sacramento) has called Gavin Newsom unconstitutional.

On November 2, Sutter County Judge Sarah Heckman issued a 9-page ruling that a) found Democrat Governor Gavin Newsom violated the California State Constitution when he signed his June 3 "executive order" trying to decrease in-person voting, and b) "prohibited" him from doing anything that "amends, alters, or changes existing statutory law or makes new statutory law or legislative policy."

This helpful ruling provides a witness that Newsom has been operating as a law unto himself. In her opinion, Judge Heckman noticed the outrageous, unconstitutional deeds and predilections of Newsom:

The Governor takes the position the CESA's grant of authority to exercise "all police power vested in the state," allowing him to "promulgate, issue, and enforce such orders and regulations as he deems necessary" authorizes him to legislate by unilaterally amending existing statutory law. Not only is this an active and ongoing controversy between the parties, but it is a critically important one for the Judicial Branch to resolve. The State of Emergency brought about by the COVID-l9 pandemic which was proclaimed by the Governor on March 4, 2020 continues in effect, indefinitely, and the Govemor continues to have authority to act under the CESA. The Governor has issued three executive orders during the current state of emergency specifically regarding the November 3,2020 general election (Def. Exs. 4 and 5; Pl. Ex. D) and has issued more than 50 different executive orders changing numerous California statutes since the state of emergency was declared. (Pl. Ex. F)

The Governor continues to issue executive orders which create legislative policy (Pl. Ex. G.) The evidence persuades the Court it is reasonably probable the Governor will continue issuing executive orders which amend statutory law and create legislative policy under the purported authority of the CESA, violating the California Constitution and the rights of plaintiffs thereunder and giving rise to a multiplicity of judicial proceedings, unless restrained by a permanent injunction.

What's the practical effect of this good ruling? Unknown at this point.
On the one hand, it might not mean much. First, because the June 3 election-related order no longer has any practical purpose; second, because Newsom since late June has been having his Department of Public Health issue most of the Covid-related "orders." Newsom has been literally hiding behind the state public health officer, who purportedly has unlimited order-making abilities (this is clearly unconstitutional and begs for a lawsuit).

On the other hand, this ruling has the potential to add to the foundations of other lawsuits. Whether currently filed or yet to be filed, liberty-based lawsuits can become "weightier" by quoting the Sutter County ruling. As Republican Assemblyman Kevin Kiley (who, along with Republican Assemblyman James Gallagher, sued Newsom) said, a permanent injunction (which the judge indeed ordered) means "a number of his previous orders would immediately be exposed as unlawful, while others may become newly vulnerable." 

Ultimately, despite Newsom, despite his Department of Public Health, and despite local "public health officers," elected county supervisors can and should quickly end this destructive, unscientific, anti-people lockdown by terminating their county's "emergency order" and prohibiting any county monies to enforce any state "epidemic" order (i.e. limits on businesses, face masks, and the like).

It's all up to county supervisors, as Placer County's successful reopening has demonstrated. Bottom line, it's time for county residents get tough. To hold pro-lockdown "Republican" county supervisors to account, pro-liberty county residents must threaten them with defeat at the polls next year unless they fully reopen without any restrictions this month.
Shall the throne of iniquity, which devises evil by law,
Have fellowship with You?
They gather together against the life of the righteous,
And condemn innocent blood.
But the Lord has been my defense,
And my God the rock of my refuge.
Psalm 94:20