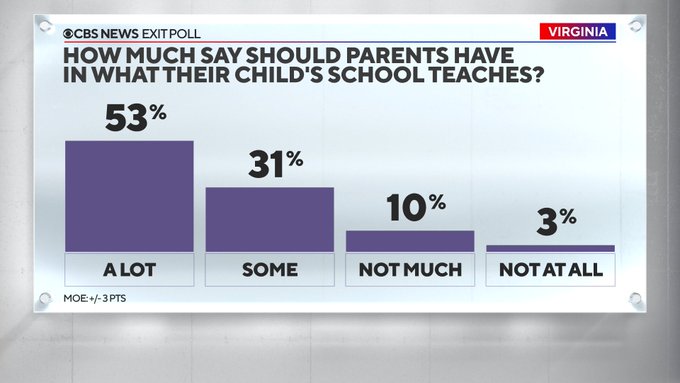 SaveCalifornia.com provides this solely for educational purposes
and does not support or oppose candidates for public office.
Simply put, the conservative victories in Virginia mean practical hope. Hope for constitutional Californians and those in other states that liberal lies can be exposed and overcome.
Because that's what happened in Virginia. A biological boy's rape of a girl in a girl's bathroom had enraged parents. And while the pro-"LGBTQIA+" Biden Administration and the union-dominated school board stood against parents, Republican gubernatorial candidate Glenn Youngkin stood with fathers and mothers, and both conservatives and "moderates" rewarded him on election day. This was the vital spark that turned Youngkin's campaign into a movement, with rallies all over the state.
The wins in Virginia should inspire us all to stay involved and continue fighting for values that are right for people and right in God's sight. It also shows how opposing anti-parent, anti-family values can win decisively when harnessed effectively and specifically connected to an understandable issue of high public concern.
Remember, Virginia's had a Democrat governor for the last 8 years as well as a Democrat-controlled State Legislature. But now, the incoming governor, lieutenant governor, and attorney general are constitutional Republicans, and the 100-member House of Delegates is getting a Republican majority too.
Yes, our culture is in a dynamic! And there's great hope to show the detriment of liberal Democrat ideas and the benefit of constitutional, pro-family ideas.
When the righteous are in authority, the people rejoice;
But when a wicked man rules, the people groan.
Proverbs 29:2