SaveCalifornia.com provides this solely for educational purposes
and does not support or oppose candidates for public office.
At Nov. 30 debate between a moral Republican governor and an evil Democrat governor, California's uber-liberal Democrat Gavin Newsom was exposed more than any of California's Big Media ever tried to.

Fox News' Sean Hannity did an admirable job showing factual slides that Newsom tried to wiggle out of, but each time he was "caught" by Florida Governor Ron DeSantis, and sometimes by Hannity too.

Some of Newsom's biggest whoppers were:

Claiming "LGBT" indoctrination wasn't required in California K-12 "public" schools: Yet there are 13 perversity-promoting laws for every government school, including charter schools. SaveCalifornia.com's special site, RescueYourChild.com, lists 12 here and Newsom this summer signed AB 1078 teaching kids to admire "LGBTQ+ Americans."

Refusing to say whether he supports any restrictions on abortion (baby-killing): Despite Newsom dancing all over the place and refusing to answer Sean Hannity's direct questions, the horrible fact remains: Gavin Newsom and California's Democrat Party legislators have passed many laws with zero abortion restrictions. This year, Newsom signed a raft of murderous bills expanding abortion throughout California law, trampling parental rights, and even offering taxpayer-funded abortions to residents of other states.

Blaming high gas prices on oil companies, when Democrat politicians are to blame: But the fact is California has the highest gas prices in the U.S. because it has the highest gas taxes (the consequences of Democrat rulers), higher gasoline regulations (it costs more to produce California-only blends), lower supply from within (the State greatly limits oil drilling), lower supply from without (the State isn't permitting new pipelines from other states), and higher real estate prices (more depressing of the supply due to Democrats' laws) and more expensive employees (job-killing socialism of the Democrat politicians).

SaveCalifornia.com covered the debate with live tweets on our
Twitter/X page
: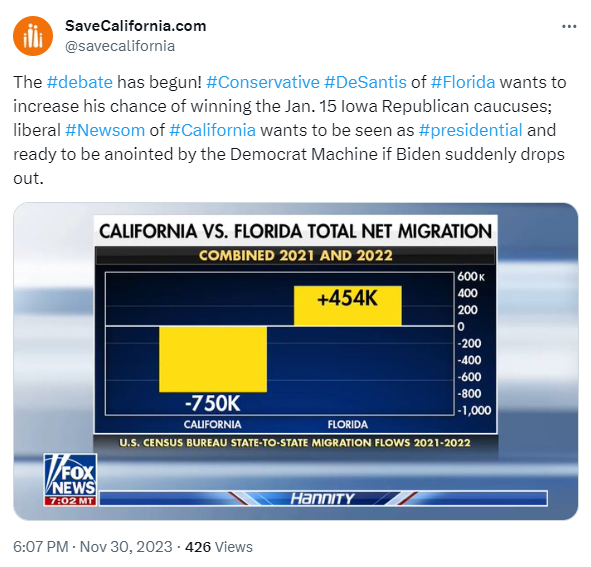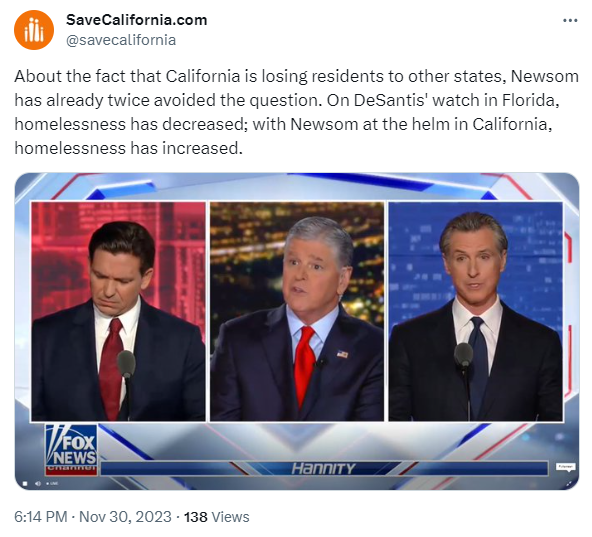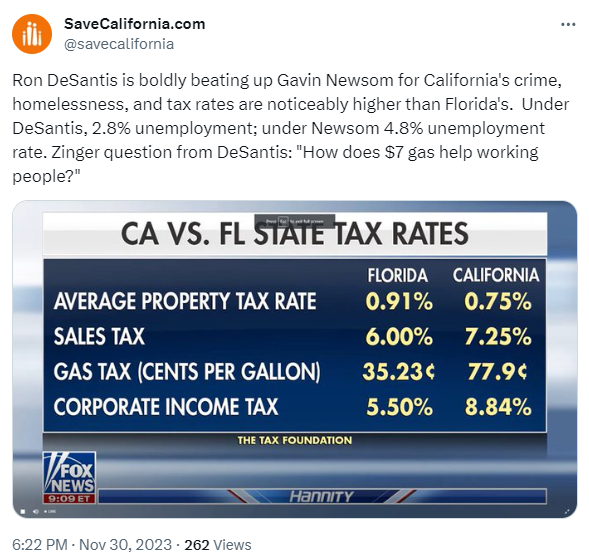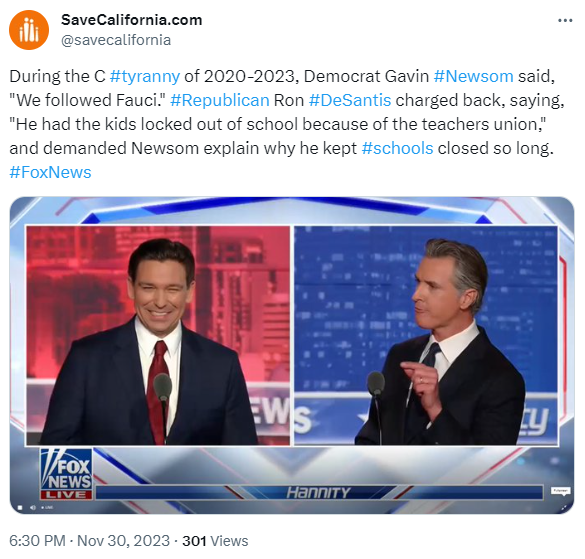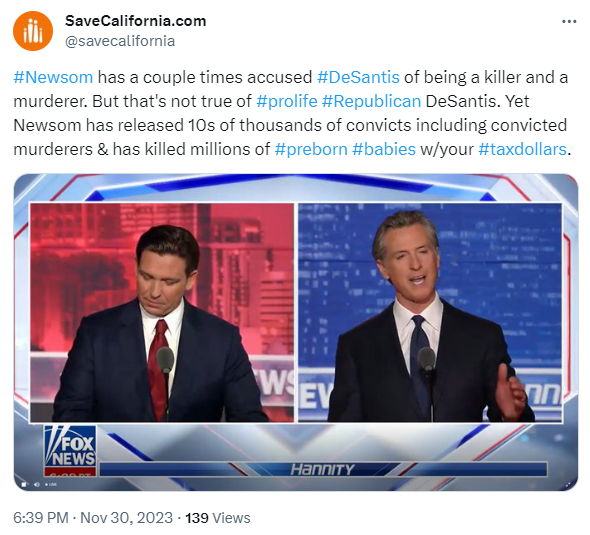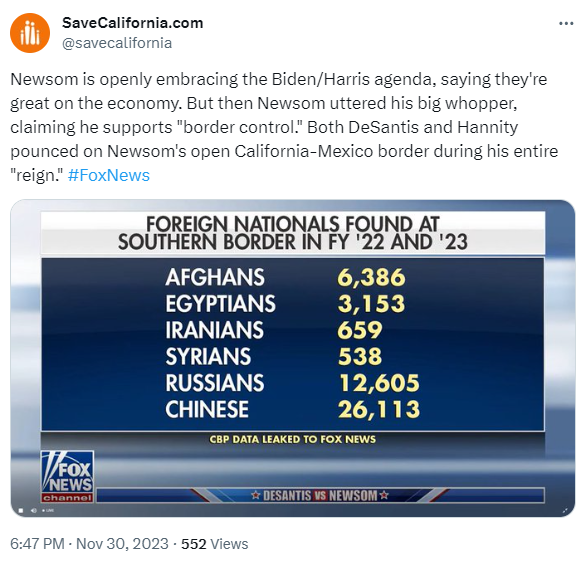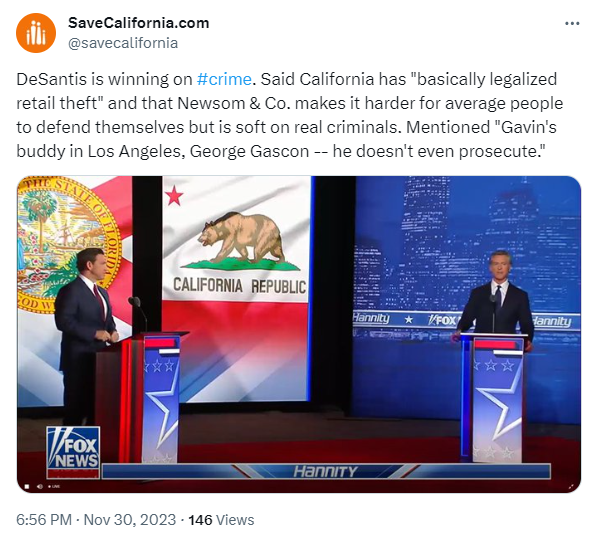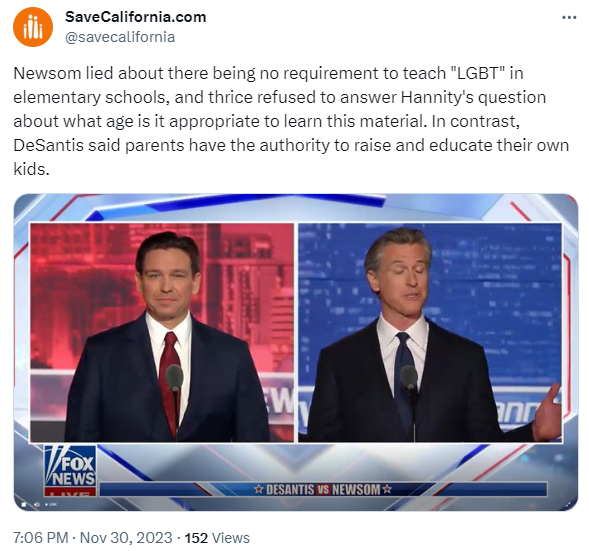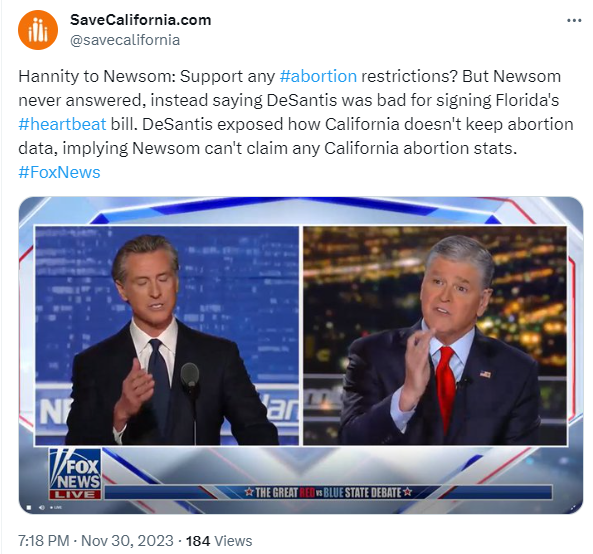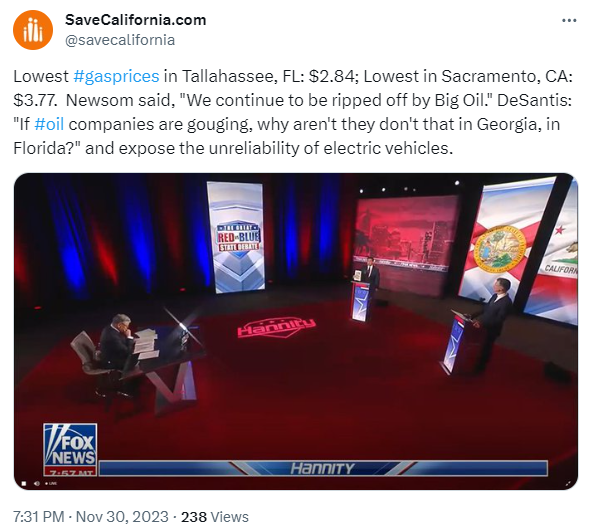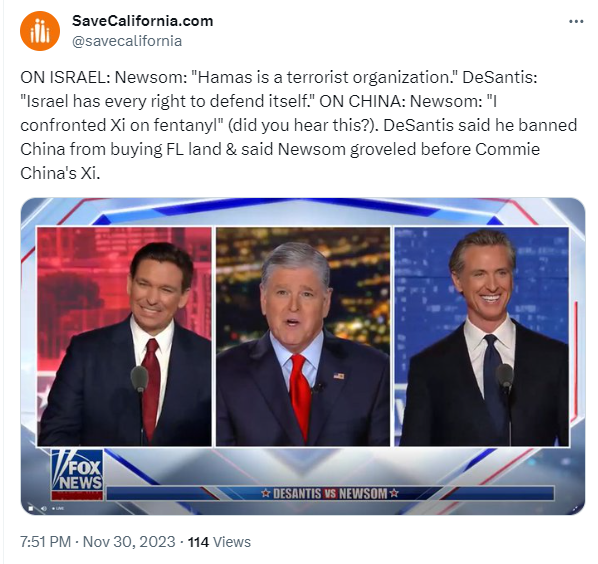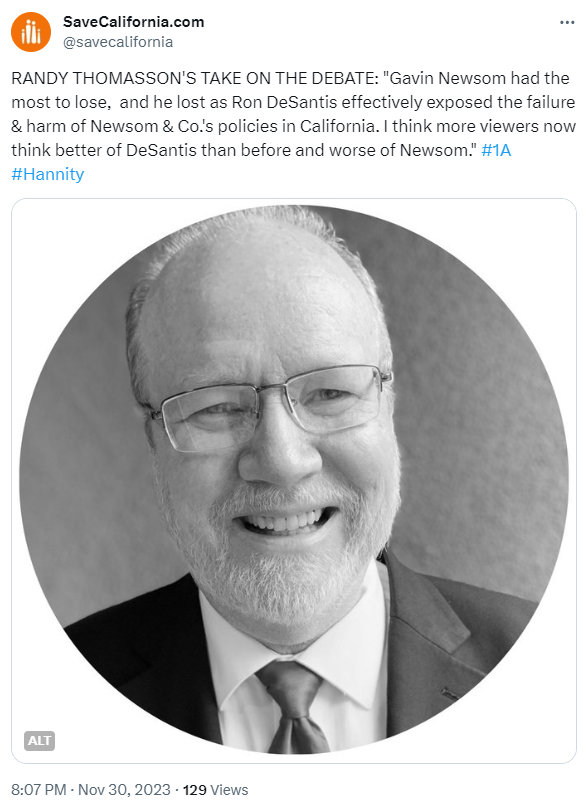 Thank you for reading this special SaveCalifornia.com report. Please consider sharing our information to educate others about the harm of Democrat Party policies in California.
"And this is the condemnation, that the light has come into the world, and men loved darkness rather than light, because their deeds were evil. For everyone practicing evil hates the light and does not come to the light, lest his deeds should be exposed. But he who does the truth comes to the light, that his deeds may be clearly seen, that they have been done in God."
Jesus Christ, Savior of the world and God in the flesh, in John 3:19-21