SaveCalifornia.com provides this solely for educational purposes
and does not support or oppose candidates for public office.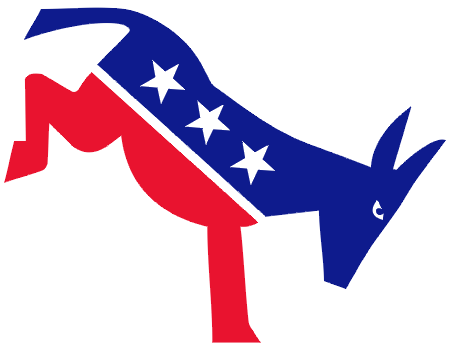 What do you get with a Democrat supermajority in Sacramento? A virtual guarantee that bad bills harming children and families will pass the California Legislature.
Demonstrating a serious misunderstanding of human design, natural sex, religious freedom, and personal responsibility, these Democrat-authored bills are advancing through Democrat-controlled committees in a torrid quest to replace wisdom with foolishness and moral virtues with licentiousness:
AB 154 permits nurse practitioners, nurse midwives, and physician assistants to perform suction abortions, which tortuously dismember pre-born babies in the womb (committee vote)
AB 926 permits young women to be paid to have their human eggs extracted (and destroyed) for the purpose of "medical research," which also sets the stage for future human cloning. These egg "donations" harm women's health, can result in sterility, and denies the participants informed consent. (committee vote) ("eggsploitation" explained)
AB 999 hands out condoms to homosexuals in state prisons, spreading more disease (committee vote)
SB 323 punishes the Boy Scouts by removing their tax-deductible, non-profit status unless they allow homosexual scoutmasters (committee vote)
AB 1266 forces K-12 public schools to permit biological boys in girls' restrooms, showers, clubs, and on girls' sports teams; and biological girls in boys' restrooms, showers, clubs, and on boys' sports teams (committee vote) (existing sexual indoctrination laws)
AB 460 requires insurance policies to cover homosexual "infertility," despite Nature's unchangeable laws requiring a man and a woman to conceive (bill status)
AB 48 prevents families from having the same rounds of ammunition with their home-defense gun as criminals have with their guns (committee vote)
This is what California's Democrat-controlled Legislature is doing. Now you can inform others.
Irresponsible individual voters ought to abstain rather than vote badly. This thesis may seem anti-democratic. Yet it is really a claim about voter responsibility and how voters can fail to meet this responsibility. On my view, voters are not obligated to vote, but if they do vote, they owe it to others and themselves to be adequately rational, unbiased, just, and informed about their political beliefs.
Jason Brennan, Professor of Strategy, Economics, Ethics, and Public Policy, Georgetown University