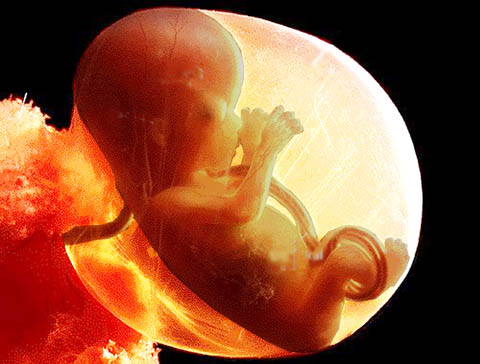 You are needed to speak up for the voiceless, and to expose the innocence of the little babies in their mother's womb, created in the image of God. And strategically, you're needed to defend these babies' vulnerable mothers from injury and death.
Democrat Governor Jerry Brown of California is pro-abortion, but two bills on his desk to increase the number of abortions in California could be vetoed if he understands they will harm women due to substandard abortion facilities and non-physician abortion practitioners.
PLEASE TAKE ACTION: Please make 2 brief phones or send 2 brief emails. Tell Jerry Brown to VETO AB 154 and AB 980 because these bills endanger women by lowering medical safety standards (AB 154) and facility safety standards (AB 980). Phone and email the Governor now
AB 154 allows nurse practitioners, physician assistants, and nurse midwives to do abortions by vacuuming apart young babies in the womb limb by limb. Vacuum abortions are also called "aspiration abortions" by the media. Abortion always kills the baby and often injures the mother both physically and emotionally. Important to tell Brown is that AB 154 would decrease "safety" standards for abortion, further endangering women. More about AB 154
AB 980 removes the current requirements that babies in the womb can only be killed by abortion in a medically surgical and antiseptic setting, and expands abortions to walk-in clinics, including those inside drug stores and pharmacies. Like AB 154, AB 980 means more abortions — and important to tell Brown, lower "safety" standards, further endangering women. More about AB 980
These bills to torturously kill more babies in the womb, by more abortionists killing babies in more locations, were passed by the Democrats who rule the California Legislature.
ACTION: Tell Brown to veto these bad bills
When the righteous are in authority, the people rejoice;
But when a wicked man rules, the people groan.
Proverbs 29:2 NKJV