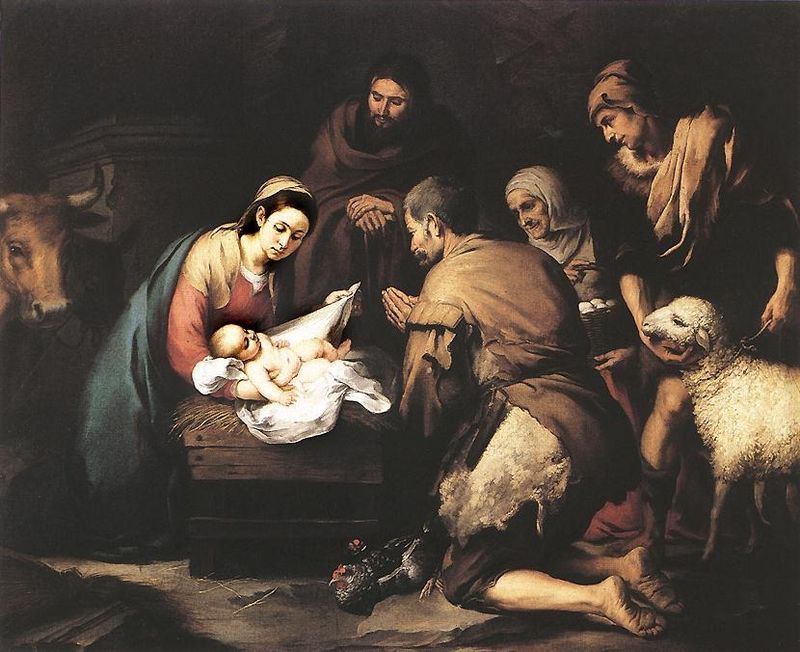 "Adoration of the Shepherds" by Bartolome Esteban Murillo (1655)
We at SaveCalifornia.com believe in God and family — and we know families that pray together tend to stay together.
So we are strong advocates of returning Christmas to its true meaning as the "festival of Christ." Because anyone who believes in Jesus can and should renew their excitement about Jesus during Christmas.
Remember that Christmas is about a miracle: the Incarnation where the Word became flesh and God became man; and the Birth of Jesus, the Savior of the world, proclaiming Good News that people's sins can be forgiven.
In light of the amazing love of God revealed through Jesus Christ, believers should resist personal and cultural traditions that diminish adoration of Christ at Christmas. It's a struggle. But at His own birthday celebration, shouldn't Jesus be the center of attention?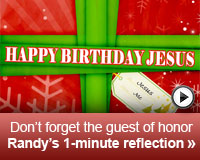 Listen to my SaveCalifornia.com Minute for ideas on how to glorify Jesus at Christmas, such as: reading aloud from the Gospels of Matthew and Luke about the incarnation and birth of Jesus, talking about it, and praying to Him.
Other ideas include singing songs of praise, watching a good "Jesus film," and sharing around the table why you appreciate Jesus. What can you come up with?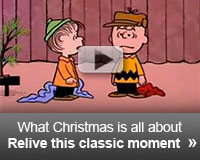 Peanuts creator, Charles Schulz, wanted "A Charlie Brown Christmas" to have the religious meaning that was central to his own experience of Christmas.
Despite being criticized for being "too religious" Schultz got his way in his 1965 movie. Enjoy this classic moment from this classic film as Linus explains to Charlie Brown the true meaning of Christmas.
Watch it now (1 min. 55 sec)
From my heart to yours, I wish you and your family a JOYous CHRISTmas!
Randy Thomasson
President, SaveCalifornia.com
Campaign for Children and Families


SaveCalifornia.com is a leading West Coast nonprofit, nonpartisan organization standing strong for moral virtues for the common good. We represent children and families in the areas of marriage and family, parental rights, the sanctity of human life, religious freedom, financial freedom, and back-to-basics education.