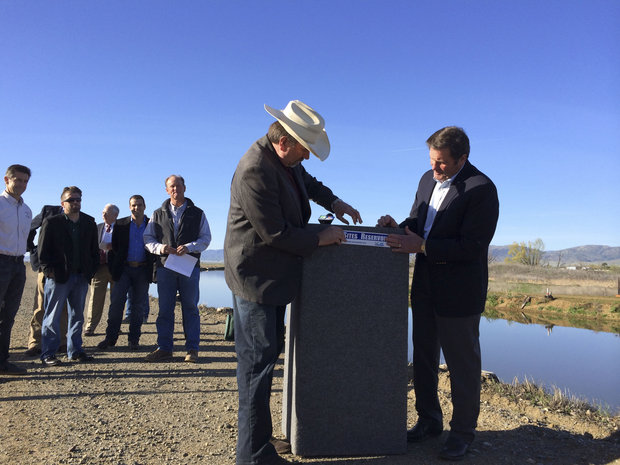 Republican Congressman Doug LaMalfa and Congressman Democrat John Garamendi
calling for new water storage in Northern California
I've talked to a lot of people about water lately. Advocates for dams and advocates for personal water stewardship. Both sides have valid interests and were stimulated by my Feb. 4 alert urging more water storage. All agree that people's water needs are more important than California's bad policy of sending more water into the ocean than to thirsty families and farms that grow our food.
And now, even liberal Democrats who consistently vote against the natural family but who were either raised on a working ranch (Congressman John Garamendi) or who are old enough to remember when dams were being built (U.S. Senator Dianne Feinstein) are calling for new water storage to be constructed in California. Reality is beginning to prevail against the Democrat/liberal environmentalist stronghold in Sacramento:
Garamendi: "There's a world of hurt in the fields and orchards around us because we failed in the past to prepare for the inevitable drought."
Feinstein: "The lesson is clear: we must build more storage to prepare for the next drought which is sure to come."
Please join this winnable war on a crossover issue for what is essential for families: an adequate, stable supply of life-sustaining, food-growing water.
ACTION: Find your state assemblymember and state senator and leave a firm message that you want them to "build more water storage to supply the water needs of families and farms." Enter your zip code to find the phone numbers of your state assemblymember and state senator.
O God, You are my God;
Early will I seek You;
My soul thirsts for You;
My flesh longs for You
In a dry and thirsty land
Where there is no water.
Psalm 61:3 NKJV