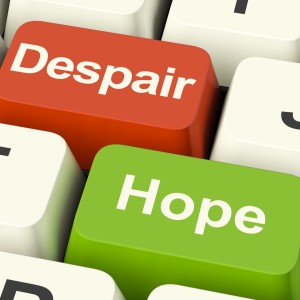 No matter what happens in the government, courts, culture, or elections, don't despair!
Each day, SaveCalifornia.com knows our purpose — on every issue, to stand tall and true for all that is good and right in God's sight, and to help others do their part alongside us – no matter the opposition or the outcome.
If you're a pro-family citizen, this is part of your purpose too. Because shining the light of Truth is what we are each called to do.
But if you're discouraged about the just-concluded election, here's some good news to lift you up. Please keep looking up and be responsible to love God and love people alongside SaveCalifornia.com, so that together we will persevere and bear more fruit in the days to come.
Here are 3 current events and 2 timeless truths to give you hope:
1. Supreme Court likely to take up marriage licenses and states' rights
This week's pro-real-marriage, pro-states-rights ruling from a federal appeals court in Ohio makes it highly likely that the U.S. Supreme Court will take this and other cases to resolve the legal conflict. This could result in the upholding of state constitutional amendments reserving marriage licenses for one man and one woman, including California's Proposition 8. Read more
2. Supreme Court will hear new ObamaCare challenge
Today's good news means hope to roll back tyranny. The nation's high court will take up four separate lawsuits challenging the constitutionality of a key aspect of ObamaCare. At specific issue is whether it is legal for the federal government to create a state-based "exchange" instead of abiding by the law which specifies only states themselves may establish these "exchanges." Read more
3. California Democrats denied supermajority
Although the Republican leadership seems to eschew moral and social issues now, on Election Day we saw the net increase of three Republican seats in the Assembly and 1 more seat in the state Senate, which means Republicans have stopped the Democrats from regaining a 2/3rds supermajority that could directly raise taxes on families. Read more
4. Union members don't have to support immoral candidates
If you're disgusted with government unions and private unions supporting immoral candidates and issues, the most important things pro-family union members can do is resign from the union and stop believing the lie that union membership is a condition of employment. Find out how
5. If you feel like a loser, change your mind to that of a winner
Teddy Roosevelt was a sickly child who probably felt like a loser. But due to the leadership and challenge of his father, young Theodore, Jr. build up his body and became one of the most energetic public and moral men in the modern history. Read about his transformation
My brothers and sisters, consider it nothing but joy when you fall into all sorts of trials, because you know that the testing of your faith produces endurance. And let endurance have its perfect effect, so that you will be perfect and complete, not deficient in anything.
James 1:2-4 NET Bible