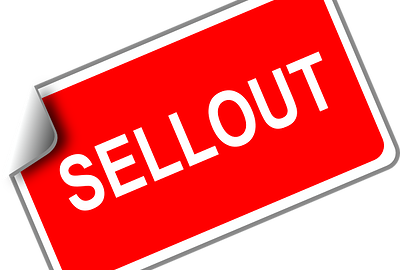 On June 22, the Democrats brought up their annual "Lesbian, Gay, Bisexual, and Transgender Pride" resolutions in both houses of the California Legislature — and 16 Republicans voted for it.
Adding insult to injury, 13 of the 14 Assembly Republicans became co-authors of this perverse resolution. This includes several so-called "conservative" Republicans who call themselves "pro-family."
This is an outright sell-out of California families and a very public partnering with evil. SaveCalifornia.com's June 23 news release blew the whistle on these "pro-family" legislators who've voted against God and family.
"In California, the 'LGBT' agenda has done great damage to the people's vote on marriage, children in public schools, people's health, religious freedom, freedom of conscience, freedom of speech, and freedom of association," I said. "The intolerant 'LGBT' agenda should be opposed for the sake of liberty and love. What were these Republicans thinking when they voted against families and for sexual tyranny?"
Please take immediate action and express your strong disapproval when you call these 16 California Republican state legislators who have sold out family values:
Senator Anthony Cannella: Modesto-Merced-Fresno area stretching to Salinas and 101 strip on coast phone 916.651.4012 | district 209.581.9827
Senator Jeff Stone: Riverside County phone 916.651.4028 | district 760.398.6442
Assemblyman Katcho Achadjian: All of San Luis Obispo County and north Santa Barbara County phone 916.319.2035 | district 805.549.3381
Assemblywoman Catharine Baker: Walnut Creek-Danville-San Ramon-Dublin-Pleasanton-Livermore phone 916.319-2016 | district 925.328.1515
Assemblywoman Ling Ling Chang: Chino Hills-Yorba Linda-Brea-La Habra-Walnut phone 916.319.2055 | district 714.529.5502

Assemblyman Rocky Chávez: Northern coastal San Diego County
phone 916.319.2076  | district 760.433.7601
Assemblyman David Hadley: south bay of Los Angeles phone 916.319.2066 | district 310.375-0691
Assemblyman Matthew Harper: coastal Orange County phone 916.319.2074 | district 714.668-2100
Assemblywoman Young Kim: Anaheim-Buena Park-Cypress-Fullerton-La Palma-Stanton phone 916.319.2065 | district 714.526.7272
Assemblyman Tom Lackey: Lancaster-Palmdale area phone 916.319.2036 | district 661.267.7636
Assemblyman Eric Linder: Corona-Eastvale-Jurupa Valley-Riverside
phone 916.319.2060 | district 951.371.6860
Assemblyman Brian Maienschein: Clairemont-KearnyMesa-TierraSanta-Poway-Rancho Santa Fe phone 916.319.2077 | district 858.675.0077
Assemblyman Devon Mathis: Tulare and Inyo counties phone 916.319.2026 | district 559.636.3440
Assemblyman Chad Mayes: Yucaipa-Banning-Hemet-Morongo Valley-Yucca Valley-Twentynine Palms-Palm Springs-La Quinta phone 916.319.2042 | district 760. 346.6342
Assemblyman Marc Steinorth: Rancho Cucamonga-Redlands-Loma Linda-Highland-San Bernardino phone 916.319.2040 | district 909.476.5023
Assemblyman Scott Wilk: Santa Clarita Valley and Simi Valley phone 916.319.2038 | district 661.286.1565
"It's important to stress what I didn't find … I did not prove that homosexuality is genetic, or find a genetic cause for being gay. I didn't show that gay men are 'born that way,' the most common mistake people make in interpreting my work. Nor did I locate a gay center in the brain."
Homosexual researcher Simon LeVay, on his search for the "gay gene," 1994 interview