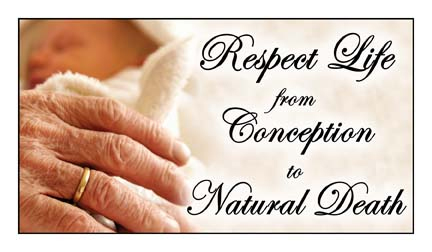 I knew this could happen. Because suicide legalization has never passed a house of the California Legislature or passed on the California ballot, and only passed the state Senate this year, I knew that SB 128, the suicide promotion bill allowing doctors to prescribe a lethal drug to a so-called "terminal" patient, was a seriously uncomfortable notion that could be stalled in the Assembly. And that's exactly what has happened, due to a preponderance of Latino Democrats who have a Catholic background with strong values against suicide.
Will this keep California from becoming the Suicide State that teaches young people that suicide is an answer? Yes, if Californians who care make phone calls to "hold" the reluctant Democrats on the committee and make them immovable (see phone numbers below).
When the Democrat author of SB 128 pulled the bill from the hearing roster on June 22, it was because the suicide bill didn't have 10 votes to pass in the 19-member committee. You saw how SB 128 was in trouble due to a) concerns and proposed amendments from several of the committee's Democrats, and b) public opposition — phone calls + expert lobbying at the Capitol + more people speaking out publicly. This is why SaveCalifornia.com has been working hard, both behind in the scenes and in public, as we've called on Californians to oppose this suicide promotion bill.
The San Francisco Chronicle reported: "Sources said six Democrats on the committee expressed reservations, five of whom are members of the Latino caucus. Assemblywoman Lorena Gonzalez, D-San Diego, confirmed she is among those who oppose the bill, citing personal reasons."
So this is a temporary victory and is definitely good news! The 5 Democrat Latinos on the Assembly Health Committee who wouldn't vote for suicide are: Roger Hernández of West Covina, Miguel Santiago of downtown Los Angeles, Freddie Rodriguez of Pomona, Susan Bonilla of Concord, and Lorena Gonzalez of San Diego. The other reluctant Democrat on the committee, who is not Latino, is likely either Adrin Nazarian of Van Nuys or Tony Thurmond of Oakland.
TAKE IMMEDIATE ACTION: Please continue spreading the word to others and calling the swing votes on the Assembly Health Committee, which could still vote on SB 128 by between now and July 14. Tell them "The proposed amendments still allow coercion when the lethal drug is swallowed, contains a mis-definition of the word 'terminal," and deceptively permits a falsified death certificate. Please vote no on SB 128."
"Sensitive, thinking Democrats":
1. Adrin Nazarian (916) 319-2046
2. Tony Thurmond (916) 319-2015
3. Autumn Burke (916) 319-2062
Latino Democrats:
1. Roger Hernández (916) 319-2048
2. Miguel Santiago (916) 319-2053
3. Jimmy Gomez (916) 319-2051
4. Freddie Rodriguez (916) 319-2052
5. Susan Bonilla (916) 319-2014
6. Lorena Gonzalez (916) 319-2080
Committee Republicans:
1. Brian Maienschein (916) 319-2077
2. Rocky Chávez (916) 319-2076
3. Tom Lackey (916) 319-2036
4. Marc Steinorth (916) 319-2040
5. Marie Waldron (916) 319-2075
6. Jim Patterson (916) 319-2023
"We cannot allow California to become a place where we respond to human suffering by simply making it easier for people to kill themselves. Helping someone die — even if that person is desperate and asks for the help — is still killing."
Catholic Archbishop José Gomez of Los Angeles, in his letter to Assembly Health Committee members