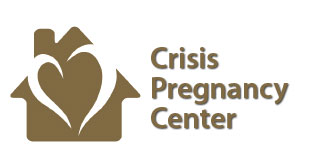 I've been on the phone this week talking to directors of pro-life crisis pregnancy centers (CPCs) about what's needed to overturn the unconstitutional and tyrannical new law (AB 775), requiring posted signs urging pregnant mothers to turn around, exit, and go get a tax-subsidized abortion.
It's illogical for anyone to compare "labeling" CPCs to how the government requires boxes at the grocery store to be labeled. Those laws require disclosure of what's inside the box. But AB 775 intolerantly requires disclosure of what's not inside the CPC, namely, that they won't kill babies.
At its core, forcing pro-abortion signs at pro-life centers is forcing them to say what they don't wish. It's compelled speech, a direct violation of the First Amendment to the U.S. Constitution, which reads in part, "Congress shall make no law…abridging the freedom of speech."
To win in federal court, probably going all the way to the U.S. Supreme Court, pro-life centers must not be outnumbered by pro-abortion parties and outgunned by pro-abortion attorneys.
I say this because I have seen a problem several times in court: where a certain pro-family legal group wants to be the ONLY lawsuit, leaving our side with only 1 attorney speaking in court, while the anti-family side has 3 or 4 attorneys who get to speak. Therefore, it's weak and foolish for CPCs to be represented by only 1 legal organization or to limit the number of lawsuits.
Instead, we need several lawsuits from several parties represented by several pro-life legal organizations. This way, the outcry against this bad law is bigger and louder, and more pro-life attorneys get to speak in court. Yes, we need to lobby judges to do the right thing!
SaveCalifornia.com is working to gather additional plaintiffs to join a federal lawsuit (with no work or risk required). If you or someone you know directs a pro-life crisis pregnancy center, please call us at 916-265-5650 to identify yourself and to express your interest.
And please consider supporting SaveCalifornia.com with your gift today. I need your help to stand publicly for Life and many other moral values.
For God has not given us a spirit of fear, but of power and of love and of a sound mind.
2 Timothy 1:7