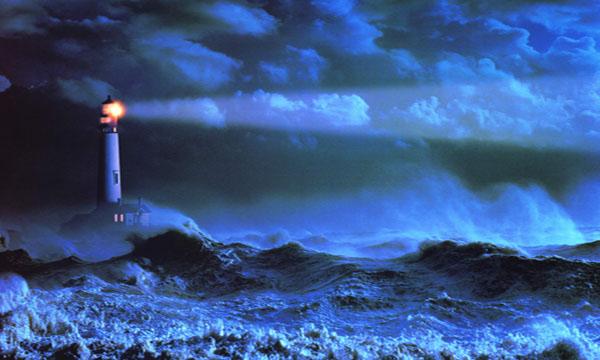 Today, far too many people "catch" sexually-transmitted infections, at younger ages, with devastating consequences.
And the sexual molestation of children, which has the potential to warp their gender identities, is pervasive due to the harmful influences of moral relativism, pornography/obscenity, and other negative factors.
Meanwhile, the scientific and moral ignorance of most Americans means they believe the lie that homosexuality, bisexuality, and transsexuality are biologically based (they're not) and that this behavior — or as some call it, "sexual orientation" — deserves "civil rights status" (it's doesn't).
As a result of this widespread ignorance, along with judicial tyrants who traitorously violate the written constitution, there is now open oppression of Christian values in America.
In the past few years, a growing number of Americans have been punished for upholding their God-given, constitutional religious freedom to their beliefs on sexual matters.
These pro-family bakers, florists, photographers, doctors, business owners, property owners, and parents have been victimized by the intolerant and tyrannical homosexual-bisexual-transsexual agenda which, through bullying, has superseded the the First Amendment and hijacked the U.S. Constitution.
Listen to this SaveCalifornia.com Minute explaining why homosexuality is not healthy, not natural, and not a "civil right."
Visit SaveCalifornia.com's "Not Born This Way" to see the evidence why homosexuality and transsexuality are unnatural, unhealthy, unbiblical, and tyrannical.
Read about Walt Heyer, who had his gender messed with as a child, who became a transsexual, then repented of his sins before Christ and left transsexuality behind, and now he ministers to those struggling with gender disorders.
"Even if the true prevalence of child sexual abuse is not known, most will agree that there will be 500,000 babies born in the US this year that will be sexually abused before they turn 18 if we do not prevent it," according to the Children Assessment Centre (CAC). The US Department of Health and Human Services' Children's Bureau report Child Maltreatment 2010 found that 16% of young people aged 14 to 17 had been sexually victimized in that year, and over the course of their lifetime, 28% of young people in the US, aged 14 to 17, had been sexually victimized. "Adult retrospective studies show that 1 in 4 women and 1 in 6 men were sexually abused before the age of 18. This means there are more than 42 million adult survivors of child sexual abuse in the US," said the CAC.
"Child sexual abuse: The top 5 countries with the highest rates," International Business Times, 2/12/14
Tags: Children, Randy Thomasson, SaveAmerica.com, SaveCalifornia.com