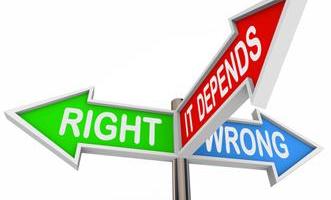 SaveCalifornia.com provides this solely for educational purposes
and does not support or oppose candidates for public office.
When voting, do you have a minimum moral standard? For me, that minimum pro-family standard is the candidate must vote against murderous abortion, against the harmful "LGBT" agenda, for parental rights, and for religious freedom. I call these God's non-negotiables.
But if your voting standard is "the lesser of two evils," you can eventually vote for just about anything, right? Because "it's all relative."
My joke for professing Christians about the non-biblical "lesser of two evils" standard is to have them imagine a scenario where there are only two candidates: The Democrat candidate is the devil — and the Republican candidate is the Beast from the Book of Revelation. Professing Christians with a certain view of the end times, who have a lesser-of-two-evils voting standard, will justify voting for the Beast, saying, "He'll give us three-and-a-half good years!" Listen to my SaveCalifornia.com Radio Minute on this
Now, all jokes aside, here's something very important to think about this election: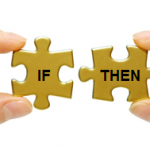 If you support the sanctity of human life or oppose the unnatural, unhealthy, unbiblical, tyrannical homosexual-bisexual-transsexual agenda, ask yourself — will you support or oppose Republican candidates who oppose God's non-negotiable values?
Joining nearly all the Democrats in the California State Legislature, 16 Republican legislators voted in 2015 to "celebrate" "Lesbian, Gay, Bisexual, and Transgender Pride Month":
State Senator Anthony Cannella: Modesto-Merced-Fresno area stretching to Salinas and 101 strip on coast
State Senator Jeff Stone: Riverside County
Assemblyman Katcho Achadjian: All of San Luis Obispo County and north Santa Barbara County
Assemblywoman Catharine Baker: Walnut Creek-Danville-San Ramon-Dublin-Pleasanton-Livermore
Assemblywoman Ling Ling Chang: Chino Hills-Yorba Linda-Brea-La Habra-Walnut
Assemblyman Rocky Chávez: Northern coastal San Diego County
Assemblyman David Hadley: Los Angeles beach cities and south bay area
Assemblyman Matthew Harper: Coastal Orange County (Huntington Beach, Costa Mesa, Newport Beach, Irvine, Laguna Beach, Laguna Woods)
Assemblywoman Young Kim: Anaheim-Buena Park-Cypress-Fullerton-La Palma-Stanton
Assemblyman Tom Lackey: Lancaster-Palmdale area
Assemblyman Eric Linder: Corona-Eastvale-Jurupa Valley-Riverside
Assemblyman Brian Maienschein: Clairemont-Kearny Mesa-TierraSanta-Poway-Rancho Santa Fe
Assemblyman Devon Mathis: Tulare and Inyo counties
Assemblyman Chad Mayes: Yucaipa-Banning-Hemet-Morongo Valley-Yucca Valley-Twentynine Palms-Palm Springs-La Quinta
Assemblyman Marc Steinorth: Rancho Cucamonga-Redlands-Loma Linda-Highland-San Bernardino
Assemblyman Scott Wilk: Santa Clarita Valley and Simi Valley
Also last year, 3 Assembly Republicans — Catharine Baker of Contra Costa County, David Hadley of the Los Angeles beach cities area, and Brian Maienschein of north San Diego and San Diego County — voted YES to make California a Suicide State via "physician-assisted suicide."
See the harm | See the vote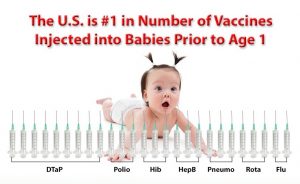 And who could forget last year's vote to strip away parental rights and religious objections to controversial childhood vaccines that are a historically-high number of shots? Voting YES were 2 Assembly Republicans — Catherine Baker of Contra Costa County and Young Kim of Orange County — and 2 Senate Republicans Jeff Stone of Riverside County and Andy Vidak of Fresno, Kern, Kings and Tulare counties. See the harm | See the vote

And then this year, 4 Assembly Republicans voted YES to tear down "men," "women," "boys" and "girls" signs and symbols from single-user restrooms statewide. They were Catherine Baker of Contra Costa County, Ling Ling Chang of Los Angeles County, Young Kim of Orange County, and Brian Maienschein of San Diego County. See the harm | See the vote
Please consider your own moral values. Will you vote for any California candidate — Democrat, Republican, or other — even if they attack your values? Something to think about as you prepare to vote June 7.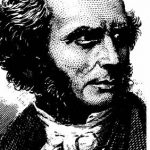 [T]he time has come that Christians must vote for honest men and take consistent ground in politics or the Lord will curse them. . . . Christians have been exceedingly guilty in this matter. But the time has come when they must act differently. . . . Christians seem to act as if they thought God did not see what they do in politics. But I tell you He does see it – and He will bless or curse this nation according to the course they [Christians] take [in politics]. The great American evangelist Charles Finney (1792-1875)