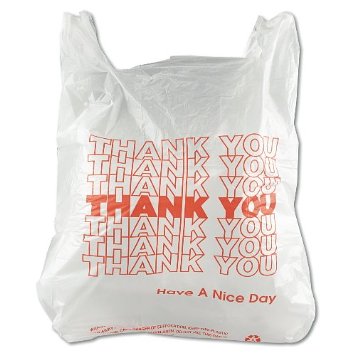 It's frustrating that Proposition 67 has passed to forbid you and your family from receiving plastic carry-out bags at most California stores.
This bad idea was originally passed in 2014 by Democrat state legislators (see their votes) and signed by Gov. Jerry Brown, but then the People placed it on the ballot via the referendum process. Sadly, on November 8, 2016, there were more "yes" votes to keep the law rather than "no" votes to get rid of it.
Implementation is immediate, so you can expect these familiar plastic bags to soon disappear, and also expect to be charged 10 cents per bag (paper or other type) by stores.
In the interests of California families, here is SaveCalifornia.com's advice on your right to use your own plastic and paper bags when you shop:
PROBLEM: Foolish California voters didn't understand that plastic bags from grocery stores aren't environmental hazards but are helpful, sanitary tools for most families. So, in their ignorance, they voted YES on Prop. 67. (See why we wanted it defeated.)
The State admits that Prop. 67's passage means many Californians will be bag-less at "most grocery stores, convenience stores, large pharmacies, and liquor stores," which "would be prohibited from providing single–use plastic carryout bags," and that "stores generally would be required to charge at least 10 cents for any other carryout bag [mostly likely a paper bag or a reusable plastic bag] provided to customers at checkout."
SOLUTION: You can buy plastic carry-out bags to use at home and stores — it's still your right! Just purchase affordable bags online and take into stores when you shop (you may have to self-bag):
Amazon (several sizes and choices)
Ebay: 1000 11.5×22 bags for $25
Again, when you shop for groceries, you can bring in your own saved paper or plastic bags. But to avoid the potential of harmful bacteria, each time, hand- or machine-wash any plastic reusable bags that you use for meat — read why)
Here's where you can buy your own large paper bags: Amazon | Ebay | Jet
Remember, freedom is not free. Proclaim your grocery bag freedom today!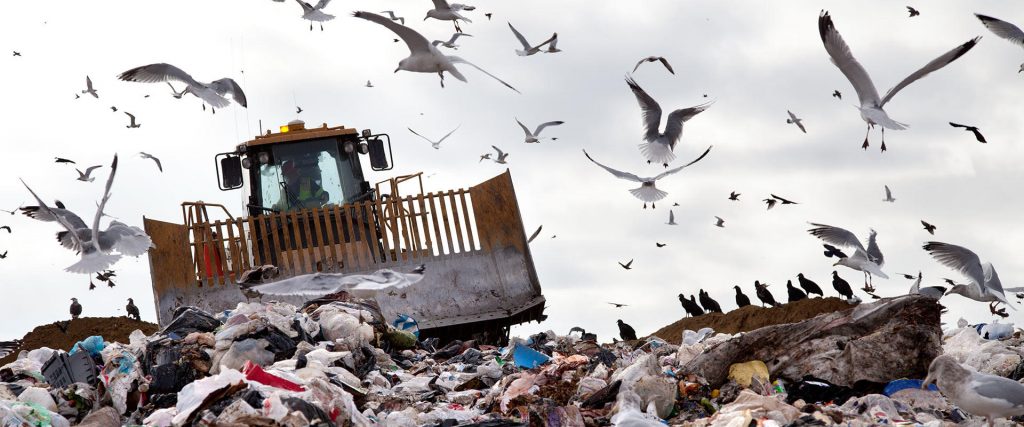 Myth #2: Plastic bags are the largest component of landfills. Fact: The item most frequently encountered in landfills is paper—on average, it accounts for more than 40% of a landfill's contents. Newspapers alone take up as much as 13% of landfill space.
Myth #3: Plastic grocery bags take 1,000 years to decompose in landfills. Fact: Virtually nothing – not paper, food, plastic or even compostable or bio degradable products – decomposes in today's landfills, which are actually designed to be as stable and dry as possible. Research by William Rathje, who runs the Garbage Project, has shown that, when excavated from a landfill, newspapers from the 1960s can be intact and readable. Debunking the top 10 myths about plastic grocery bags