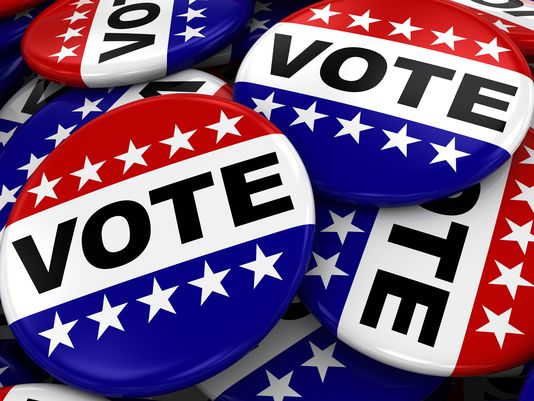 SaveCalifornia.com provides this solely for educational purposes
and does not support or oppose candidates for public office.
If you're like me, you feel frustrated, angry, and perhaps even sometimes depressed about the torrent of unconstitutional, anti-family, and freedom-robbing bills of the Democrat politicians who control the California State Legislature.
That's why I'm looking forward to this November. Do you know you can elect a governor who'll veto all the bad bills? And did you know you can volunteer locally to "replace faces" in Sacramento and Washington, DC?
Most of all, do you realize that you can actually supersede and substitute for the California State Legislature? You see, with the People's power of the Initiative, when you help pass good ballot propositions, you, as part of the People, ARE the Legislature!
Join me in anticipating these good initiatives on California's November ballot:
1. Repeal the unnecessary and corrupt gas tax hike and DMV fee hikes of the Democrats and Jerry Brown. This state constitutional amendment is expected to qualify soon for the November 6 ballot.
2. Allow homeowners 55 and older to buy a different primary residence without triggering higher property taxes. This has already qualified for the ballot.
3. Provide the strongest two-thirds-vote protection ever in California against higher taxes and fees by both state and local governments. This taxpayer protection initiative is expected to qualify soon.
4. Roll back much of the Democrat politicians' agenda of "early release" of violent offenders by limiting parole and expanding the list of disqualifying offenses, and allowing more thefts to be charged as felonies. This get-tough-on-crime initiative is expected to qualify.
5. A powerful symbolic vote (non-effective unless Congress approves) to rebuke the existing "rulers" of California state government — by dividing California into 3 new states that have the power to make their own laws and ignore all the bad laws of the Democrat-controlled California State Legislature from the last several decades. The "3 Californias" proposition has already qualified for the November ballot.
In light of these ballot measures alone, pro-family citizens in their neighborhoods, and pastors in their congregations, have some great reasons to register people to vote!
"I hold it that a little rebellion now and then is a good thing,
and as necessary in the political world as storms in the physical."
U.S. Founding Father Thomas Jefferson in 1787