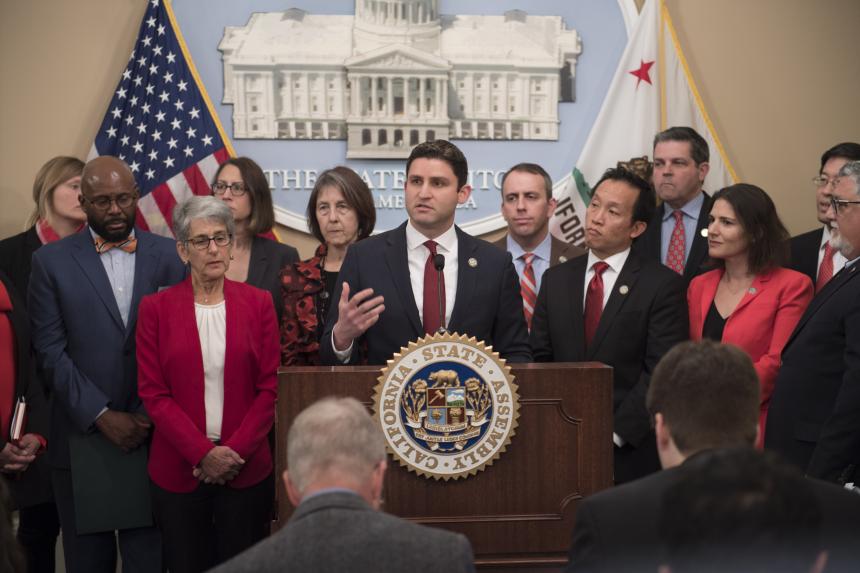 May 9, 2019 update: 58 Democrats power AB 624 through State Assembly to mandate an abortionist's phone number on student ID cards. See our statement and who voted for it

As expected, the Democrat author of AB 624, requiring an abortionist's phone number on student ID cards, has exempted "nonsectarian" (religious) colleges, universities, and seminaries. This latest amendment by Assemblyman Jesse Gabriel in the Assembly Higher Education Committee follows the Education Committee's exemption of all private schools, grades 7 through 12.
While these two amendments are a relief to parents of students at church-affiliated schools, realize what's happening. The pro-abortion Democrat state legislators (and every single Democrat committee member has voted yes for this awful bill) are forcing pro-abortion ads on the student ID cards of millions of children and young adults in California.
AB 624 still forces the advertising of abortion ("student identification cards shall have printed on either side…A sexual or reproductive health hotline") behind the backs of parents, teachers, and school administrators:
At all California government-run, "public" junior high and high schools
At all California community colleges, CSU campuses, UC campuses, adult schools, technical colleges, and other post-secondary training schools, and all private colleges and universities that are "nonsectarian" (non-religious)
So don't thank the Democrat author or the other Democrat legislators who support AB 624 for exempting religious students from their radical pro-abortion bill. I fully expect the pro-abortion Democrat state legislators to "add" back religious students in future years.
In the meantime, millions of California girls, ages 12 through young 20's, will be indoctrinated that, in a crisis pregnancy, they should call an abortionist, who will kill their child and damage their hearts for life. Where's the adoption hotline? Are the anti-life Democrats against any "unwanted" child living?

Urge your California state legislators to urge "no" on AB 624