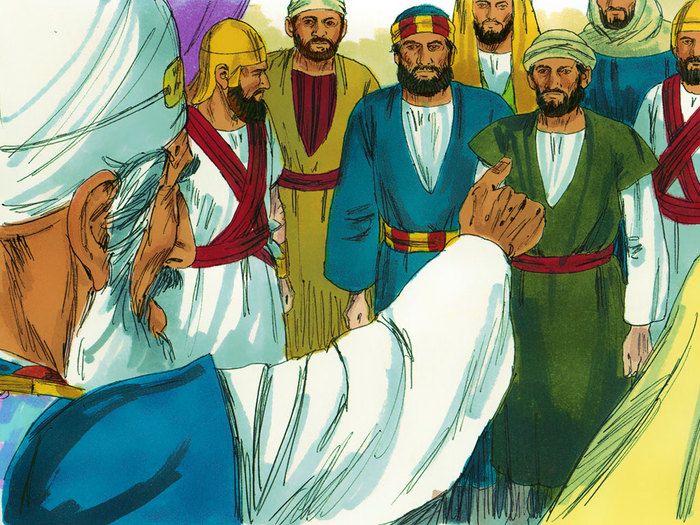 VIDEO: Steve Deace brings together the data (as of August 4) to expose lockdown lies

I want to publicly commend the California pastors who have reopened for in-person congregational meetings. In addition to acknowledging virus science and history, which informs them that the COVID-19 scare and unprecedented lockdown have been grossly overblown for evil purposes, these pastors have not forgotten or "justified away" their Biblical commands to preach, assemble, and fellowship. And they haven't forgotten or disregarded their First Amendment guarantee of "free exercise…of religion."
Every pastor who has reopened despite warnings or threats is showing his loyalty to King Jesus. This is not a comprehensive list, but prominent pastors taking this Biblical stand include:
Rob McCoy of Godspeak Calvary Chapel in Newbury Park (Ventura County)
Jack Hibbs of Calvary Chapel in Chino Hills (San Bernardino County)
Tim Thompson of 412 Church in Murrieta (Riverside County)
John MacArthur of Grace Community Church in Sun Valley (Los Angeles County)
Greg Farrington of Destiny Christian Church in Rocklin (Placer County)
Jon Duncan of Cross Culture Christian Center in Lodi (San Joaquin County)
Jim Franklin of Cornerstone Church in Fresno
What's more, there are 3,000 other California pastors who previously committed to reopen earlier this year, in defiance of Gavin Newsom.
Who are these pastors? Their resistance to tyranny shows they're men who are loyal to the New Testament, who know the guarantee of the First Amendment, and who recognize the threat of dying from COVID-19 is less than the seasonal flu. So it's Christian for them to reopen — and stay open — for church fellowship and corporate worship of the Risen Lord Jesus Christ. They are your role models for obeying God despite pain or loss.
No threat of a politician or judge will stop them. Neither will they submit to the unscientific, unconstitutional bullying of a public health officer. For the Word of God and the written U.S. Constitution are above these tyrants. Making this all the easier is few police are motivated to hassle pastors beyond mere warnings, if even that.
This current test of pastors is so important. For if a pastor avoids conflict and doesn't study facts, isn't this tantamount to avoiding pain (loving pleasure) and being a people-pleaser? Quite frankly, unless Biblical pastors get some hair on their chests now, in the face of verbal opposition and this mild oppression, how easy will it be for them — and their congregations — to, in the future, cave to even more government persecution, more infringement of constitutional liberties, and eventually, avoiding martyrdom by doing the will of the Antichrist?
Now is a time for testing — and training — of those who are true worshipers, who worship God in spirit and truth.
"I am the good shepherd. The good shepherd gives His life for the sheep. But a hireling, he who is not the shepherd, one who does not own the sheep, sees the wolf coming and leaves the sheep and flees; and the wolf catches the sheep and scatters them. The hireling flees because he is a hireling and does not care about the sheep." Jesus Christ in John 10:11-13
In this you greatly rejoice, though now for a little while, if need be, you have been grieved by various trials, that the genuineness of your faith, being much more precious than gold that perishes, though it is tested by fire, may be found to praise, honor, and glory at the revelation of Jesus Christ, whom having not seen you love. Though now you do not see Him, yet believing, you rejoice with joy inexpressible and full of glory, receiving the end of your faith — the salvation of your souls. 1 Peter 1:6-9
"And to the angel of the church in Smyrna write, 'These things says the First and the Last, who was dead, and came to life: "I know your works, tribulation, and poverty (but you are rich); and I know the blasphemy of those who say they are Jews and are not, but are a synagogue of Satan. Do not fear any of those things which you are about to suffer. Indeed, the devil is about to throw some of you into prison, that you may be tested, and you will have tribulation ten days. Be faithful until death, and I will give you the crown of life. He who has an ear, let him hear what the Spirit says to the churches. He who overcomes shall not be hurt by the second death."'
Revelation (of Jesus Christ) 2:8-11