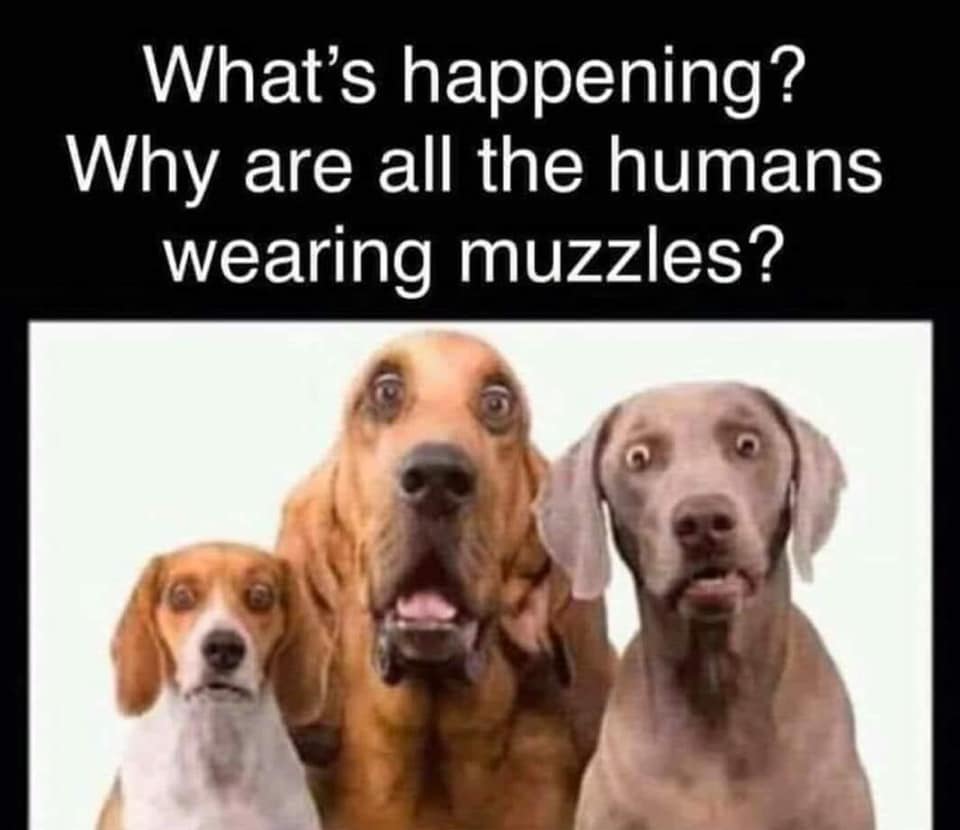 You keep hearing from the "authorities" that they're following the "science" and the "data." But are they?
Then why continue with any lockdowns at all? As California's honest Covid expert, Dr. Scott Atlas, explains:

Even after almost a year, the pandemic still paralyzes our country. Despite all efforts, there has been an undeniable failure to stop cases from rapidly escalating and preventing hospitalizations and death. Here's the reality — almost all states and major cities, with a handful of exceptions, have implemented severe restrictions for many months, including closures of businesses and in-person school, mobility restrictions and curfews, quarantines, limits on group gatherings, and mask mandates dating back to at least the summer. These measures did not significantly change the typical pattern or damage from the SARS2 virus. President Biden openly admitted as much in his speech to the nation on Jan. 22, when he said "there is nothing we can do to change the trajectory of the pandemic in the next several months." Instead of rethinking the results of implemented policies, many want to blame those who opposed lockdowns and mandates for the failure of the very lockdowns and mandates that were widely implemented. 

And why trust in masks when they don't "protect" you? Follow the science with Dr. Paul Alexander:

The question on whether to wear a face mask or not during the Covid-19 pandemic remains emotional and contentious. Why? This question about the utility of face coverings (which has taken on a talisman-like life) is now overwrought with steep politicization regardless of political affiliation (e.g. republican or liberal/democrat). 

Importantly, the evidence just is and was not there to support mask use for asymptomatic people to stop viral spread during a pandemic. While the evidence may seem conflicted, the evidence (including the peer-reviewed evidence) actually does not support its use and leans heavily toward masks having no significant impact in stopping spread of the Covid virus. 

In fact, it is not unreasonable at this time to conclude that surgical and cloth masks, used as they currently are, have absolutely no impact on controlling the transmission of Covid-19 virus, and current evidence implies that face masks can be actually harmful. All this to say and as so comprehensively documented by Dr. Roger W. Koops in a recent American Institute of Economic Research (AIER) publication, there is no clear scientific evidence that masks (surgical or cloth) work to mitigate risk to the wearer or to those coming into contact with the wearer, as they are currently worn in everyday life and specifically as we refer to Covid-19.

In 2020, SaveCalifornia.com honored the "science" and "data," including that from October 2020 demonstrating face masks didn't work and should not be mandated. But those who consume Big Media lies never learned this fact, so they're ignorantly covering their faces every day.

And why keep school classrooms closed? The science and data prove hardly any children are threatened by Covid, and commonly have no symptoms, and rarely spread it to adults.

Infected children carry an extremely low viral load, have a 99.997% survivability rate, and don't easily spread Covid. In early November, a very large study in Great Britain found no school should have ever been closed.

California researcher Victor Davis Hanson knew in July 2020 that all school classrooms should be fully reopened without Covid restrictions, something the regular media ignored.
During the presidential campaign, Hanson said: "[Biden is saying] 'I reject the scientific consensus of child psychologists, sociologists and education experts who all unanimously want kids to go back to school and I reject the science that says that children are neither likely to be infected nor to spread the infection,' … The science is clear. The science says kids can go back without a lot of threat and people who are in the education professions, they can stay home and do things by tele-learning," he said. "What Joe Biden is talking about is a political — not a scientific or rational statement."

Yet the CDC is substituting biased teacher-union agendas for the hard science:
CDC admits it catered to teachers unions with political school reopening guidelines
Centers for Disease Control and Prevention Director Rochelle Walensky publicly admitted that the agency's new school reopening guidelines were informed by the opinions of anti-in-person-learning teachers unions.

ACTION: Follow the science: Fully reopen your small business, your church building, and every school classroom. And consider not wearing a mask, because they don't protect you, hurt your immune system, and teach children what's abnormal and unnecessary is somehow "normal" and "necessary."