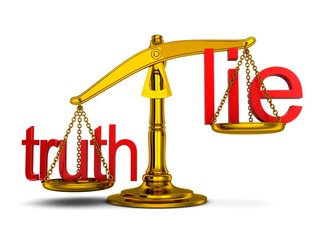 For more than a year now, you've been told to obey your "public health authorities," as though the written federal and state constitutions don't exist, and your elected representatives don't either.
Yet now evidence has been collected, conclusively demonstrating how the Centers for Disease Control and Prevention (CDC), the ultimate "health authority" in the United States, has lied to you. To help you resist the CDC's bondage, SaveCalifornia.com has researched the CDC's four biggest whoppers:

1. "The never-before-done lockdown was needed and merited." (Nope, not true: Full lockdowns do NOT reduce coronavirus mortality rate: Study; Even a military-enforced quarantine can't stop the virus, study reveals; Michigan Gov. Gretchen Whitmer acknowledges her tyrannical lockdowns haven't stopped COVID from 'raging back')

2. "Masks for the general public protect against Covid transmission." (Nope, not true: Masking: A careful review of the evidence; Another bungled CDC study on restaurants and masks; Facemasks in the COVID-19 era: A health hypothesis)

3. "The various 'Covid vaccines' (experimental biological agents not fully approved by the FDA) are safe." (Nope, not true: French drug assessment center demands removal of all four widely used COVID vaccines; CDC: 3,848 dead 118,902 injured following experimental COVID injections; 8,430 dead 354,177 injuries: European database of adverse drug reactions for COVID-19 "vaccines"; U.K.: 1,047 deaths 725,079 COVID-19 vaccine injuries; Dr Simone Gold – The truth about the CV19 vaccine

4. "Hydroxychloroquine is unsafe and ineffective." (Nope, not true: Massive international study shows countries with early HCQ use had 79% lower mortality rate; Lancet formally retracts fake hydroxychloroquine study used by media to attack Trump; Why is the media suppressing information about hydroxychloroquine's effectiveness against COVID?; Look what's curing COVID-19; California doctor successfully cures 1,700 patients using hydroxychloroquine)

Please use these facts to empower yourself and others to live free again. Help your family, friends, and those in your circle of influence to reject the unscientific "Covid" tyranny.

And Californians, realize that even by the Democrat politicians' own metrics — focusing on infections, not deaths — Covid isn't spreading much. "Cases" and "test positivity" are as low (or lower) as a year ago.
Public trust in the Centers for Disease Control & Prevention (CDC) fell during the first half of the coronavirus pandemic.
Dwindling Trust in CDC Threatens Public Health Messaging Campaign