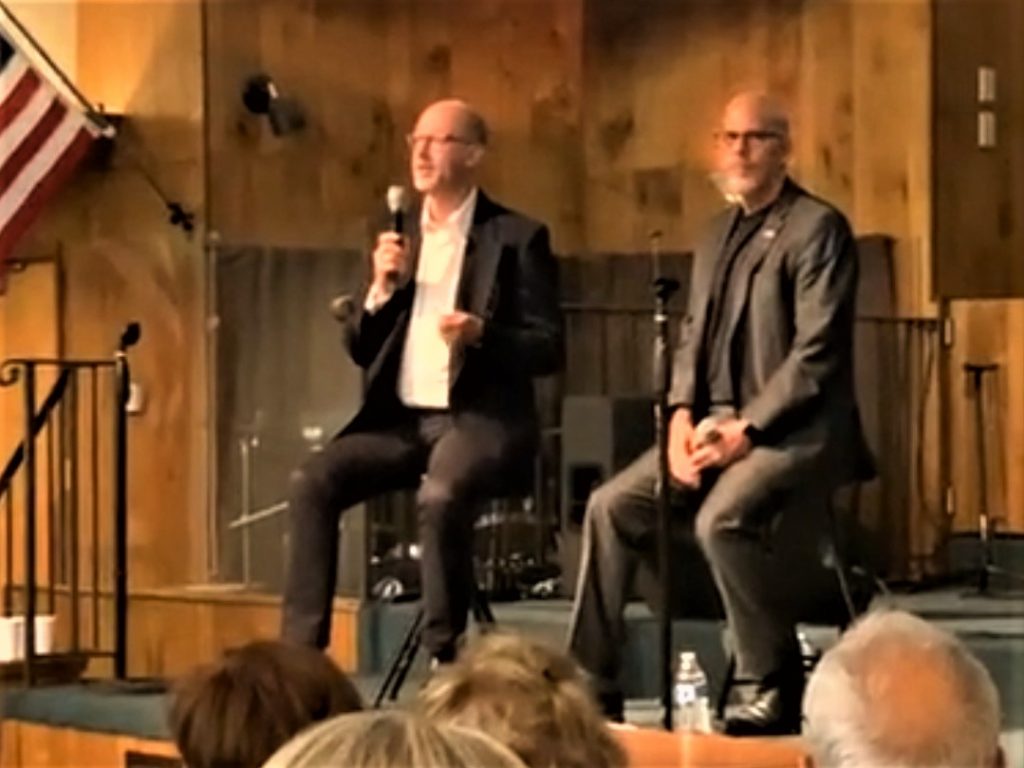 Here's a vitally-important video you've just got to see. Two Southern California M.D.'s who love truth and love people on June 4 presented the facts and evidence that Big Media ignores about the dangers of the experimental biological agents that are misnamed "Covid vaccines." These principled doctors have really studied up and fought hard for all of our sakes since this scamdemic began.
Here's most of the video (scroll to the start to watch) and here's the 5-minute conclusion (to view these, you must be logged into an Instagram account)
As you know, one of the top controversies of the dangerous "Covid vaccines" (which have caused thousands of deaths and millions of injuries) is whether children should get "the jab." In California, the Liberal Left (county "public health officers" plus anti-family teacher unions) are actively coercing schoolchildren as young as 12 years old to "consent" to "the jab" without their parents' permission. This is why loving fathers and mothers must rescue their children now by exiting the awful government-controlled school system.

At Orange County's "Covid 19 Information Night," Dr. Jeffrey Barke said, "It doesn't make sense, from scientific standpoint, to vaccinate a child against a disease that they have very little risk against. The risk of the vaccine for a child is greater than any benefit that could come against this virus — so there's just simply no reason."
Please share this blog with your friends so they can protect themselves and their children!
"I started to see people hitting a point where they they weren't just afraid — they actually believed some of the lies that they were being told. They believed that, for example, it's impossible, it's just unheard of, it's incredibly dangerous, to have children at school; that all people are equally at risk of dying of coronavirus — no matter what their age, no matter what their health status; that you have to stay indoors in order to be safe; that you can't go to work. All of these proclamations that were being spoken of — people started to believe in as being factually true — evidence-based — which none of them are."
Dr. Mark McDonald on "Dose of Dr. Drew," January 6, 2021 (at 11:52)