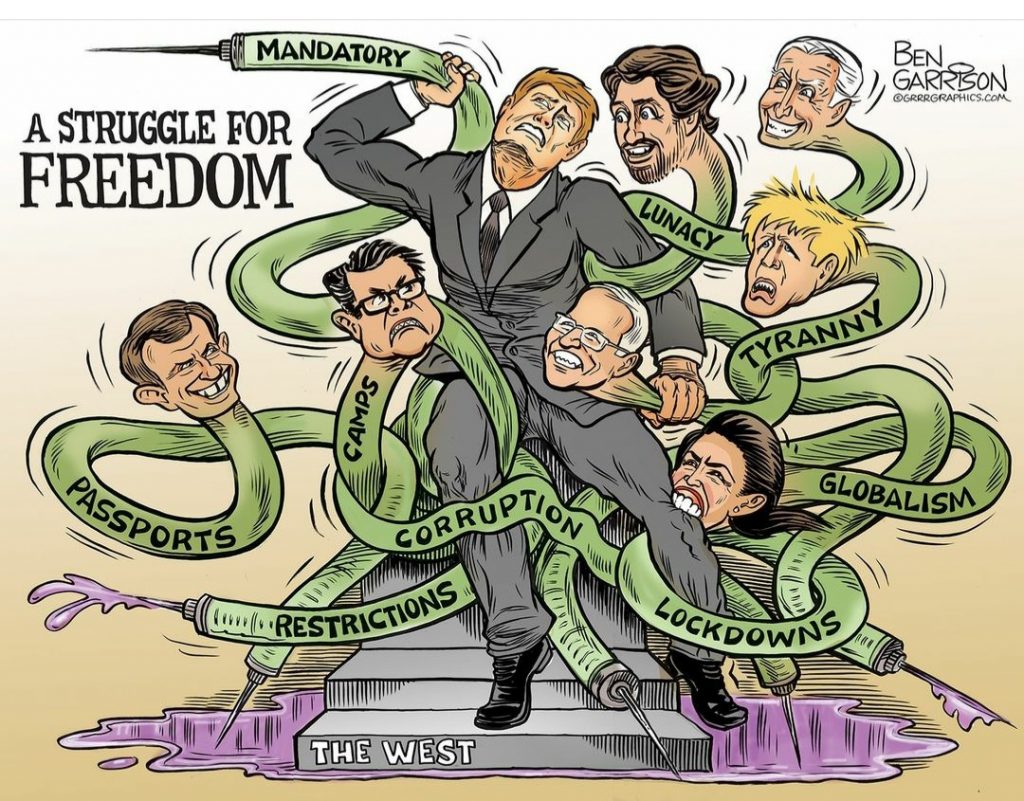 The January 13 rulings on "Covid vaccine mandates" by the Supreme Court of the United States (SCOTUS) won't directly help Californians, but might indirectly provide some relief.
There's no direct relief, since the high court's 6-3 ruling only blocked the federal OSHA "mandate" of "the jab or your job," which had threatened, nationwide, some 10 million employees of companies with 100 or more employees.

Because this ruling only told Biden & Co. what it can't do — not what any state or local government can't do — the unscientific, unconstitutional tyranny of Democrat Governor Gavin Newsom will continue unabated, for now, oppressing California government employees, health care workers, schoolteachers, and threatening schoolchildren too.

However, the decision against Biden & Co.'s OSHA "jab or job" mandate could indirectly provide relief for some Californians who work for large companies, and by example, mid-sized and small businesses.

Because business owners and managers can decide to "go with" SCOTUS as their higher standard (above Biden & Co., above Dr. Fauci, above the CDC). Since there is currently no "jab or job" mandate from Newsom & Co. upon private businesses, with the exception of health care workers, SCOTUS striking down Biden's OSHA mandate might "free up" large businesses in California, or those with a California presence, to avoid becoming their own employees' "vaccine police." It's time to stand for truth — no pro-science, pro-health, pro-people business will impose a "Covid vaccine mandate"!

Now, to protect conscientious Californians from Newsom & Co.'s anti-people, injurious "mandates" of "the jab or your job," we desperately need SCOTUS to rule in favor of medical freedom, or religious freedom, or both.

Fortunately, there are several religious exemption cases streaming toward the U.S. Supreme Court. One of them, from Maine, directly petitioned the court this week with the help of our friends at Liberty Counsel.

If and when SCOTUS takes and hears one or more of these cases, and if the court majority rules states must offer religious exemptions to vaccines, or that religious exemptions to vaccines are a right of every American adult, this would supersede, defeat, and overcome every state, city, county, school district, or corporate denial of religious-right declarations of employees and contractors. Such a heroic, constitutional ruling would also run interference against "vaccine passports," because religious exemptions would have to be permitted everywhere.

And SCOTUS would be "supreme" over California's Democrat rulers, just like its 2020 ruling affirming the First Amendment right of religious congregations to meet in person.
"I have come as a light into the world, that whoever believes in Me should not abide in darkness."
Jesus Christ, the Savior of the world and God in the flesh, in John 12:46