May 29, 2022 update: The blatantly anti-family bill, SB 866, which would lower the age of "consent" to age 12 for any and all vaccines, pushing parents completely out of the picture, is scheduled for a Wednesday, June 1 8:30am hearing. Please call the members of the Assembly Judiciary Committee to urge them to "Oppose the anti-parent bill, SB 866." And if you're within driving distance of Sacramento, please try to attend and speak at the hearing in Room 447 of the State Capitol Building. Thank you!
Good news — SB 866, eliminating parental rights and informed consent for teen and pre-teen "shots" — has been severely wounded on the Senate floor.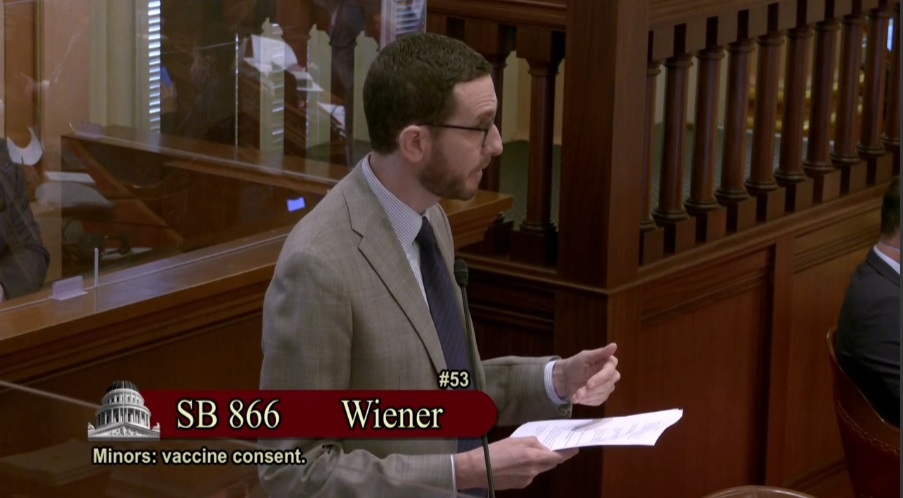 Like its May 5 emergency committee hearing, SB 866 was hurried to a May 12 Senate floor vote because your Democrat rulers know their medical tyranny agenda is in trouble.
After 4 Democrat senators stood and spoke lies, and 4 Republican senators stood and spoke truth, the vote was taken. And it was so close, it was nearly historic!
Remember, the California State Senate has 40 members, so a majority vote to pass bills requires 21 votes. Achieving this is usually easy for the New Communist Democrats, who hold 31 seats, while Republicans hold only nine seats.
However, since parental rights is a "swing issue," and since Covid has burned itself out, and because of the mini-flood of opposition phone calls to the deciding votes, and because this is an election year, the first vote was 20 yes, 7 no, and 12 abstentions. The bill was failing by one vote! But then the announcement came: "Call the absent members"; a minute later, an arm was twisted, and Democrat Monique Limón of Santa Barbara switched from abstaining to voting yes to supply the 21st vote to pass this "dog of a bill."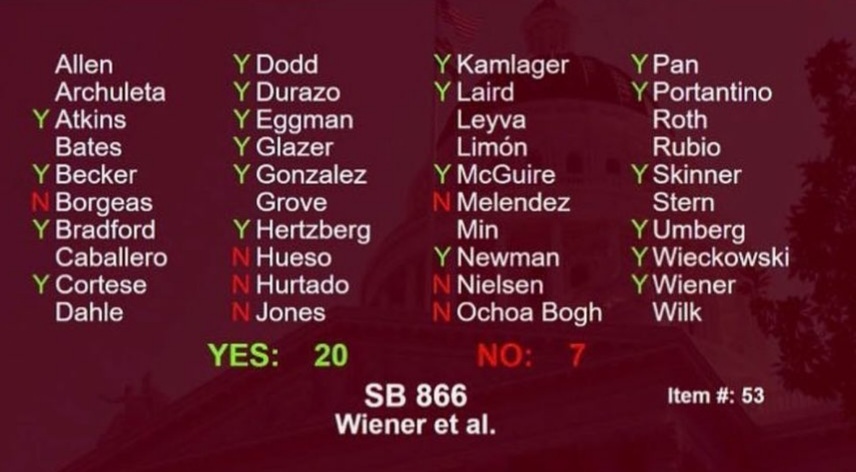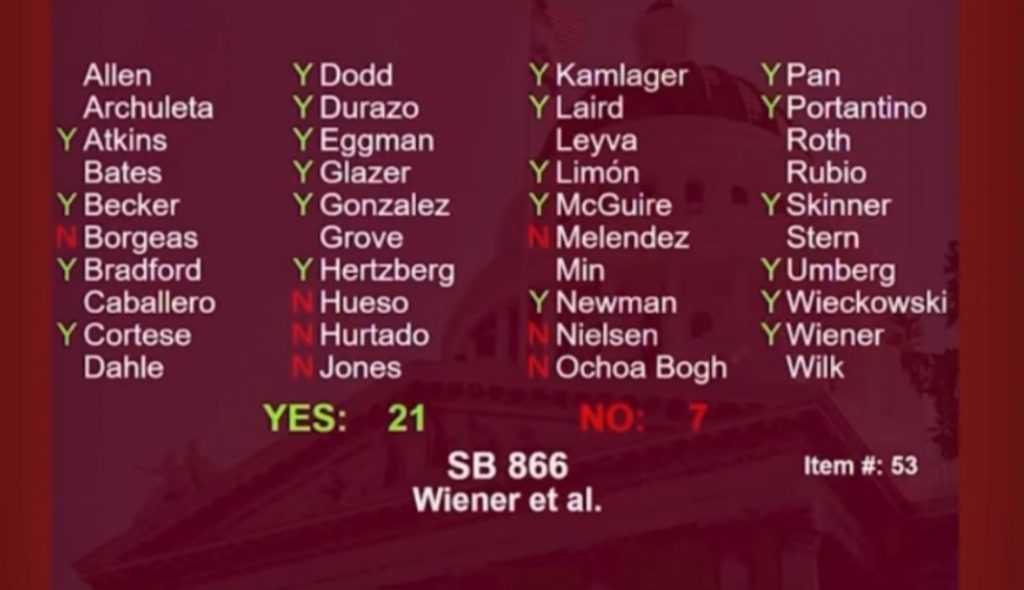 Now, winning by 1 vote only to lose by 1 vote is still good news — because so many Senate Democrats abstaining on SB 866 means even more Assembly Democrats won't touch this anti-parent bill.

This fact — plus excellent speaking on the floor by pro-family Republicans Jim Nielsen, Andreas Borgeas, Melissa Melendez, and Rosilicie Ochoa Bogh — means SB 866 is in deep trouble on the State Assembly floor (where it will likely arrive this summer).

Thank you to everyone who participated in our Senate floor alert. Now please call the Assembly floor to oppose medical tyranny and infanticide bills. Fighting these three Assembly bills now will give us a better chance to defeat SB 866 this summer.

"I didn't change. The Democratic Party slid to the Left from right under me."
Famous pro-life, pro-constitutional American actor Charlton Heston (1923-2008)