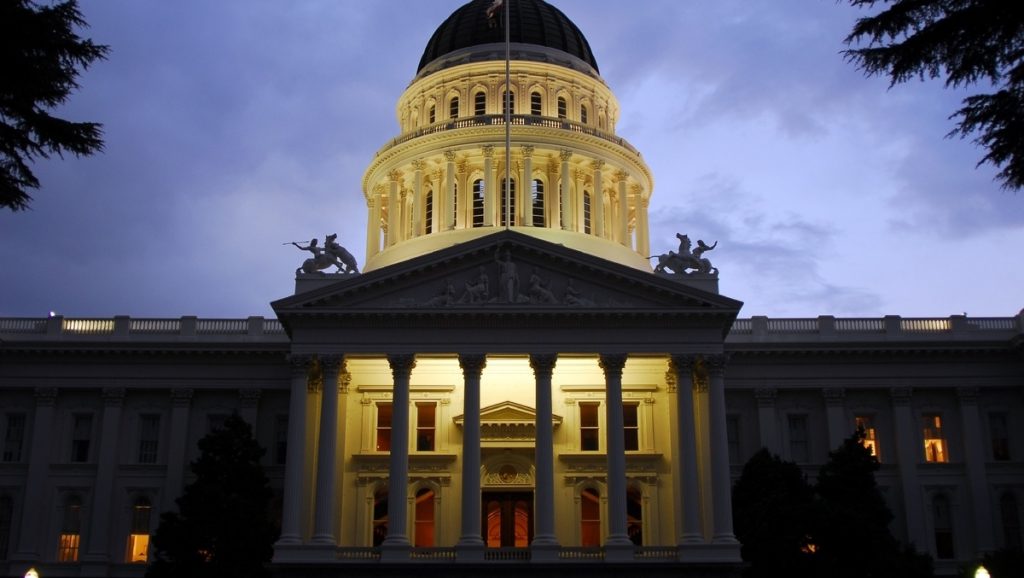 September 30, 2022 UPDATE: Newsom is done signing many bad bills, including the bills to continue Covid tyranny (AB 1797, AB 2098, SB 1479). If this man's not stopped, we need to try to stop several unconstitutional bills with federal lawsuits (AB 1797, AB 2098, AB 587, AB 2223, SB 107).
September 28, 2022 UPDATE: Because of their huge price tags, Democrat Governor Gavin Newsom has vetoed AB 1940 (anti-parent school-based clinics) and SB 70 (mandatory kindergarten). Please keep calling and emailing against the Covid tyranny bills AB 2098 and SB 1479!
September 23, 2022 UPDATE: Based on Newsom's string of "fiscally prudent" veto messages, we've added AB 1940 to the other four anti-family bills we believe can be vetoed by this tyrannical, unconstitutional, left-wing Democrat governor. Because AB 1940, which SaveCalifornia.com fought against this summer, would spend tens of millions of taxpayer dollars annually on "school-based clinics," pushing all types of garbage upon children behind parents' backs.
It's a dire sitution, so fight where you can win!
Even though Gavin Newsom idolizes abortion, "LGBTQIA+," and environmental wackoism, of the hundreds of bad Democrat bills on his desk, there are 5 really bad ones he could veto, with your help:
AB 1940 funding anti-parent "school-based clinics" VETOED Sept. 27
AB 1797 creating a statewide vaccine registry SIGNED Sept. 27
AB 2098 punishing the free speech of doctors who correctly analyzed Covid SIGNED Sept. 30
SB 1479 requiring a "Covid testing plan" at all K-12 government schools SIGNED Sept. 29
SB 70 eliminating parental choice on kindergarten VETOED Sept. 25
There's momentum brewing against AB 2098, the unconstitutional, punish-good-doctors bill — even the San Francisco Chronicle reports public opposition. And there's a reasonable fight over SB 70's mandatory kindergarten. So please take quick action now!
Urge vetoes of these bad bills: Phone 916-445-2841 (M-F 9a-5p) | Webform (send one message for each veto request). For most of the bills passed by Wednesday (the last day of the legislative session), Newsom has until September 30 to sign or veto. See details of these vetoable bills at the SaveCalifornia.com Legislation Center.
See then that you walk circumspectly, not as fools but as wise, redeeming the time, wbecause the days are evil.
The Bible, Ephesians 5:15-16