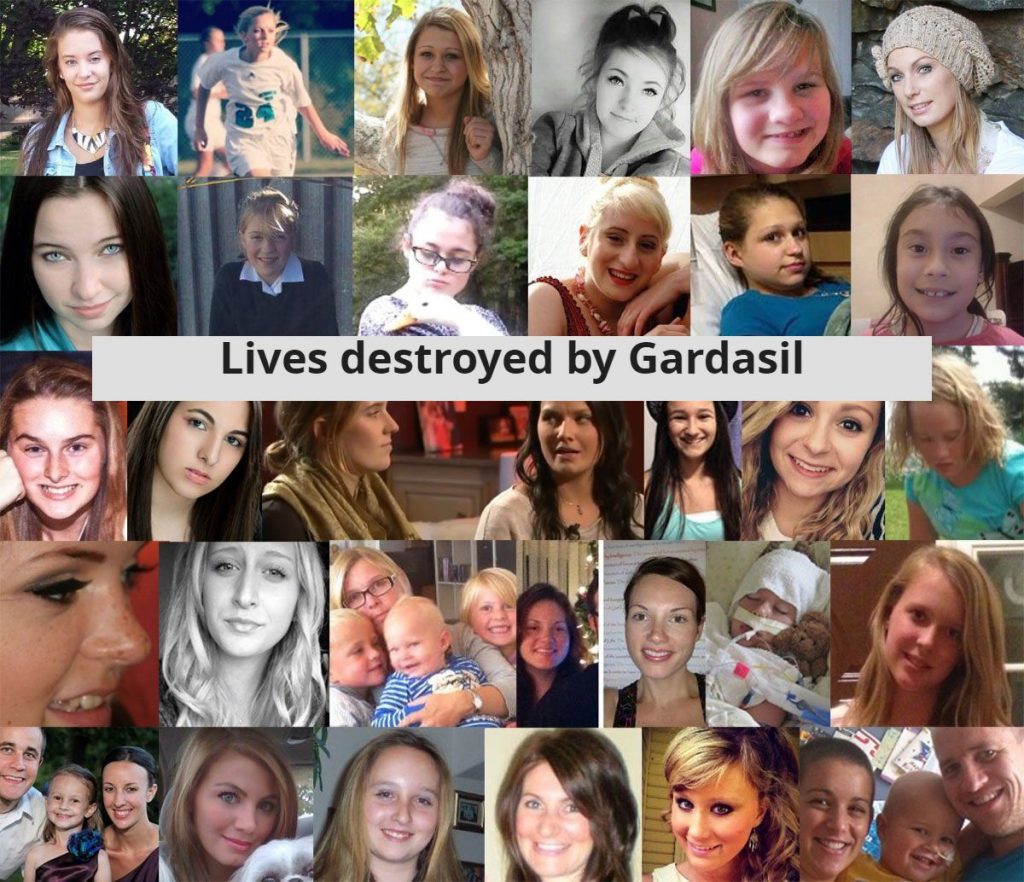 As expected, the tyrannical Gardasil bill (AB 659) has passed the Democrats' Assembly Appropriations Committee and has been sent to the Assembly floor.
Can this awful bill pushing unneeded, ineffective, harmful jabs upon children at both public and private schools — including church schools — be stopped? Perhaps. Here's why:
1. AB 659 is blatantly deceptive: As amended April 12, AB 659 falsely threatens pre-teens, teens, and college students by purporting "it is the public policy of the state" that you "are expected" to be jabbed with Gardasil — when, legally, these shots would not be "required." AB 659 is dishonest and misleading!
2. The bill had trouble being scheduled for committee: After being deceptively amended in order to pass the Health Committee, AB 659 languished for two weeks in the Appropriations Committee, having two hearings in a row "postponed."
3. A key Democrat has abstained twice: Akilah Weber of San Diego, an OB-GYN, purposefully abstained twice in committee — on May 3 in the Health Committee and on May 17 in the Appropriations Committee. She apparently doesn't want an HPV mandate and doesn't like AB 659's deception.
Bottom line, this bill is a Frankensteinian mess that never should have passed one committee, let alone two. Honest legislators should be embarrassed to vote for it.
So, because of bad substance and bad style, AB 659 could be stopped if enough Democrats mimic Weber's abstentions on the Assembly floor.
Will you participate? With your help, AB 659 might be defeated on the Assembly floor before June 2, the last day for bills to pass their house of origin.
PLEASE ACT TODAY
Step 1: Call or email your own California state assemblymember. Confirm who's yours here. When you make contact, identify yourself, since you live in the district. Urge your assemblymember to "Oppose AB 659, which falsely claims risky Gardasil shots are mandated. Stop misleading children and young adults and their families — kill this bad bill."
If your assemblymember is a Republican, please add, "You need to stand and speak on the Assembly floor. Parents are counting on you to expose AB 659."
Step 2: Leave your anonymous, afterhours voicemail messages (weekdays 7pm to 8am and all weekend) for Akilah Weber at her two offices, 619-465-7903 and 916-319-2079. In your genuinely appreciative recorded message, say, "Thank you for not supporting AB 659. On the floor, please stand and speak against this misleading bill."
The Assembly floor vote on AB 659 could be as soon as the afternoon of Monday, May 22.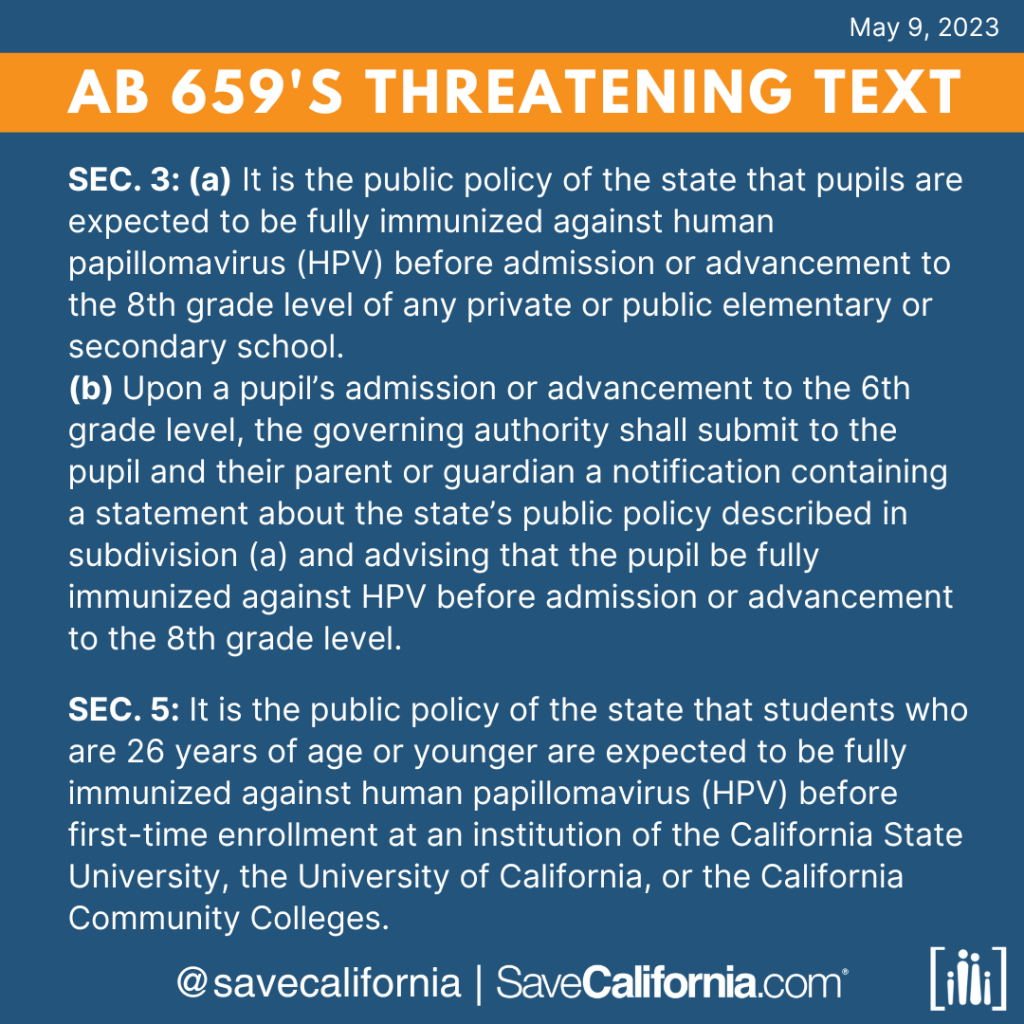 Before Gardasil my daughter was an outgoing, super funny, confident, soccer athlete, practicing 3-4 hrs a day. She planned to play HS soccer and move on to college soccer. Autumn was a free spirit and so full of life. Her love for animals and passion to save the mistreated drove her to want to open her own animal shelter. She had dreams, goals and a plan. That is until she had the Gardasil vaccine. In January of 2010 she began the series of Gardasil shots. Her second shot was on 3/31 and by 5/10 we had her back to the doctors due to shortness of breath, along with horrible rib and back pain. From then on, our nightmare just kept getting worse.
"The Gardasil Vaccine After-Life: My Daughter is a Shadow of Her Former Self," Vaccine Impact, Sept. 21, 2015