JULY 5 UPDATE: See our Senate floor alert with ACA 5's shocking facts and phone numbers to call. Please participate!

California's Democrat Party legislators are for the "LGBTQIA+" agenda and RINOs (Republicans In Name Only) are quickly joining them.
And the latest sexual anarchy measure, ACA 5, which would legalize polygamy and "child marriages," and could usher in other shocking consequences, is showing you who is attacking the Natural Family.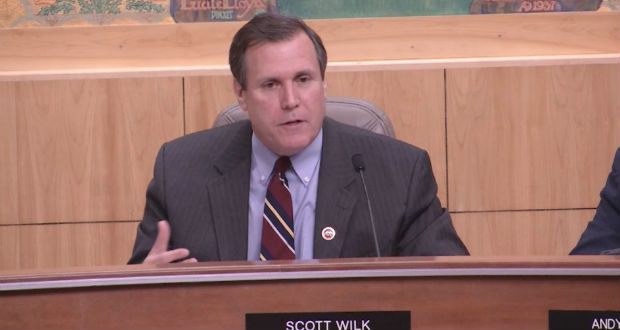 On June 27, Republican state senators Scott Wilk of Santa Clarita (pictured) and Roger Niello of east Sacramento County both voted yes (along with every Democrat on the State Senate Judiciary Committee) to place on California's 2024 ballot these 8 non-specific, overly-broad words: "The right to marry is a fundamental right." Notice zero definitions?
This is a fast-moving agenda for immoral, tyrannical homosexual Democrats and their allies. On June 26 in the California State Assembly, 9 Republicans joined 58 Democrats in approving ACA 5. On behalf of your values, SaveCalifornia.com has been blowing the whistle: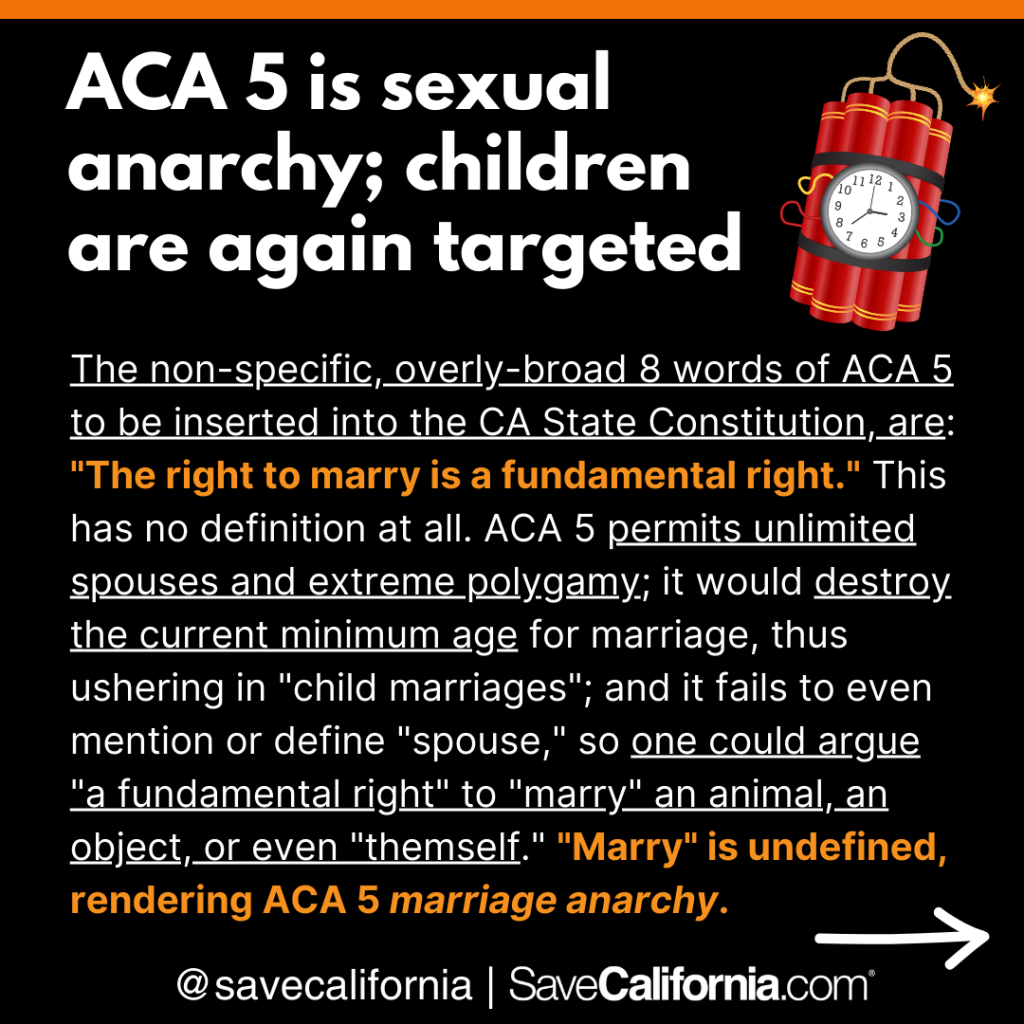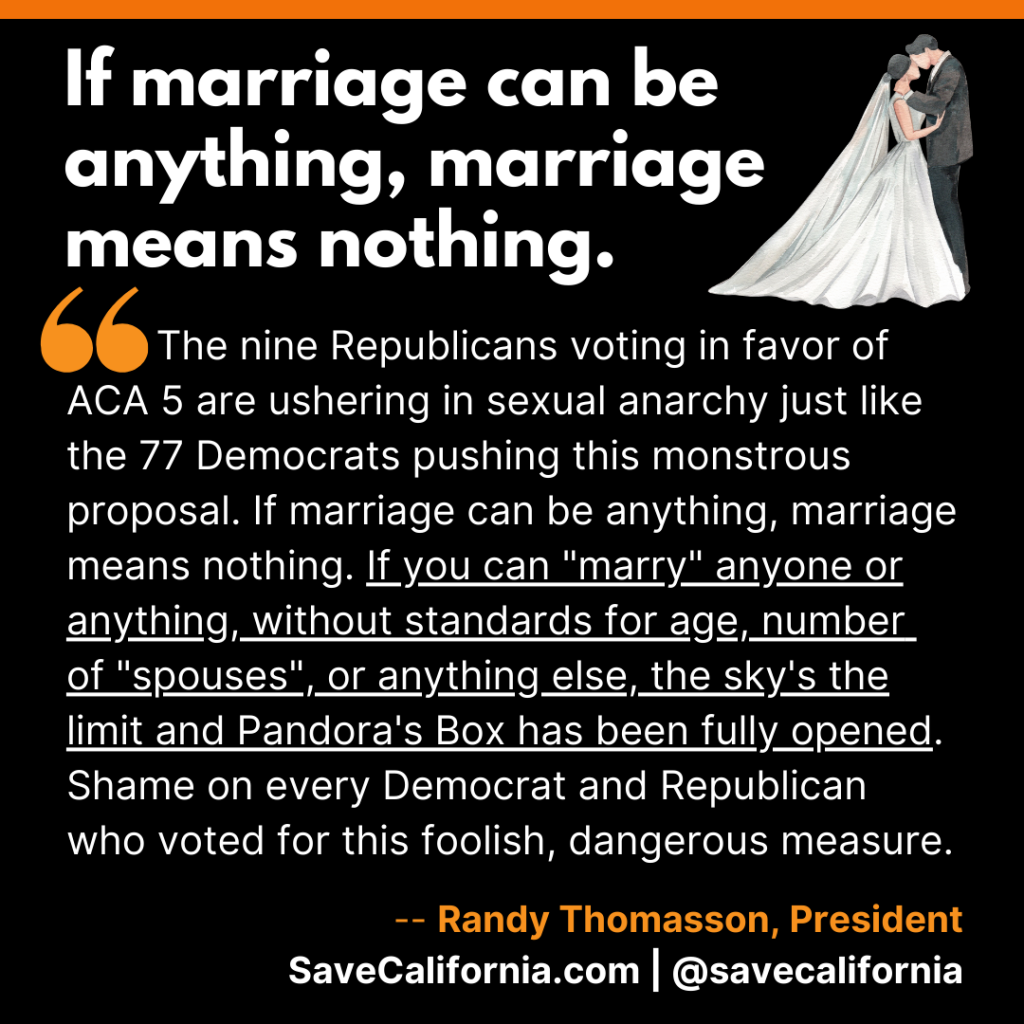 "When someone has been active in politics for years, they inevitably become friends with powerful, charismatic people who influence their viewpoints…RINOs are almost all wealthy, and they don't want to lose that wealth. They have families to support and a lot to lose, unlike the rest of us deplorables who mostly come from the middle class…So the next time a RINO gets all high and mighty talking about principles, follow the money and connections."
Rachel Alexander, "Why RINOs are RINOs," Townhall.com, January 9, 2023