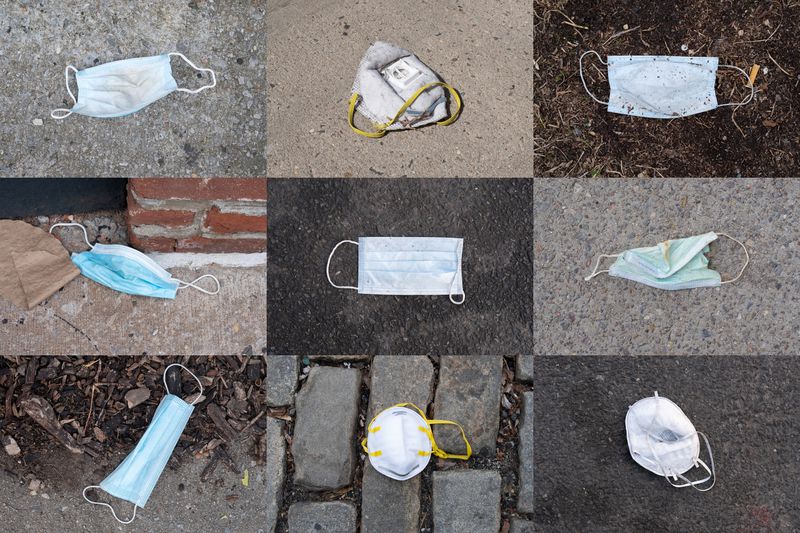 The big world powers are telling you to wear a face covering. Are they wrong? Let's follow the evidence where it leads. Here's what Big Pharma, Big Government, Big Media, and Big Tech aren't telling you:
12 graphs show mask mandates don't stop COVID
'Powerful institutions have too much political capital invested in the mask narrative'
A dozen graphs charting the number of COVID-19 cases in countries and U.S. states confirm the conclusions of recent studies that mask mandates have no effect on the spread of the disease.WND.com, October 29, 2020 wnd.com/2020/10/4865713

E-MASK-ulation: How we have been lied to so dramatically about masks
What did the scientific literature say before the issue became political?
A dozen graphs charting the number of COVID-19 cases in countries and U.S. states confirm the conclusions of recent studies that mask mandates have no effect on the spread of the disease.
TheBlaze.com, October 10, 2020: https://www.theblaze.com/op-ed/horowitz-lied-to-dramatically-about-masks

Danish newspaper reveals largest study on masks has been rejected by 3 medical journals
Why not just conduct a randomized controlled trial to test whether masks work against COVID-19? Why assume such a draconian and dehumanizing mandate works as if it's an article of faith and create such division when we can discover which side is correct? That's what a group of Danish researchers felt, which is why, over the spring, they conducted such a study. So why have the results not been published, three months later? According to one Danish newspaper, the study has been rejected by three medical journals because the results are too controversial.
TheBlaze.com, October 22, 2020

Science says face masks don't protect you from Covid
Ask yourself — are the authorities following the science on face masks?In February and March, the WHO, the CDC, and the U.S. Surgeon General all said face masks won't protect you from catching Covid – or the flu. And in May, a study of studies on the CDC website found (quote) "improper use [of masks] might increase the risk for transmission" of Covid. It's logical, right? If you use the same face mask every day, breathing into it, touching it with your hands, then touching doorknobs and other things – you're spreading your "ick" to others. Think about how people infected with Covid are using masks to spread their "ick." And this "improper" behavior is happening all over America.Now, more people are learning about a new study, posted on the CDC website, found that 84 percent of people wearing masks all or most of the time still became infected with Covid.
SaveCalifornia.com blog, October 14, 2020

On a personal note, I just reclaimed more of my God-given liberty, improved my character, and got new shoes at the same time. You see, I'm very frugal. But I really needed new shoes, since the disappearing cushioning of my old shoes was beginning to hurt my heels (about every five years, I try to buy a new pair of these New Balance training shoes).

But I didn't realize Big 5 Sporting Goods was unscientifically and tyrannically requiring masks without exception, I walked in their store without my CDPH list of exemptions (which includes when a mask obstructed breathing, which I claim and everybody else can clam too). Walking past the cashier, I announced "I have an exemption," and proceeded directly to the shoes in the back.

Soon, a tall, heavy-set manager appeared and said I couldn't shop without a face covering. Using his first name (I look at name tags), I said the state recognizes my exemption, so will Big 5 also recognize my exemption? He said no. I then I asked whether this was a county, state, or store policy. He said he didn't know. I held out my old shoes to him (I had taken them off), and said I was just there to buy these shoes again and did they have my size. Relenting, he looked at the label on my old shoes, walked over to a shoe cabinet about 15 feet away, and quickly found the right shoes in my size.

He then tried to get me out of the store by suggesting I could buy the shoes, and if they didn't fit, I could bring them back. I countered by saying I needed to try them at the front door. So I followed him up front and donned the new shoes and walked in them back and forth, inside the store between the casher's area and the front door. When I had finished my walking and testing, I said I'll buy them, but the manager was nowhere to be seen (I'm guessing he didn't like my firm but friendly leadership). So I bought them from the cashier and walked out with my new shoes on.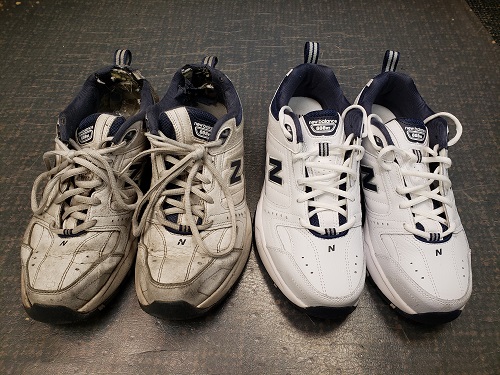 I believe this worked because I a) claimed my exemption, b) refused to take no for an answer, c) asked the store employee to find me just one item, and d) demanded an optional way to inspect the item. And I kept something in mind – that these stores' #1 goal is to make money, and that they wanted mine. So if you use these tactics, and be firm, friendly, creative, and stubborn, perhaps you can win too. See my general mask strategies here.
The first one to plead his cause seems right,
Until his neighbor comes and examines him.
Proverbs 18:17