Democrat Party Gov. Gavin Newsom has signed AB 665, erasing parental rights. Please grasp and share this awful news!
Newsom's deceptive Oct. 7 signing message
AB 665 would permit children 12 years and up, who are neither harming themselves nor are victims of abuse, to "consent" to "mental health treatment or counseling services" and go live at an Establishment Left "residential shelter." Where current law in the California Family Code requires parental consent, this radical bill wipes them out, creating legal emancipation for pre-teens, severing the parental rights of their fathers and mothers.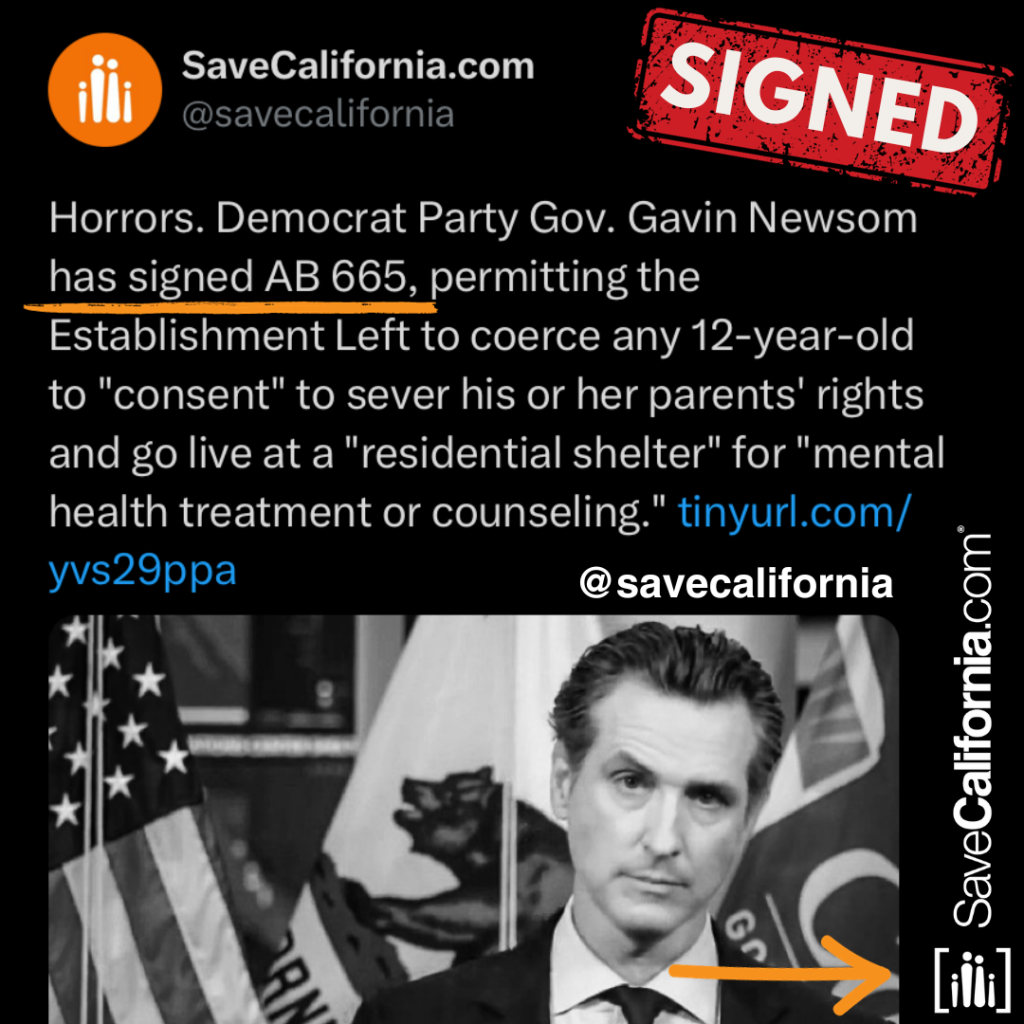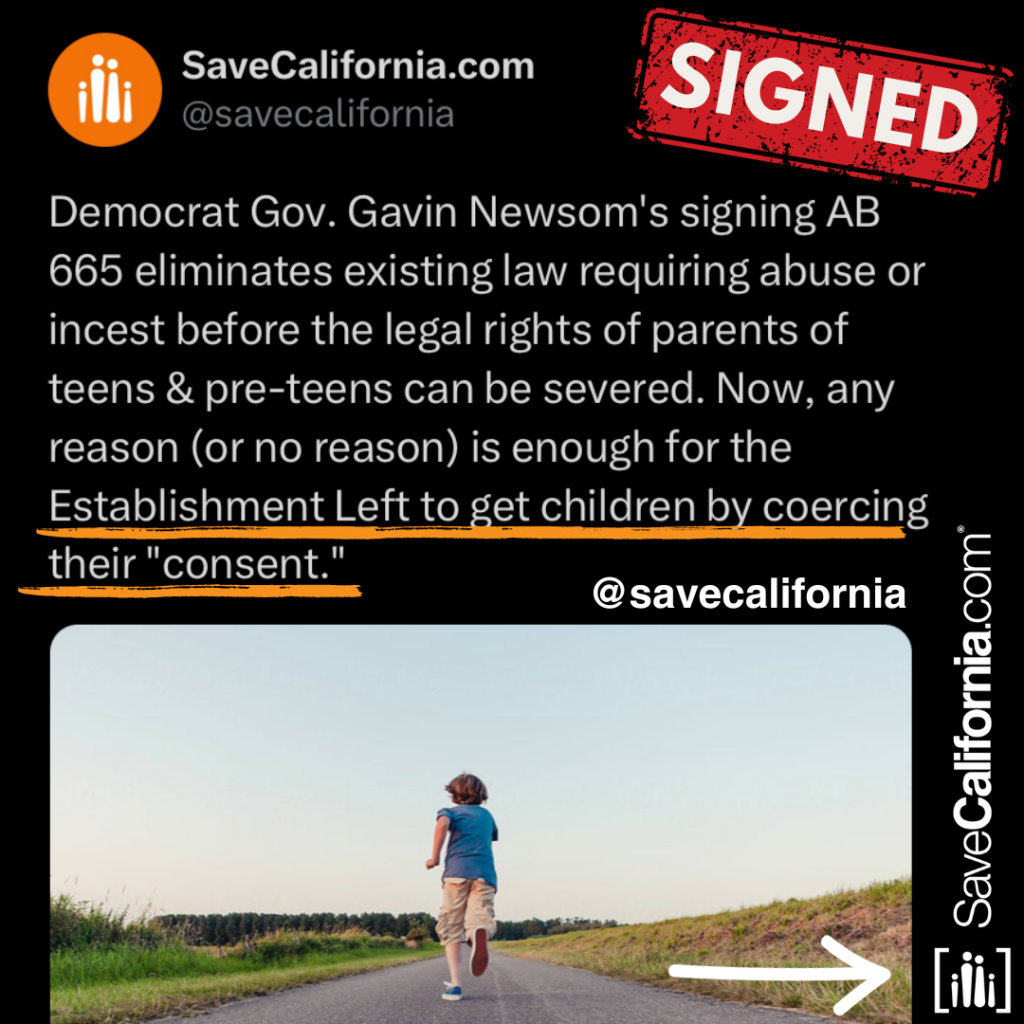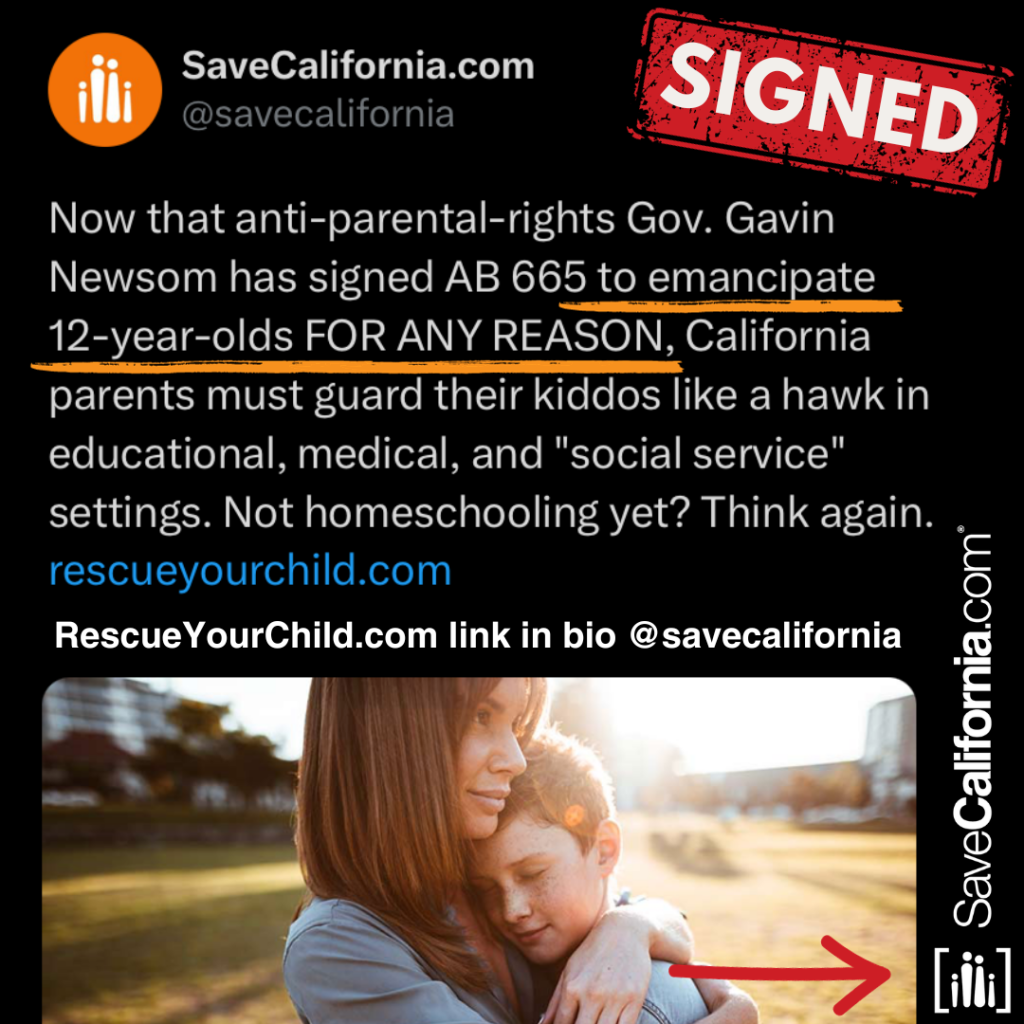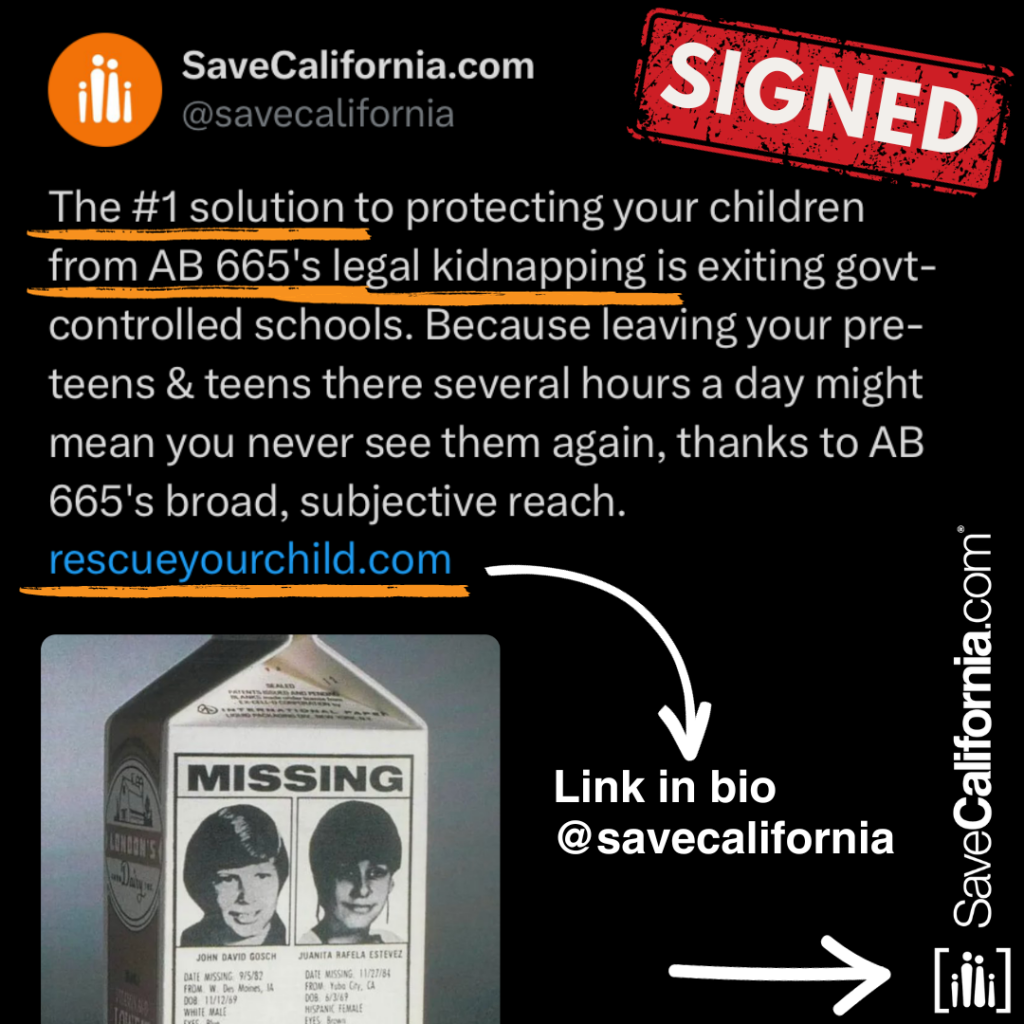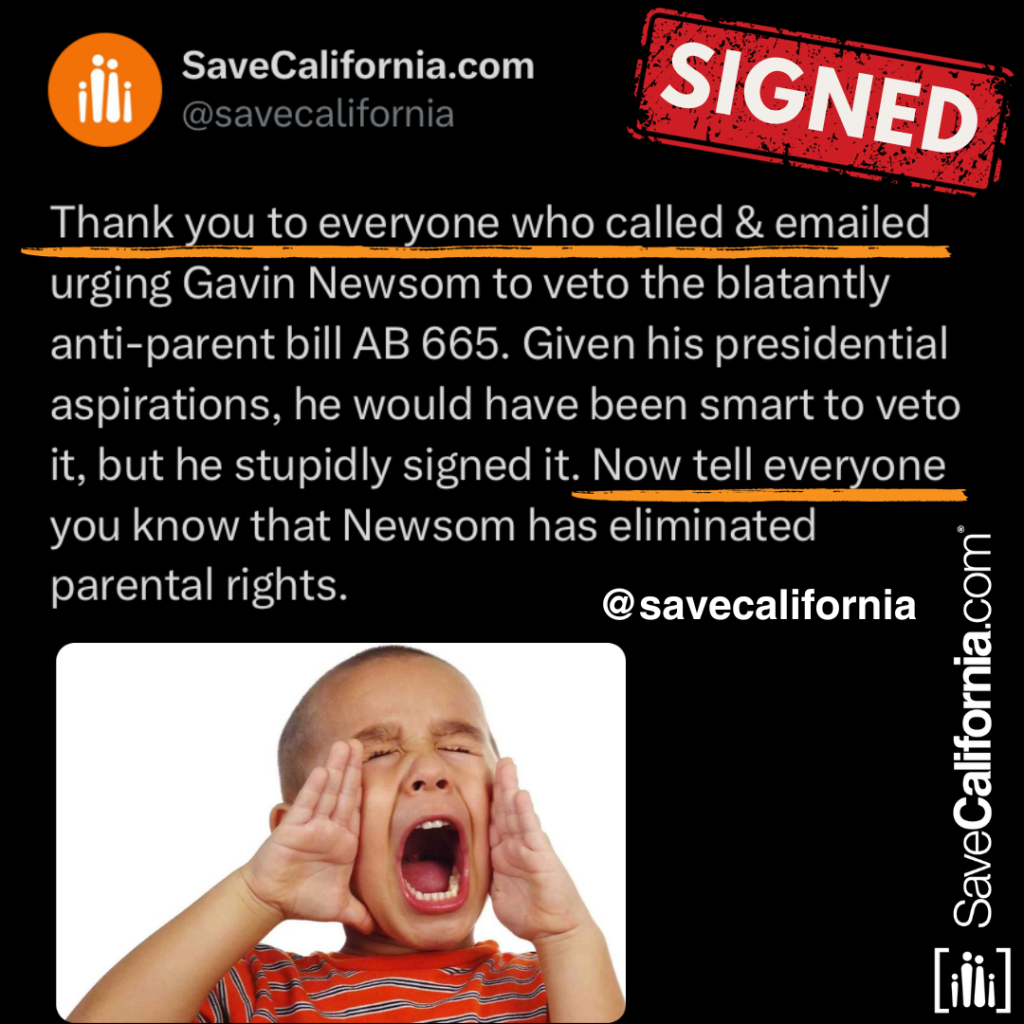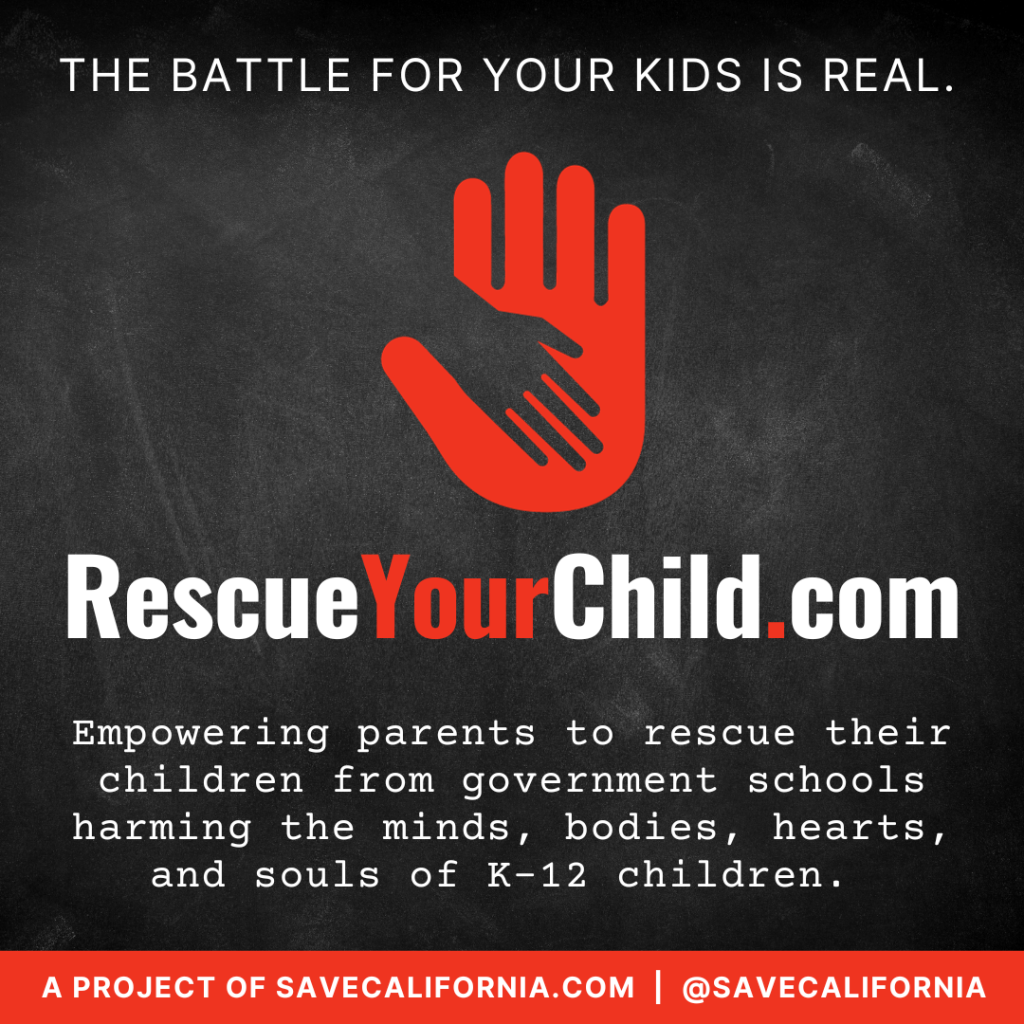 Train up a child in the way he should go,
And when he is old he will not depart from it.
The Bible, Proverbs 22:6