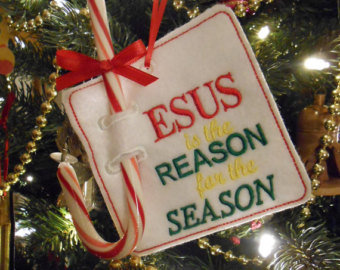 I don't wish people "Merry Christmas" — although that's MUCH BETTER than the soulless and anti-Jesus "Happy Holidays."
Instead, in recent years, I've said to both people I know and don't know (such as store employees) "I wish you a JOYous CHRISTmas in your heart, because true Christmas is about celebrating Him" (and different variations of this).
And sometimes, I'll say "I wish you the joy of Jesus this Christmas," which also focuses on the Savior Jesus and being glad about Him.
And you know what? By talking about Jesus Christ with a smile on my face, I'm having great success at glorifying my Savior and reminding people to think about Him and His goodness. You see, wishing others "Merry Christmas" just doesn't make many people specifically think about Jesus. And have you ever heard about someone named "Chris" on a cross?
Stop and realize that between Thanksgiving and Christmas every year, you have a significant opportunity to stimulate people with whom you talk or email to remember and give attention to the Savior of the world, Jesus Christ. It's all part of your purpose here on Planet Earth. I encourage you to risk loving others in this Christian way.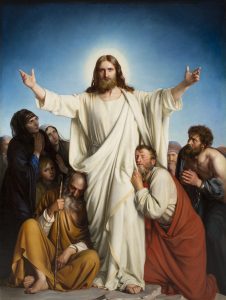 But whoever denies Me before men,
him I will also deny before My Father who is in heaven.
Jesus Christ in Matthew 10:33
For whoever is ashamed of Me and My words,
of him the Son of Man will be ashamed
when He comes in His own glory,
and in His Father's and of the holy angels.
Jesus Christ in Luke 9:26
This is a faithful saying:
For if we died with Him,
We shall also live with Him.
If we endure,
We shall also reign with Him.
If we deny Him,
He also will deny us.
2 Timothy 2:11-12