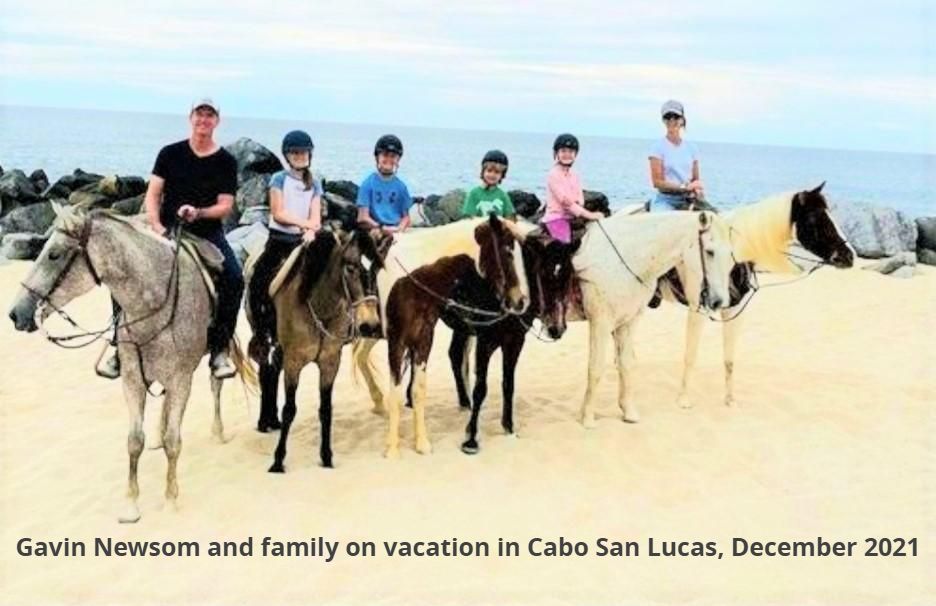 Scroll down for action steps

You have permission to be righteously angry over the new mask "order" of Newsom & Co.

Set to "go into effect" December 15, Newsom's statewide "order" is another example that none of this is scientific. Because the Omicron variant is much weaker than the seasonal flu, which kills healthy children and young adults (remember years ago when the media used to talk about the seasonal flu, without lockdowns, masks, tests, and mandatory jabs?).

And no one in the world has died from the Omicron variant, despite you hearing that one person (probably someone with comorbidities) has died "with" Omicron in England.

And the death rate, correctly or falsely attributed to the Delta variant, even by the State's own metrics, is extremely low. December 12's 7-day average death rate of 0.02 deaths per 100,000 infections means if infected, you have a 1 in 5 million chance of dying from it.

These great odds mean you have nothing to be afraid of, and there's certainly no justification for continuing to trample people's God-given liberties. Consider that according to the insurance actuaries, you're much more likely to die from eating, walking, driving, being hit by lightning, and having a refrigerator fall on you. But have you heard medical tyrants talk lately about restricting eating, walking, and driving? No, because their "orders" aren't about science, health, or love.

What's more, masks have large holes compared to the small sizes of Covid and influenza viruses, which pass right through. Several studies debunk mask efficacy, with even more evidence and logic on my blog proving masks just won't protect you.

Fortunately, this Democrat-driven statewide "mask" order is largely unenforceable. Police won't likely enforce it, and local government's employees are spread thin, especially in December and also because some have been fired for refusing to be injected with a substance that doesn't protect them, but puts at risk their health and lives.

So, please, business owners and shoppers, do not comply with this renewal of dehumanizing mask tyranny. Don't buy the lie or participate in it. Remember your humanity and the value of a human smile. Don't drink the Kool-Aid!

On Wednesday, we should know which popular stores — especially grocery stores — will either not require masks or will honor state-recognized exemptions declared at the door. Please call SaveCalifornia.com at 916-265-5650 if you know of stores that still permit smiles.

TAKE ACTION:

1. Download the State of California's updated list of exemptions to carry with you. When you walk into Walmart or Target, for example (because they've honored "health exemptions" in the past), if a door monitor asks you about a mask, say "I'm exempt" or "I have a health exemption" while you walk straight forward without stopping.

2. Stay in the know with SaveCalifornia.com's Insider News emails. Sign up for free with no obligation.

3. Give $20 to help SaveCalifornia.com fight for you in 2022. You can donate securely here.
These six things the LORD hates,
Yes, seven are an abomination to Him:
A proud look,
A lying tongue,
Hands that shed innocent blood,
A heart that devises wicked plans,
Feet that are swift in running to evil,
A false witness who speaks lies,
And one who sows discord among brethren.
Proverbs 6:16-19