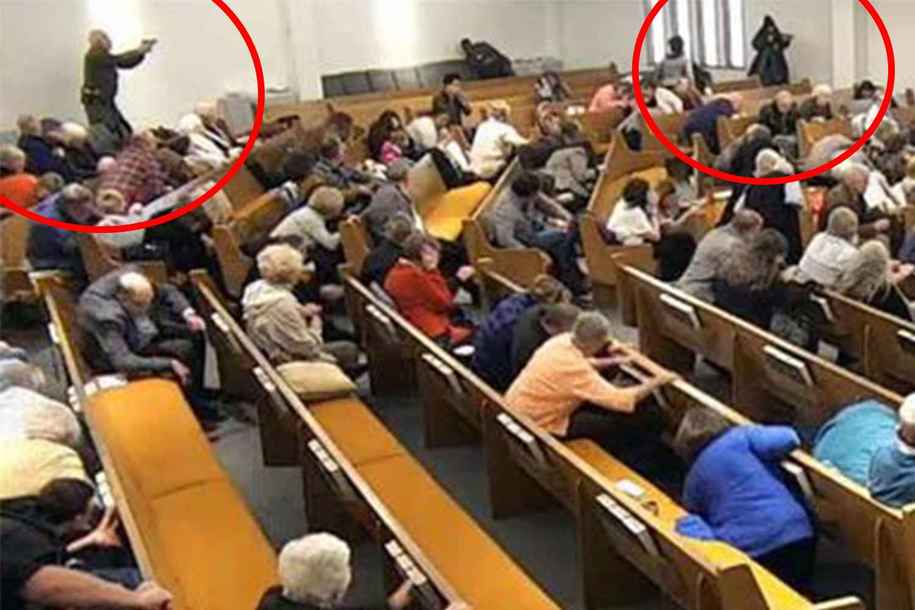 I was horrified by the church shooting in Texas just before New Year's. Even though the hooded murderer inside the church building killed two others, he was stopped from killing even more people when he was shot dead by a trained member of the church's security.
With the growing, devilish trend of church shootings in the USA, you can bet that more congregations will get the idea that they should train at least one male churchgoer to shoot and stop an invading murderer. And despite this hard subject, we all should be very glad when a good guy with a gun takes down the bad guy with his gun.
Because with the rise of atheism and immoral, unfair wrath against peaceful religions, no church can say, "It can't happen to us." And I hope no pastor will be paralyzed into a false sense of security by thinking, "God's in control." Truly, our main thought here needs to be loving our neighbor, by preventing harm to our neighbor. And for Christians, closer than neighbors are the brethren, who we should love with a whole heart. 
In 2019, there were at least two shootings at a California houses of worship — in April, at a Jewish synagogue in San Diego County, and, in February, at a Protestant church in Sacramento County. Ready to explore a murder-prevention plan for your church congregation? Here's a good-reputation training ministry that can help.

"But a hireling, he who is not the shepherd, one who does not own the sheep, sees the wolf coming and leaves the sheep and flees; and the wolf catches the sheep and scatters them. The hireling flees because he is a hireling and does not care about the sheep."
Jesus Christ, the Savior of the world, in John 10:12-13