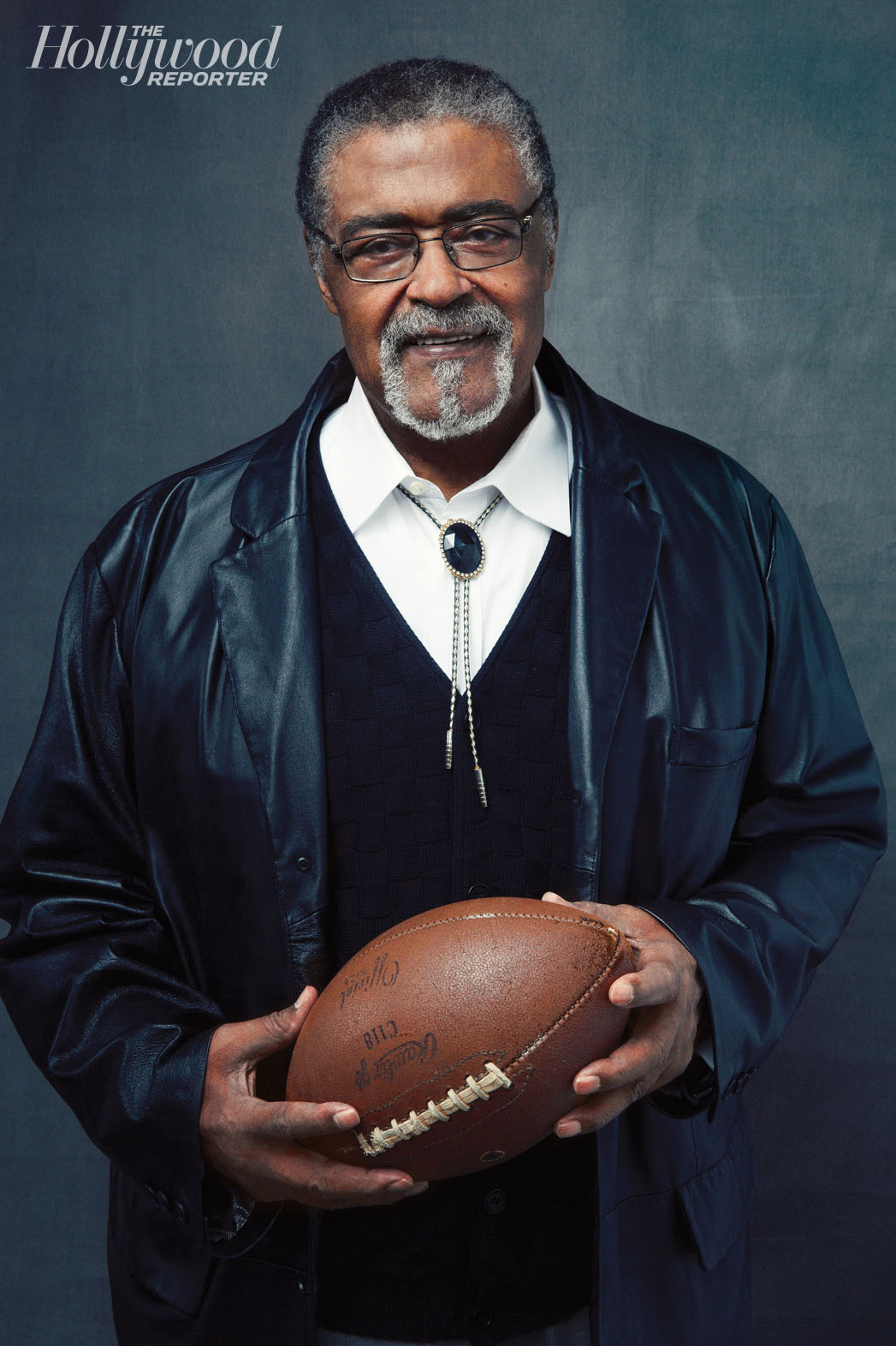 SaveCalifornia.com provides this solely for educational purposes
and does not support or oppose candidates for public office.
Rosey Grier knows how to get good things done, and has experience resisting evil. What does it matter that he's 84, which may be the new 74?
Former NFL linebacker with the Los Angeles Rams, author, actor, public speaker and active Christian minister Rosey Grier says he's going to run for California governor to succeed the termed-out Jerry Brown.
Grier is a Republican who, like Ronald Reagan, left the Democrat Party when it left him on moral issues.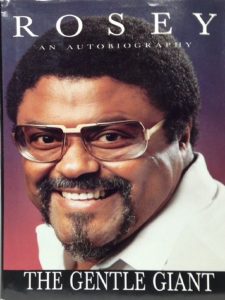 As the L.A. Times reports:
Earlier this year, Grier endorsed Trump for president, saying he was impressed by Trump's business experience and support for Israel.
"I felt that we needed a businessman in the White House," Grier said."Our country is turning away from Israel. And you don't turn away from Israel. Those are God's chosen people."
The former football star doesn't seem to be worried an electorate in a state that overwhelmingly chose Hillary Clinton might be turned off by his support for Trump.
"If I'm not successful, it won't be because I haven't tried," Grier said.
Impressive. And I'm not discounting Grier because he's 84. When Jerry Brown leaves office in January 2019, he'll be 80 going on 81. California's U.S. Senator Dianne Feinstein is 83. Donald Trump will assume the presidency at age 70.
Concerned about feebleness? Remember former California Secretary of State Debra Bowen. Leaving statewide office at age 58, Bowen admitted she was an alcoholic while in the State Assembly, a drug addict in the State Senate, and that she was clinically depressed and largely absent from her duties in her second term as Secretary of State.
So if Bowen, a middle-aged liberal Democrat, could vote and otherwise act against God and family values in her feeble condition, I would be more than fine with an sharp-minded 84-year-old Christian conservative whose body isn't what it used to be. All Grier needs to do is veto a boatload of bad bills. He could even veto bills from bed, as his namesake, Franklin Delano Roosevelt, who was wheelchair-bound and often bed-bound, did.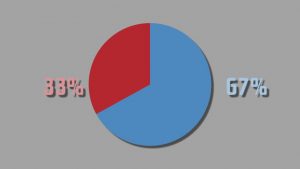 Do the math for the June 2018 California primary election. If it were just one reliable conservative facing off with dyed-in-the-wool, anti-family liberals such as Lt. Gov. Gavin Newsom, former Los Angeles Mayor Antonio Villaraigosa, and state Treasurer John Chiang, the conservative, with only 30-35% could be one of the top two vote-getters who goes on to the general election.
The next governor's race is a historic opportunity to put forth a clear difference between one who relies on government and one who relies on people to do what's right.
Multiple conservative candidates kill each other's chances, as California's 2016 U.S. Senate primary election proved. Several Republicans in that race resulted in two liberal Democrats going into the general election. Why not let liberals split their votes this time?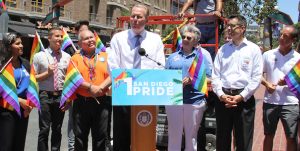 And what kind of Republican you would accept? Do you want Rosey Grier's moral values or would you take a homosexual-bisexual-transsexual agenda "Republican" like San Diego Mayor Kevin Faulconer or even Peter Thiel, an openly homosexual "Republican"? Who do you trust to veto bills punishing Californians who oppose sexual perversity?
Ultimately, your religious freedom is protected only by government. I, for one, would feel much safer with a governor who I could depend on to veto any and all tyrannical bills that punish our God-given rights.
Contact Rosey Grier or Kevin Faulconer to encourage/discourage them to run
This is a faithful saying, and these things I want you to affirm constantly, that those who have believed in God should be careful to maintain good works. These things are good and profitable to men.
Titus 3:8