"Transgender" athletes in school sports are making the news again. And it's your opportunity to easily explain to people the harm of allowing boys to masquerade as girls.
In the above photograph of the runners, two biological boys (the two black boys on the left) won first and second place in the 55-meter dash earlier this month. These boys, who say they're transgender and call themselves "girls," beat all the girls running, turning the biological girls into losers.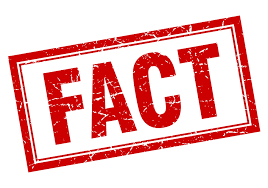 It is so unfair to allow boys to compete in athletics against girls. Here's why: "Male athletes have a higher ratio of muscle mass to body weight, which allows for greater speed and acceleration. This explains why female speed records in running and swimming are consistently 10 percent slower than men's, and why, on average, they have two thirds of the strength of men."
The transgender lie is so obvious, that tennis star Martina Navratilova, a self-proclaimed "lesbian," says permitting biological males (both adolescents and adults) to compete in women's sports is "cheating" and "insane."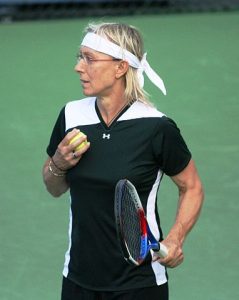 "To put the argument at its most basic," she wrote this weekend in an op-ed for the Sunday Times of London, "a man can decide to be female, take hormones if required by whatever sporting organisation is concerned, win everything in sight and perhaps earn a small fortune, and then reverse his decision and go back to making babies if he so desires." Source
"It is surely unfair on women who have to compete against people who, biologically, are still men. I am happy to address a transgender woman in whatever form she prefers, but I would not be happy to compete against her." Navratilova, who became a target for abuse after coming out as gay in 1981, said she deplored the "tyranny" of transgender activists who "denounce anyone who argues against them." Source
For speaking this biological truth, Navratilova has been kicked off an advisory board for "LGBT" athletes.
Every woman and girl who supports equal opportunity for women or women's sports should oppose the unnatural transsexual agenda. For when adolescent boys and men pretend to be women, the real women always lose.
Who voted to impose this unfair policy upon all California K-12 public schools?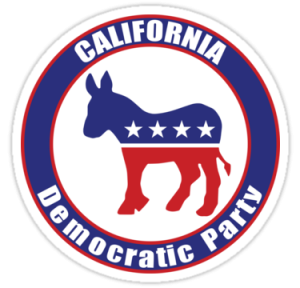 Signed by Governor Jerry Brown in 2013 after passage by 46 Democrats in the State Assembly and 21 Democrats in the State Senate, AB 1266 requires all K-12 public schools to permit biological boys in girls' restrooms, showers, clubs, and sports teams; and biological girls in boys' restrooms, showers, clubs, and sports teams. The "right" to violate these sexual boundaries is solely a self declaration of a different "gender identity."
Passed by the majority Democrats in the California Legislature, AB 1266 tramples parents' rights and invades the personal comfort zones of millions of children for a handful of sexually confused children who need professional counseling. Not only is transsexuality unnatural and unhealthy, AB 1266 invites blatant fraud, since there are porn-influenced boys who will try to see girls partially or fully naked by declaring themselves "female" for the day.
AB 1266 mandates this agenda and permits this abuse, reading, "A pupil shall be permitted to participate in sex-segregated school programs and activities, including athletic teams and competitions, and use facilities consistent with his or her gender identity, irrespective of the gender listed on the pupil's records."
Tags: Children, Randy Thomasson, SaveAmerica.com, SaveCalifornia.com