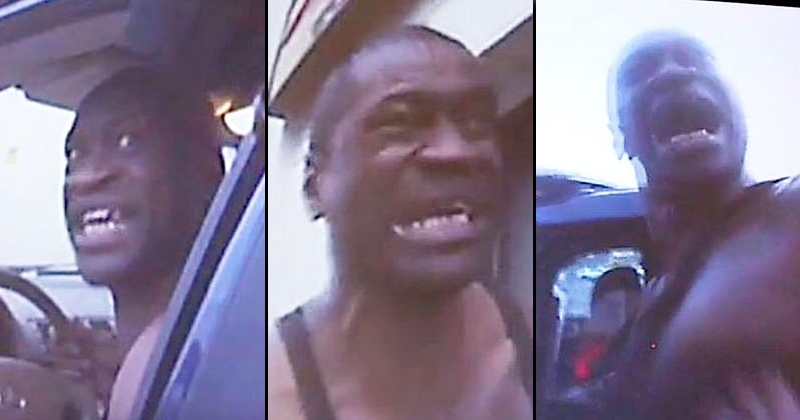 Why did you see only one video of the Minneapolis police officers' encounter with George Floyd on May 25, and not the police bodycam video until August 3? We all had to wait more than two whole months for it, because the Democrat Attorney General of Minnesota hid it from the public.
So the false narrative that police in the United States are hunting down and killing unarmed black men ran unabated in the media. Meanwhile, anarchist activists within Antifa and Black Lives Matter took full advantage of the lie, destroying property and killing innocent people all across America.
The police video shows George Floyd resisting patient officers for eight straight minutes. And the toxicology report confirms Floyd was high on drugs, which constricted his breathing and contributed to his demise.

Those are the facts and you can come to your own conclusion. But it's clear from the video that Floyd was resisting big-time, repeatedly claiming he couldn't breathe as police patiently tried to get him to sit in the police car, and that cops were concerned enough to call for an ambulance.
The toxicology report found a massive overdose of the opioid fentanyl, along with methamphetamine, in Floyd's body. These harmful drugs – which can cause "severe respiratory depression, circulatory collapse, coma, and death" — explain Floyd's paranoia, aggression, and the breathing problems he had while standing and sitting.

As expert prosecutor George Parry details: "In short, Floyd's foaming at the mouth, incoherence, physical incapacity, non-compliant behavior, breathing difficulty, and rapid downward spiral into unconsciousness and death are fully explained by the toxicological evidence that he had ingested a massively lethal overdose of fentanyl mixed with a smaller dose of similarly dangerous and debilitating methamphetamine. In other words, by the time he first encountered the police, Floyd had already rendered himself a dead man walking and was only minutes away from expiring."
All lives matter, but you only saw one video. Now see the police bodycam video here.

Then read these expert reports on the video and the toxicology report:

Who Killed George Floyd?
By former federal and state prosecutor George Parry in the American Spectator

Why George Floyd Died
By Rod Dreher, senior editor at The American Conservative
"Does our law judge a man before it hears him and knows what he is doing?"
Nicodemus, advocating for fairness for Jesus Christ, before the Sanhedrin
prejudice: The act or state of holding unreasonable preconceived judgments or convictions.
An adverse judgment or opinion formed unfairly or without knowledge of the facts.