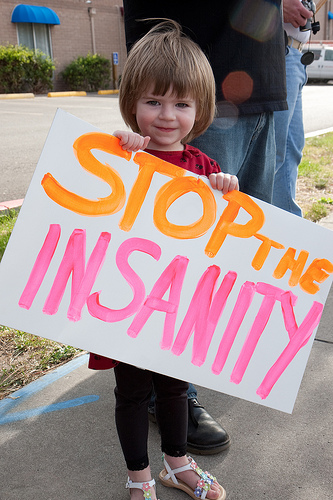 I invite you to fight.
No, I'm not talking about a physical fight, but a fight for your existence as an American, as a person of faith, and as an informed citizen who wants our constitutional republic back.
You and most Californians are still suffering from the unnecessary, inhuman, destructive lockdown. Which is exactly why you and I must ramp up the fight for our God-given liberties — right away.
You've watched how SaveCalifornia.com has united patriots statewide on the web and social media by promoting peaceful rallies to "Oppose Tyranny," "Reopen California," "Restore Livelihoods," "End the Lockdown," "Back the Blue," and "Recall Newsom."
And you've seen how we've encouraged citizens and small business owners to take back their lives. On your behalf, SaveCalifornia.com has been a faithful leader for truth, love, and families through our many alerts, social media, and now live videos too.
In this historic fight between good and evil, SaveCalifornia.com is the go-to place for concerned Californians who need hope and direction. Because in our intense war for freedom, knowing you're not alone is both comforting and empowering.
The good news is our Fall Fundraising Campaign to equip you to resist tyranny and reclaim your liberties.
Will you help me resist Gavin Newsom's tyranny and fully take back your constitutional liberties in California? Please donate now. Your gift of any size will empower SaveCalifornia.com to fight harder and better for your God-given rights.
As you know, liberty-loving people must persevere more than the tyrants. It's imperative – because every God-given and constitutional liberty that you and I have seems to be under attack. Surrender is not an option — we must stand for Truth without wavering!
Will you stand up for Truth with me and SaveCalifornia.com? You can donate using our secure url, which is https://securedonors.com/savecalifornia+freedom.
You can feel confident donating to SaveCalifornia.com, because our online donation page is hosted by a reliable company that processes gifts for many Bible-based organizations. Still, if you wish, you can mail your Single Gift or Monthly Warrior Pledge to:
SaveCalifornia.com
P.O. Box 511
Sacramento, CA 95812
Thank you for considering how you can make a difference with me today. Our campaign's deadline to receive helpful donations is October 3.
Boldly in Christ's grace and truth,
Randy Thomasson
Founder and President
P.S. Please know your gift of any size will help. Because, together, we need to EXPOSE the tyranny of Gavin Newsom and other pro-lockdown politicians, EMPOWER you to reclaim your precious God-given liberties, and CHAMPION your rock-solid values this all-important election season in California.
Thank you for taking action for what's right in God's sight on behalf of liberty and against tyranny. I thank you in advance! Please click here to donate now.
"Moral courage is the most valuable and usually the most absent characteristic in men."
U.S. General George S. Patton (1885-1945)