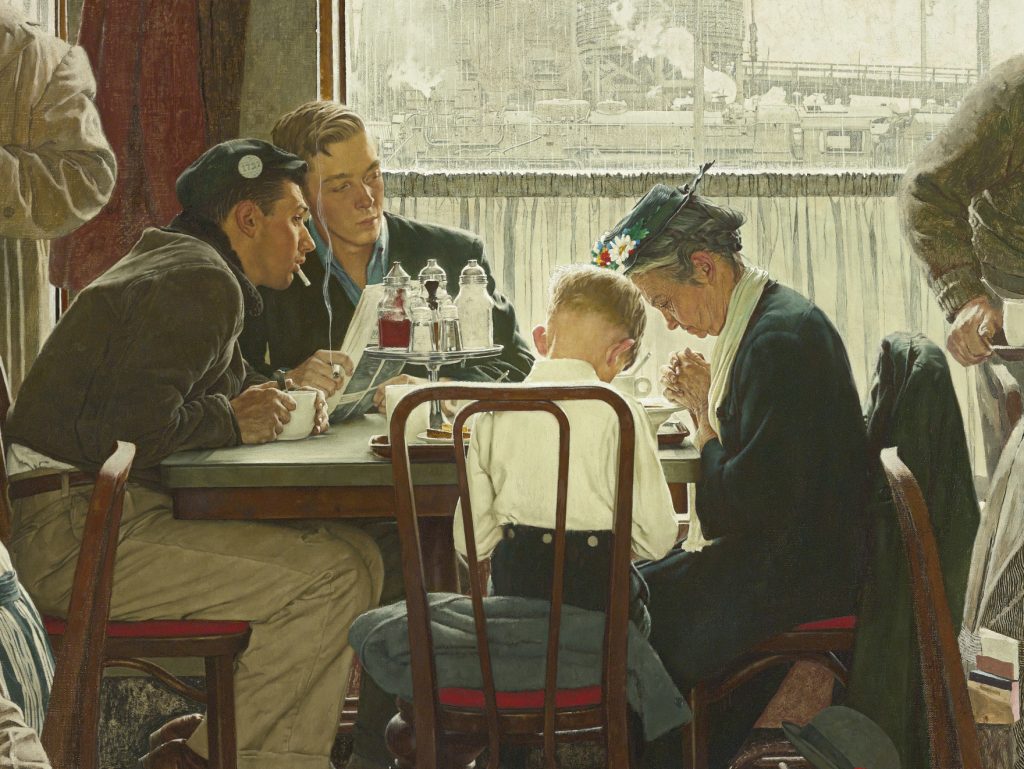 What does Thanksgiving really mean? When you turn the word around, it reads, "giving thanks." That's a clue, because when we thank, we thank persons, don't we?
In the Bible, thanksgiving means Giving Thanks to God, for creating and sustaining us:

Know that the Lord, He is God;
It is He who has made us, and not we ourselves;
We are His people and the sheep of His pasture.
Enter into His gates with thanksgiving,
And into His courts with praise.
Be thankful to Him, and bless His name.
For the Lord is good;
His mercy is everlasting,
And His truth endures to all generations.
Psalm 100: 3-5
Yet many people find it difficult to be genuinely thankful to Creator God.
For some, it's because they don't thank Him daily. Others lack a Biblical worldview. Still others believe in thanking God, but focus more on losses, producing a sad or angry countenance.
Yet God, who wants a voluntary-love relationship with us, gave people the choice to worship Him or not, to obey or disobey, to be blessed or cursed.
By this standard, we know the difference between good and evil; that people's sins create problems in this world; and that the God of the Bible, Who sustains us all, is good all the time.
"Thank-you therapy" pays off. When we look into the Word of God and look up, we can have thankful hearts, every day.
Want to inspire thankful hearts at your Thanksgiving table? Ask everyone to say what they thank God for — not thanking anyone or anything else — but specifically thanking God.
You'll be surprised how, for many, thanking God is a brand-new thought — which might just be the best thought they ever had.
But without faith it is impossible to please Him, for he who comes to God must believe that He is, and that He is a rewarder of those who diligently seek Him.
Hebrews 11:6